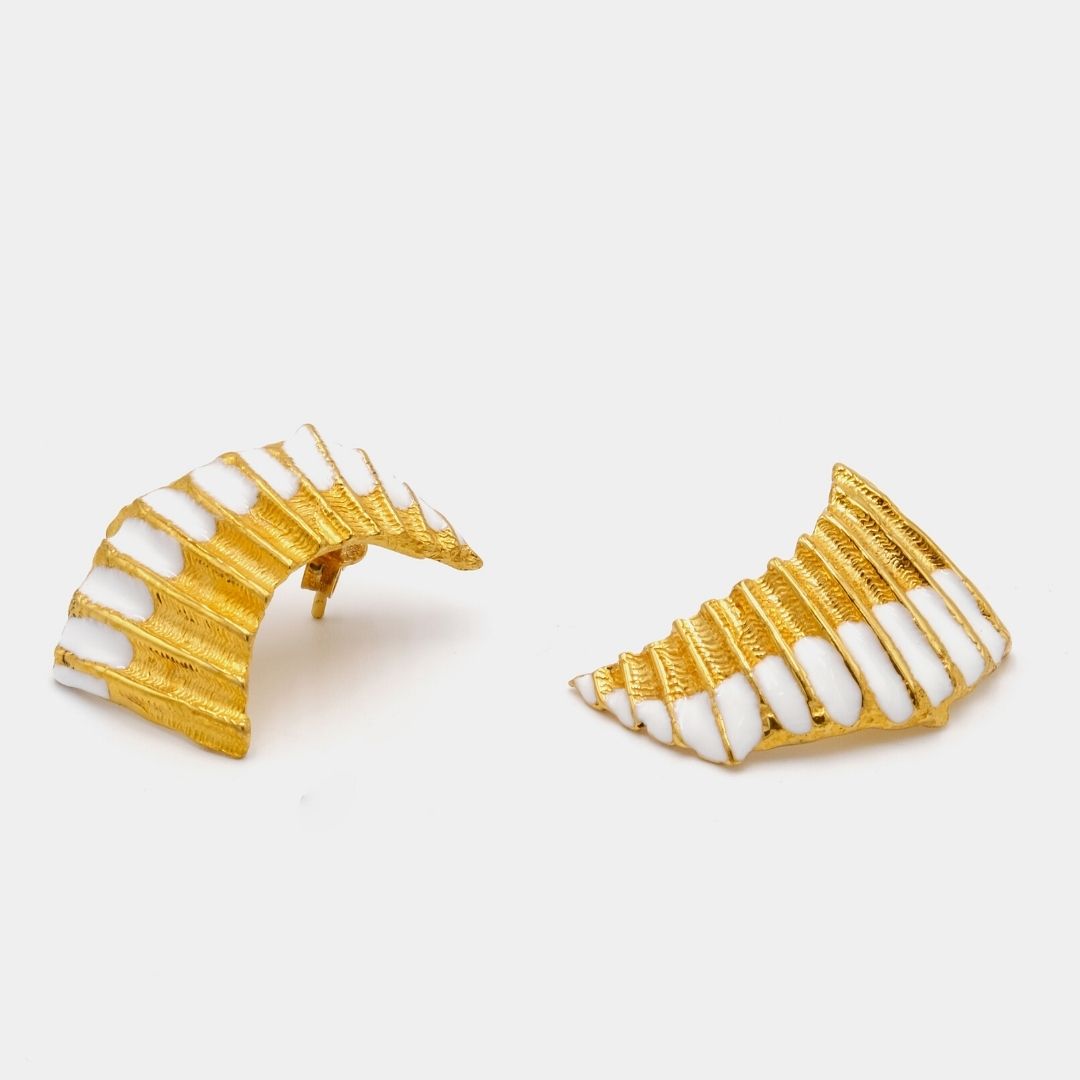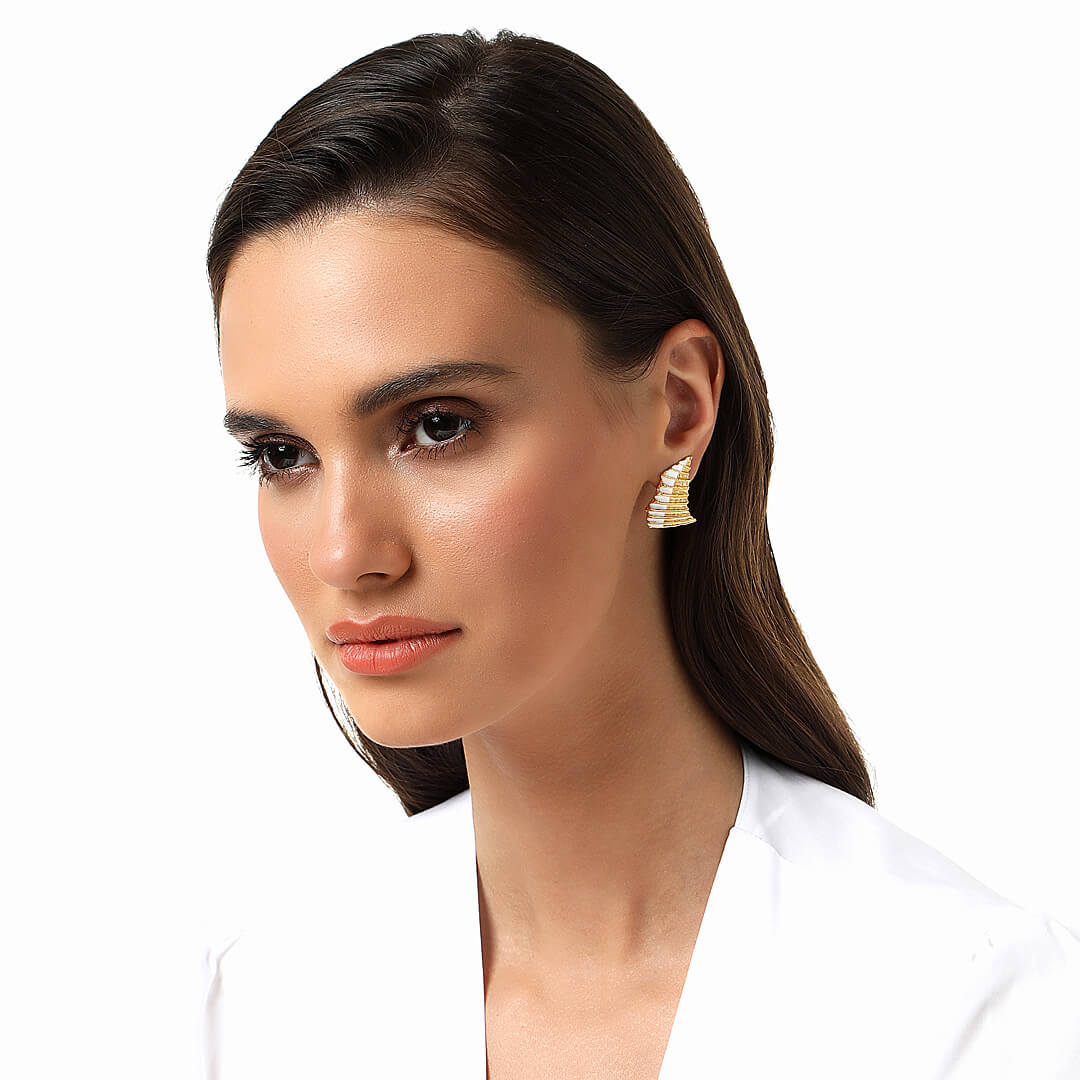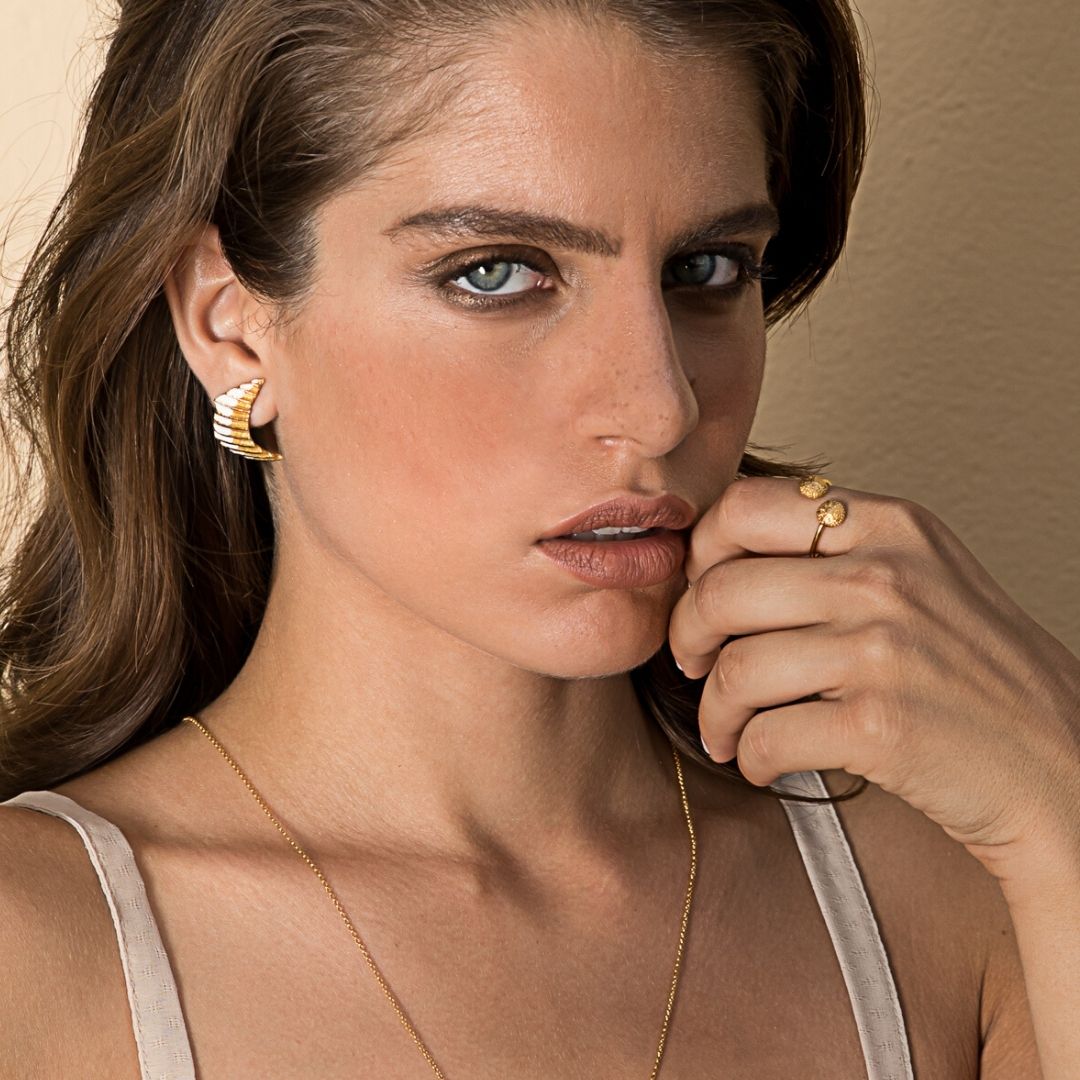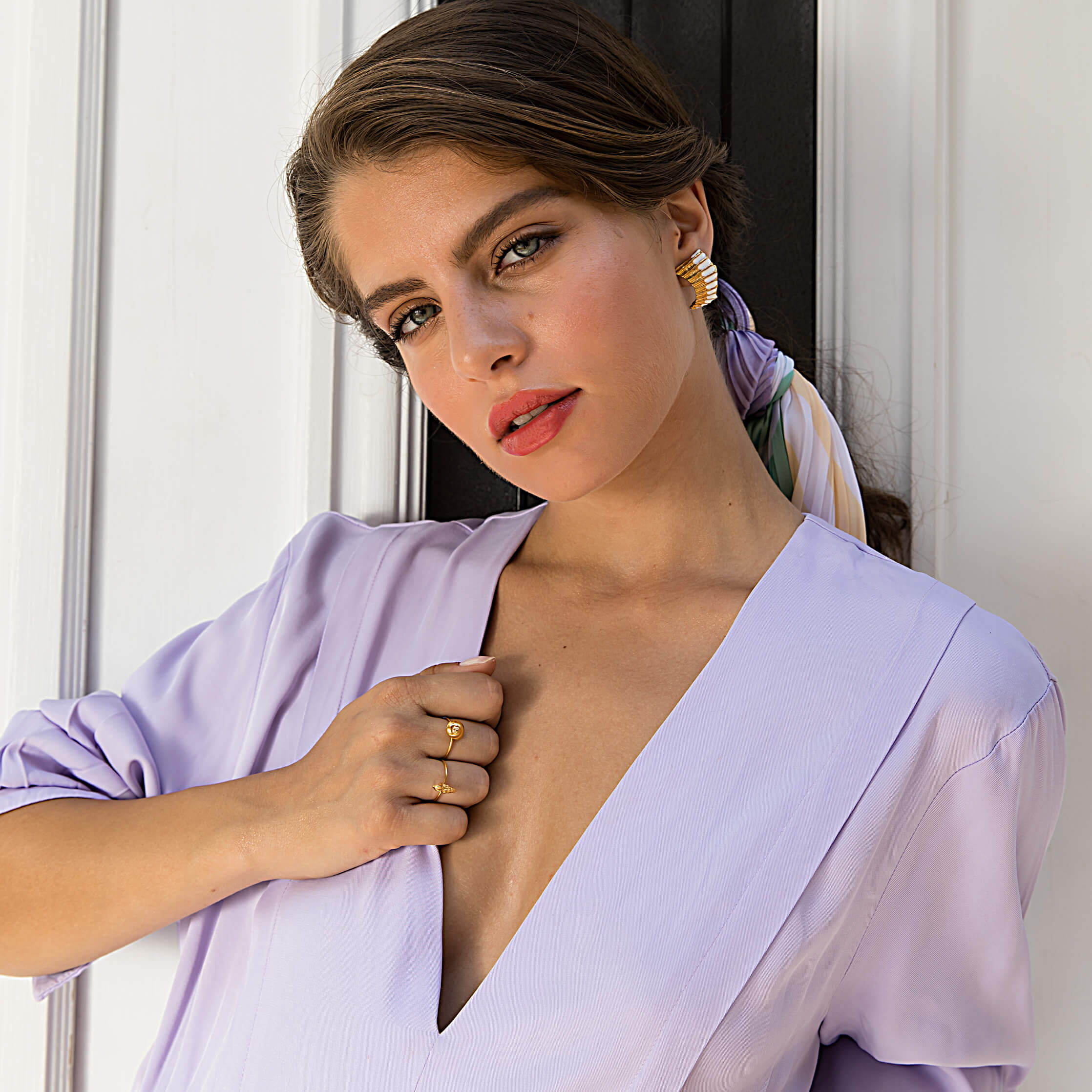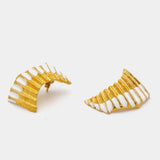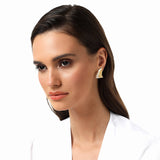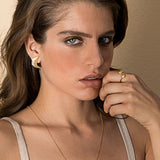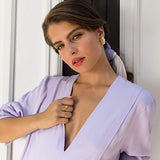 Seashell pieces with enamel - stud earrings - brass - gold & white
Description 
These special earrings came to impress. Pieces of shell, little travelers, in our summer adventures. Choose the color that suits you!

Materials & Dimensions
The earrings are made of brass with enamel colored gold and white. 
Earring length: about 3.5 cm

Care
Avoid contact with water, perfumes, alcohol and oils. We suggest you to keep the earrings in their box or in your own jewellery box when you are not wearing them.
---
Seashell pieces with enamel - stud earrings - brass - gold & white