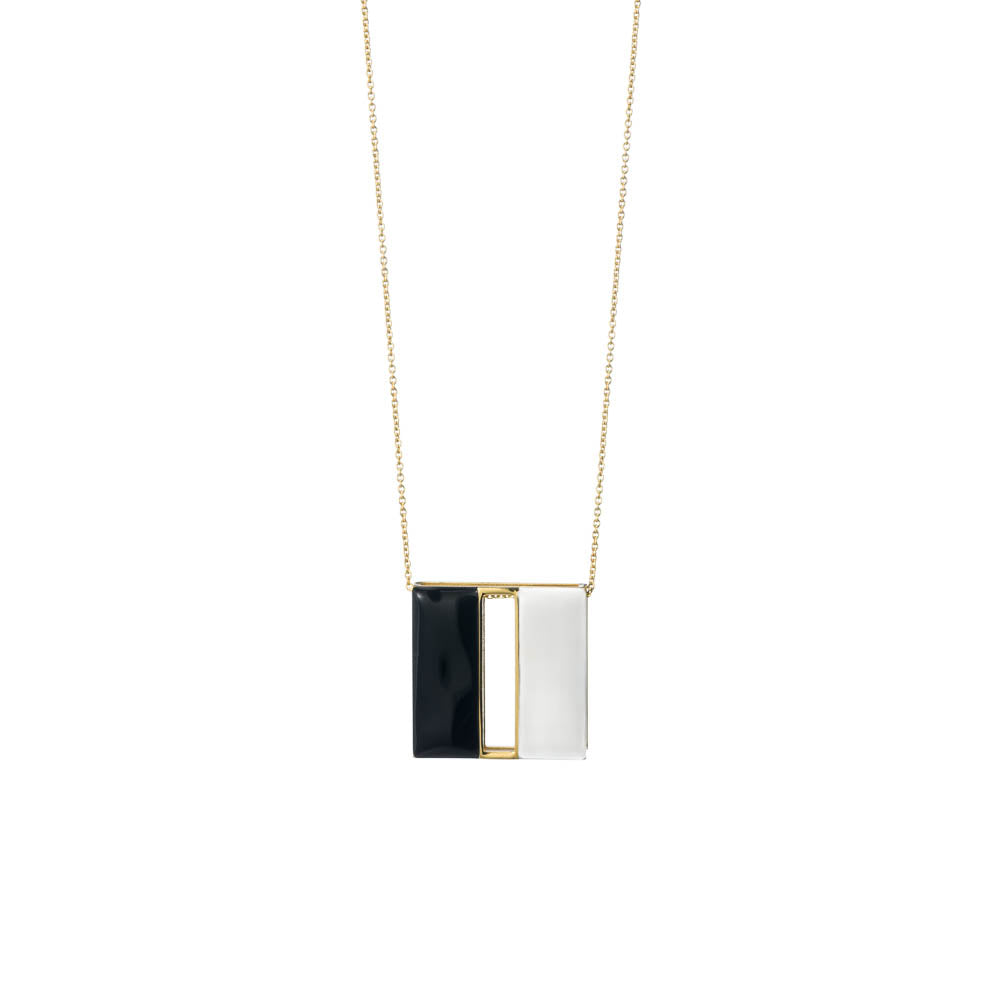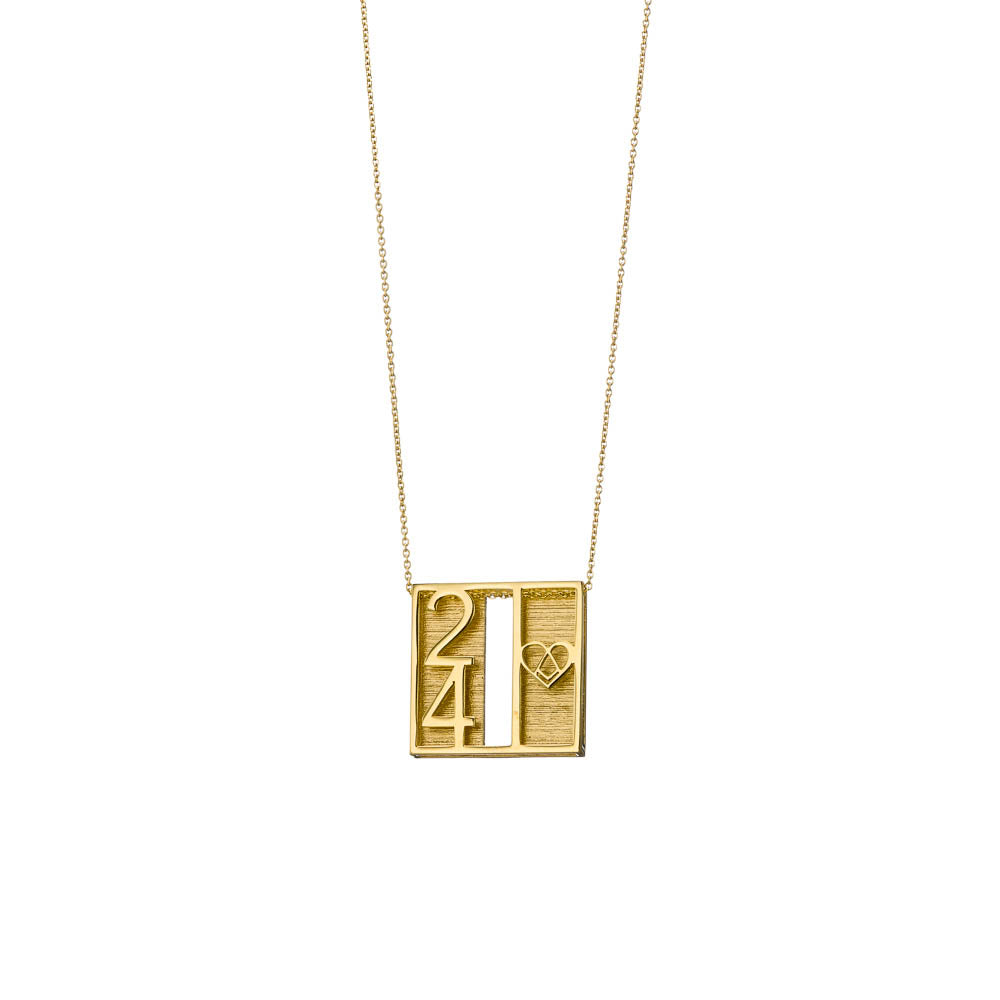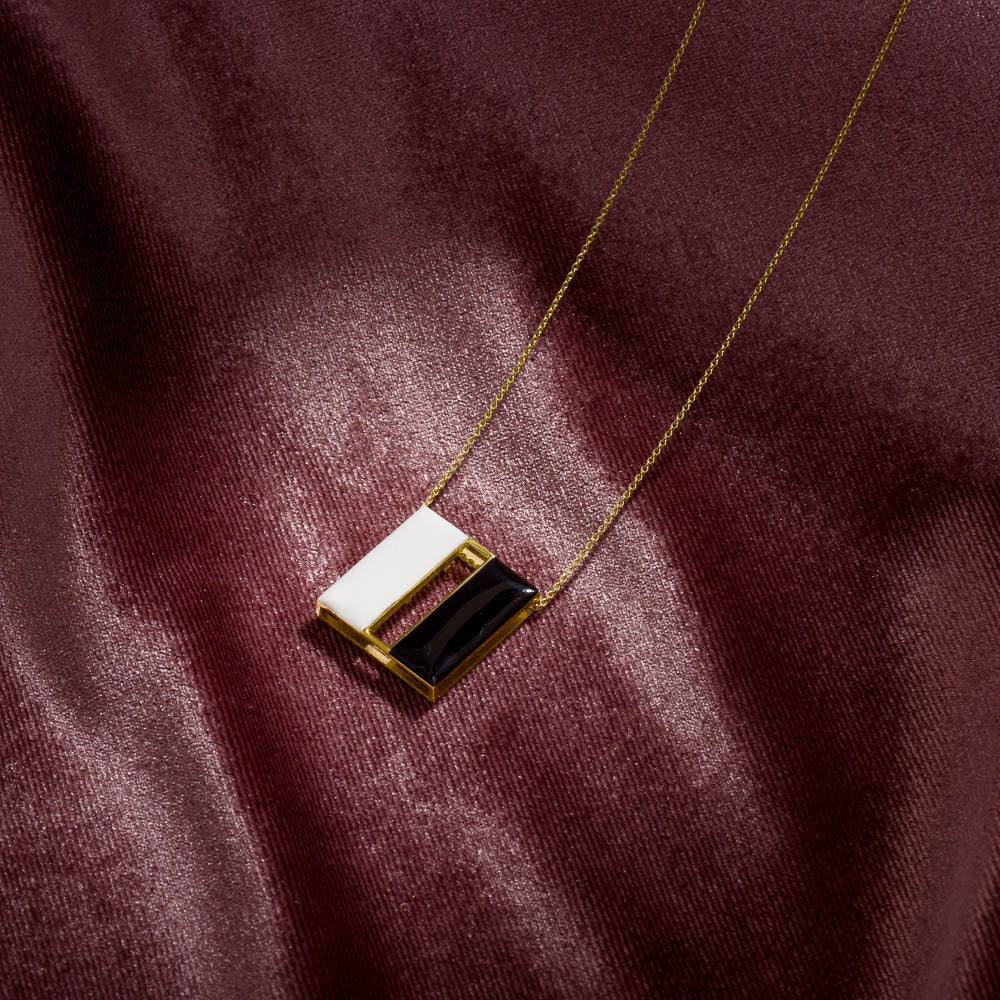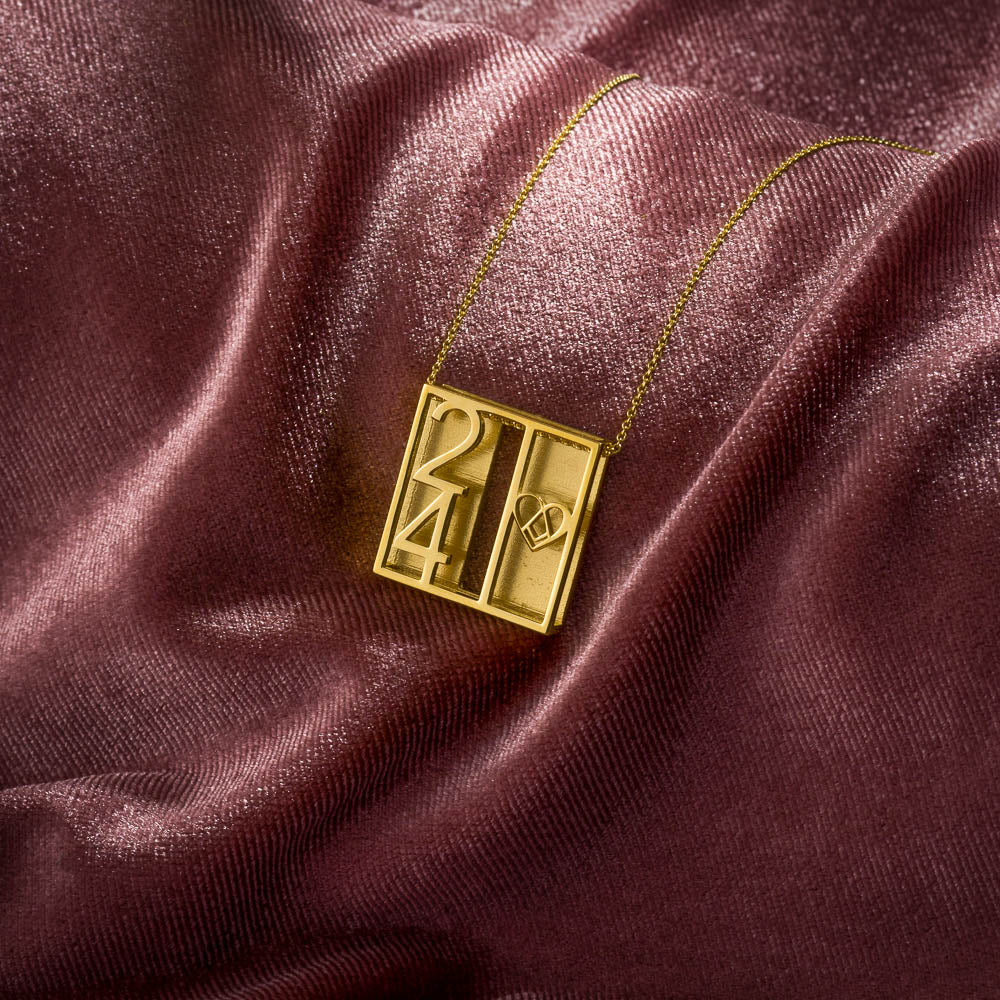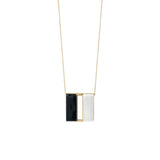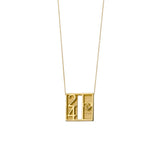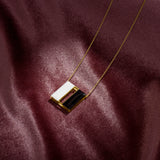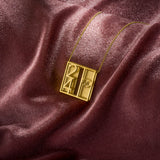 Comfort zone – Lucky charm 2024 – necklace – black & white enamel – silver 925 – gold plated
Description

A new year of common sense and logic through the number 4. Agapi's Lucky Charm is imprinting the energy of stability, balance, and structure.

The characteristic of the number 4 is being practical. It prefers to create and flow. It offers liability and solid foundation. It is strongly connected with the shape of the square. Τhe jewellery is crafted in silver 925, enameled that make a subtle appearance between the two colours. The white & black accent the two opposite sides of life. The choice of the two colors and the square are connected to interpret the logic meaning of number 4.
As the designer, Agapi Smpokou, signatures for her inspiration is her belief " Black & White is my comfort zone"


Materials & Dimensions
The necklace is made of silver 925 and is 24K gold plated and is coated with enamel.
Dimensions of the pendant: about 2 cm
Length of the necklace: about 40 cm with 5 cm extension
 
Care
Avoid contact with water, perfumes, alcohol and oils. We recommend that you keep
them when not wearing them in their box or in your jewelry box.
* Lucky Charms are seasonal items and changes are not acceptable.
---
Comfort zone – Lucky charm 2024 – necklace – black & white enamel – silver 925 – gold plated