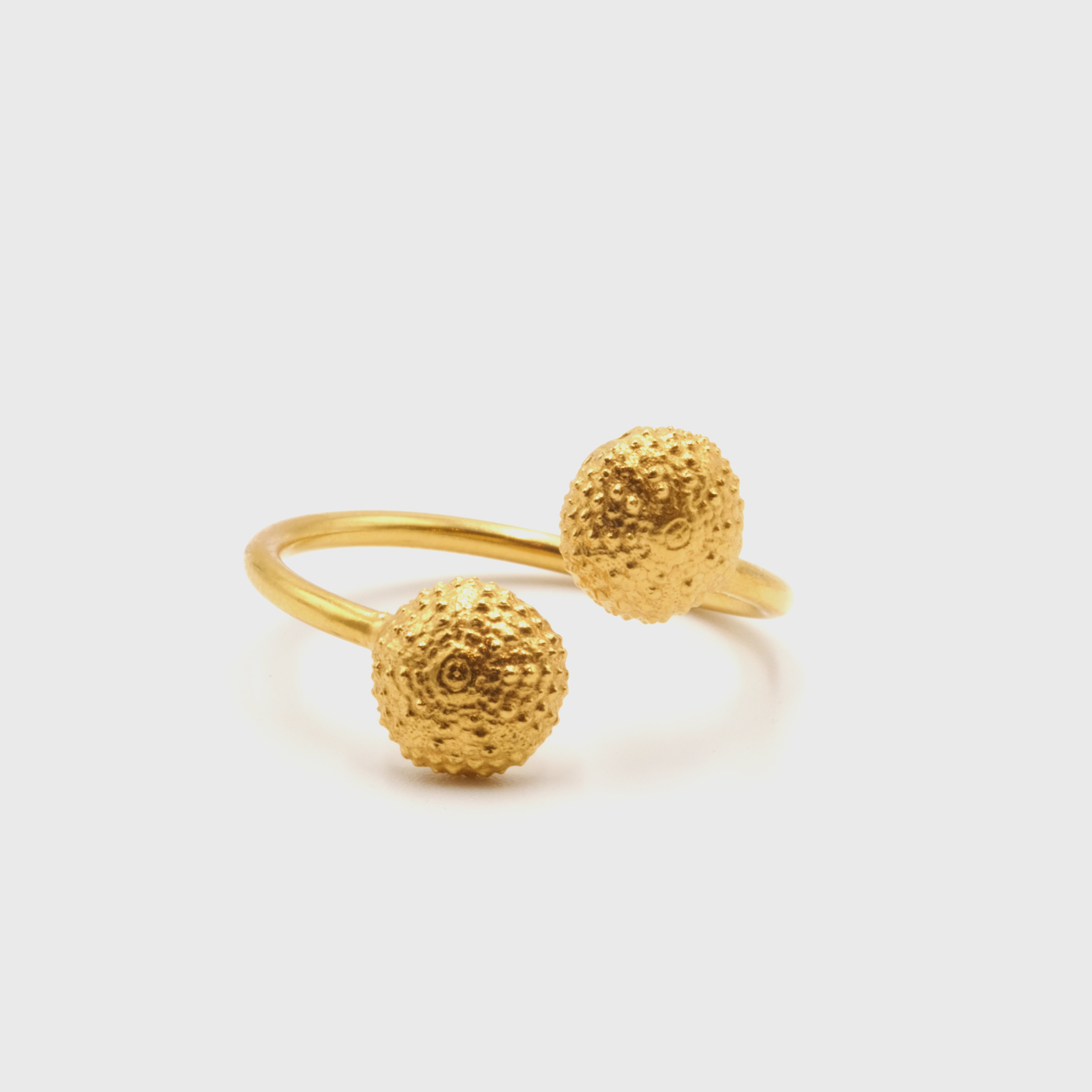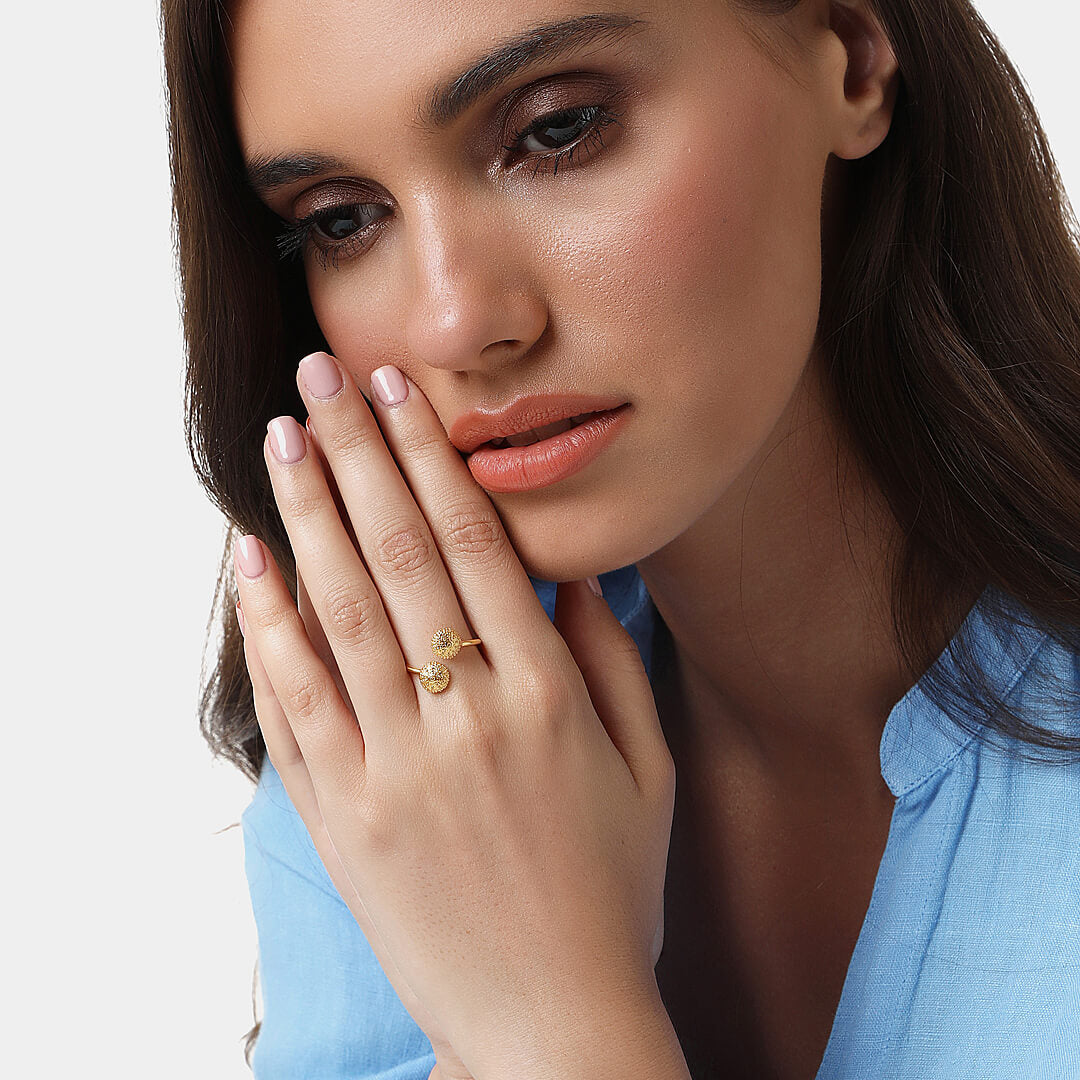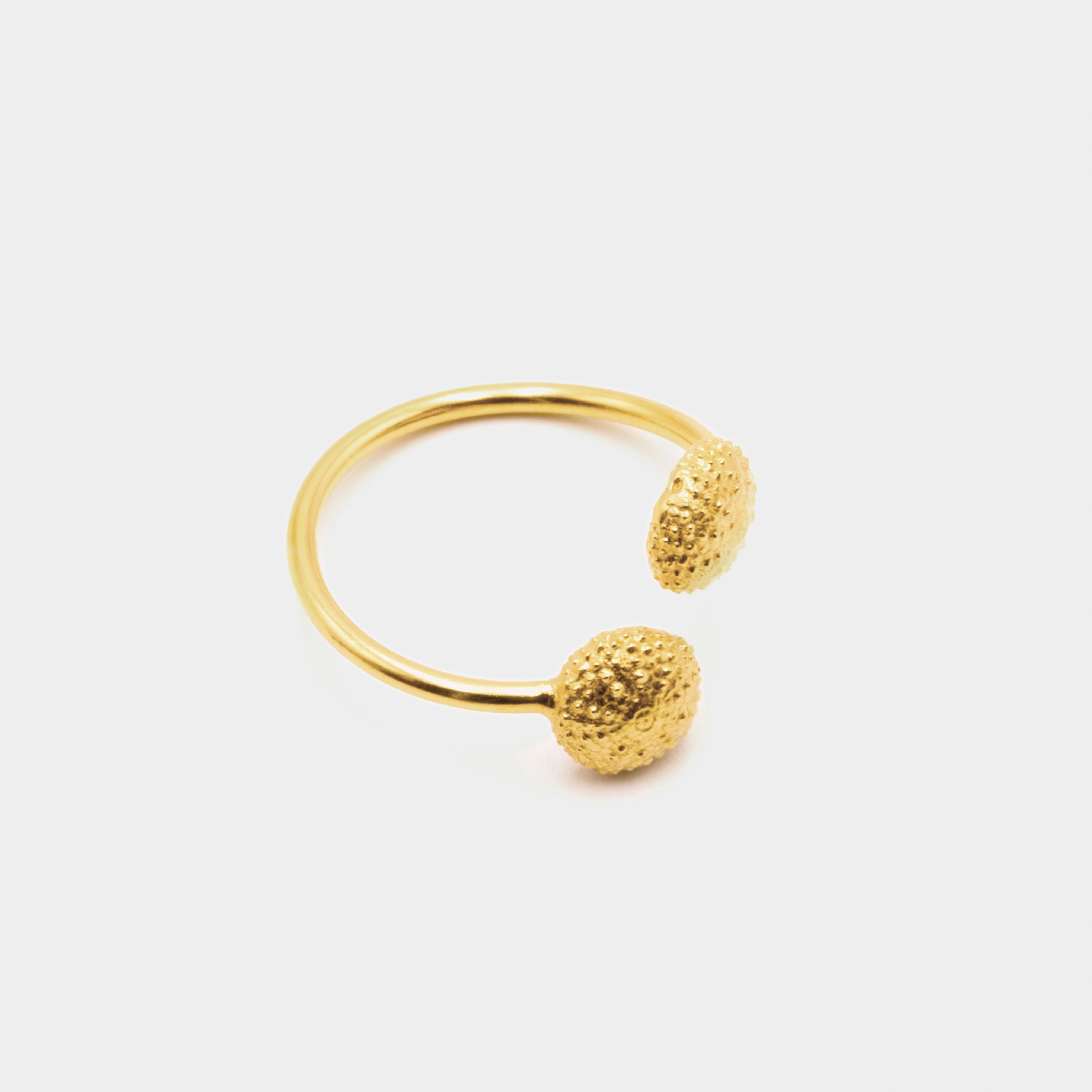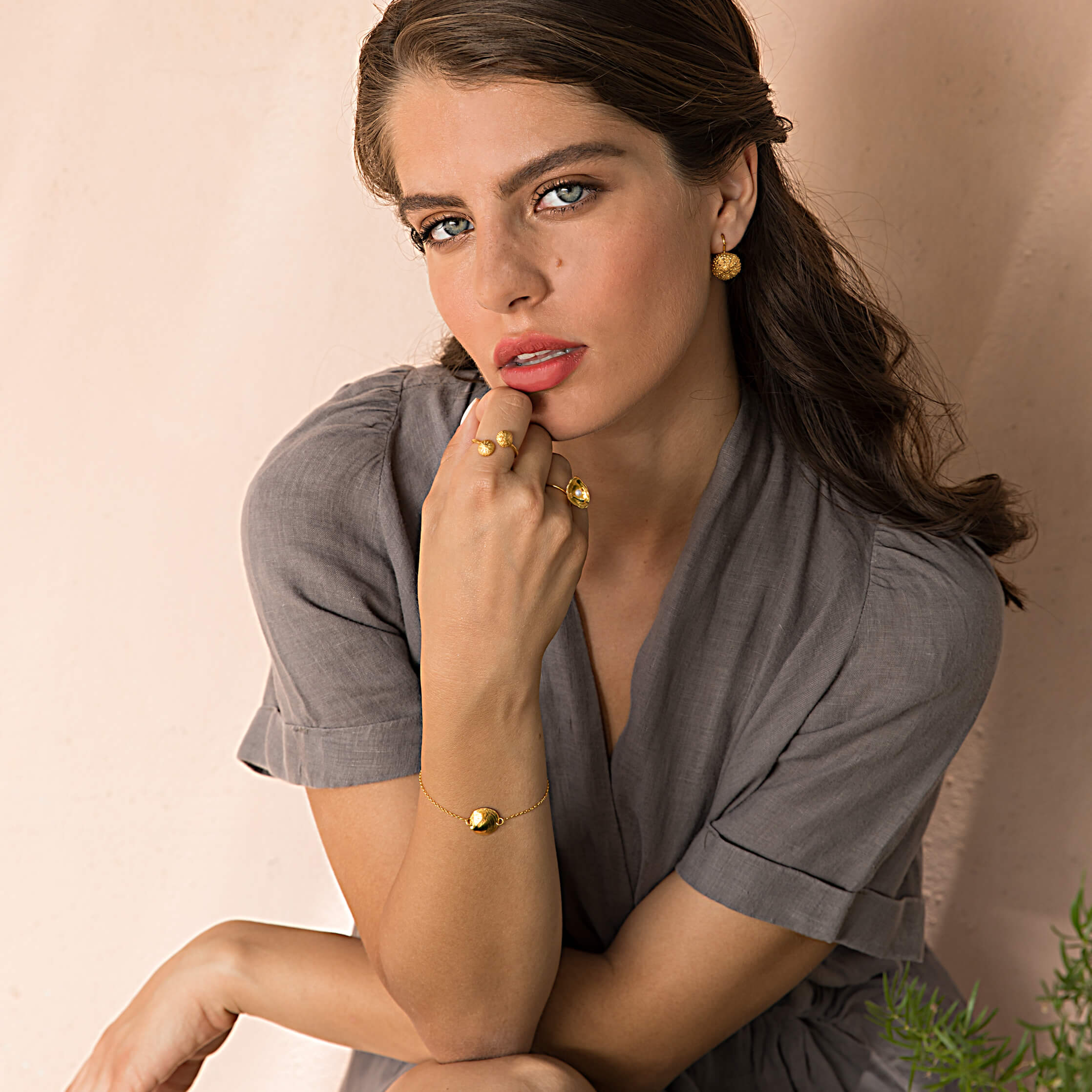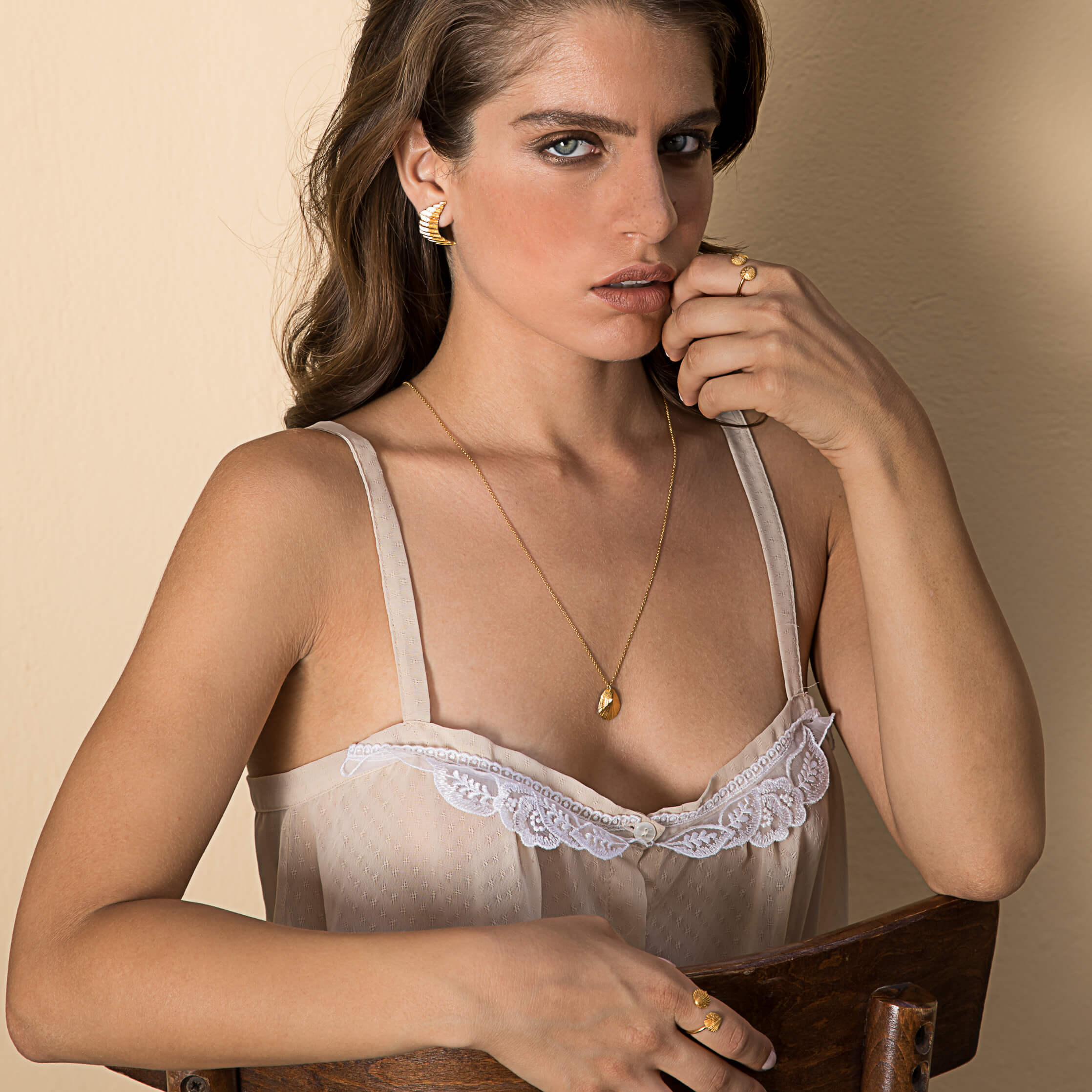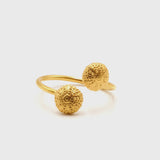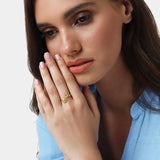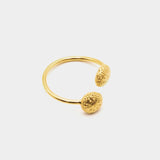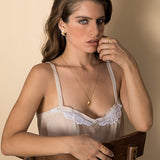 Twin little urchin - adjustable ring - silver 925 - gold plated
Description
Urchin is the star of the sea and of our summer stories! Know, also, as the stargazer of Aristoteles, is a sea creature that its existence was praised from antiquity.
The beauty & the mystery that creates will inspirate all your summer moments and will lead you to the path of magic! The urchin of Seastories Collection will always bring you the summer essence and will make all your summer stories last forever!
Its twin form embraces your finger delicately and creates a dreamy look!
Materials & Dimensions
The ring is made of silver 925 and is 24K gold plated.
Ring size: adjustable
Urchin dimensions: diameter about 1.4 cm 
Care
Avoid contact with water, perfumes, alcohol and oils. We suggest you to keep the ring in its box or in your own jewellery box when you are not wearing it. 
---
Twin little urchin - adjustable ring - silver 925 - gold plated