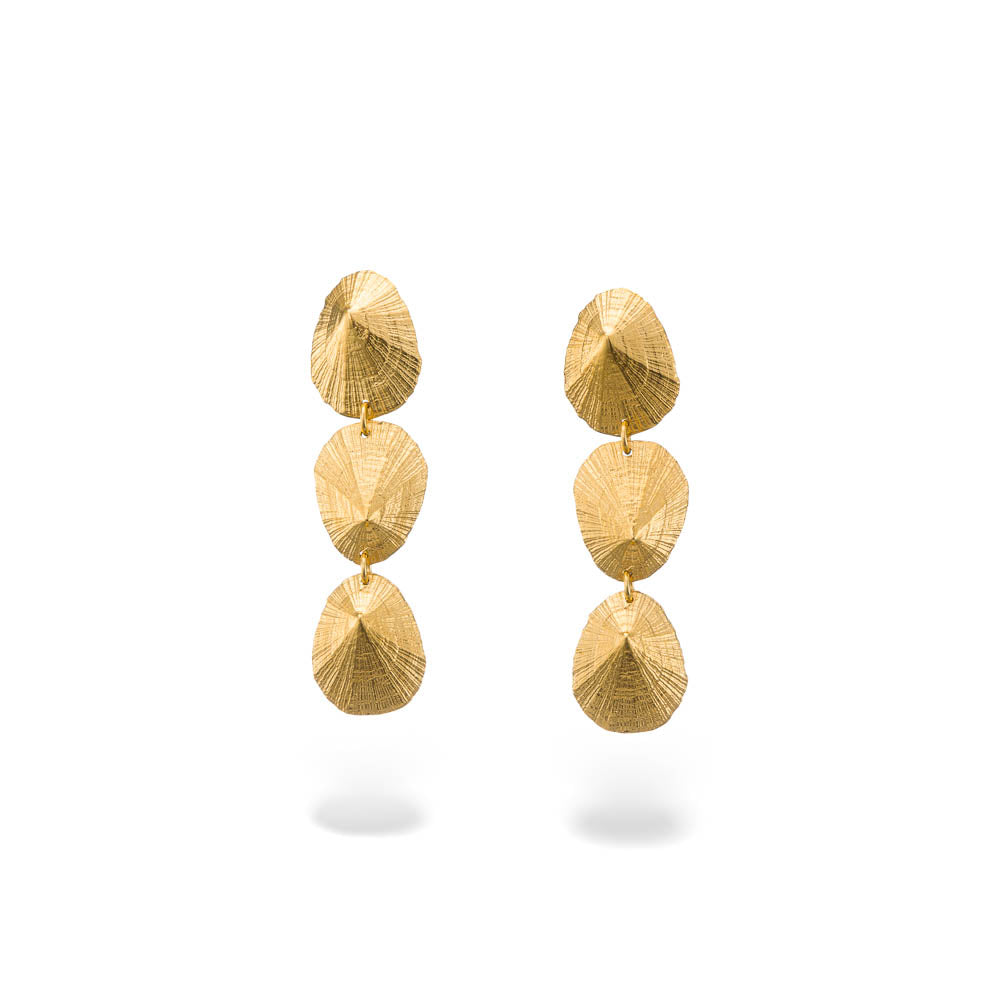 Three favourite limpets - long earrings - silver 925 - gold plated
Description
Limpet, a seashell, simple but so cute, easily has a place in our heart! From the past, it was used as a cultural symbol and as coin. In Hawaii, it is considered as an ancient spirit!
The three favorite limpet earrings will definitely be your favorite, that you can't stand with out it, just like the limpet does from the rocks! 
Materials & Dimensions
The earrings and their studs are made of silver 925 and is 24K gold plated. The earring backs are silver ear nuts. 
Earring length: about 4.7 cm
Care
Avoid contact with water, perfumes, alcohol and oils. We suggest you to keep the earrings in their box or in your own jewellery box when you are not wearing them.
---
Three favourite limpets - long earrings - silver 925 - gold plated