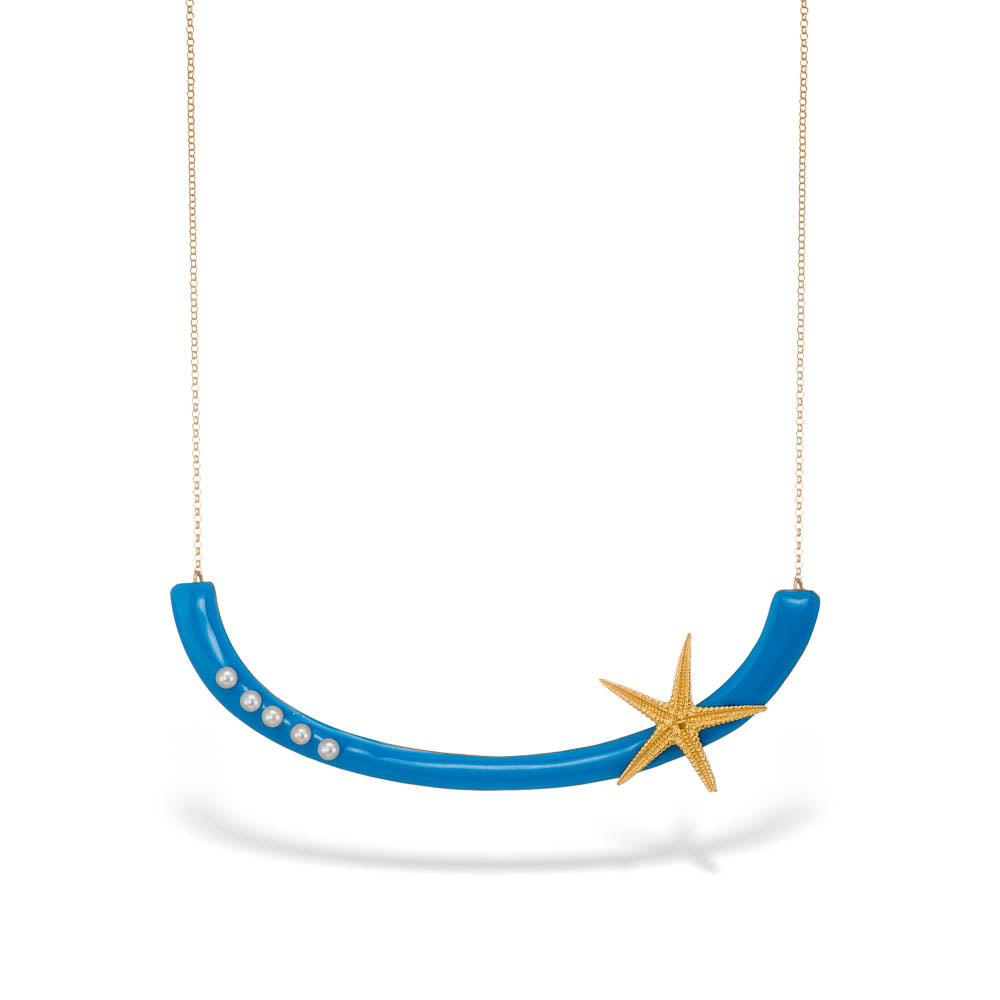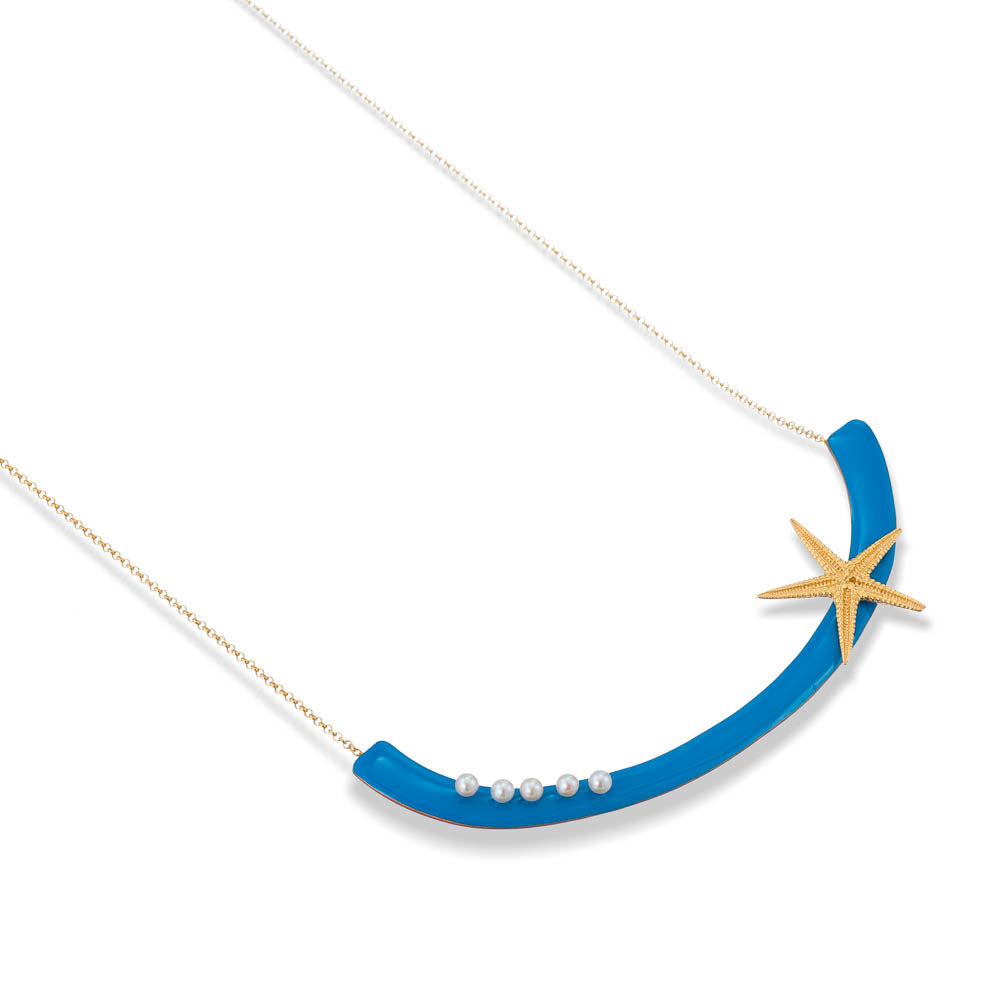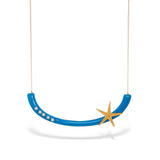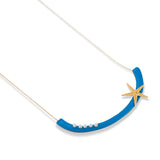 Summer breeze – necklace – starfish - blue enamel - silver 925 - gold plated
Description
The summer breeze is pictured in a statement necklace starring at your every summer story.
Materials & dimensions
The element is made of silver 925 and is 24K gold plated. The pendant is made of brass coated with enamel and on its top, there are cultivated pearls.
Length of the pendant: about 10 cm
Length of the necklace: about 20 cm with 5 cm extension
Care
Avoid contact with water, perfumes, alcohol and oils. We recommend that you keep them when not wearing them in their box or in your jewelry box.
---
Summer breeze – necklace – starfish - blue enamel - silver 925 - gold plated