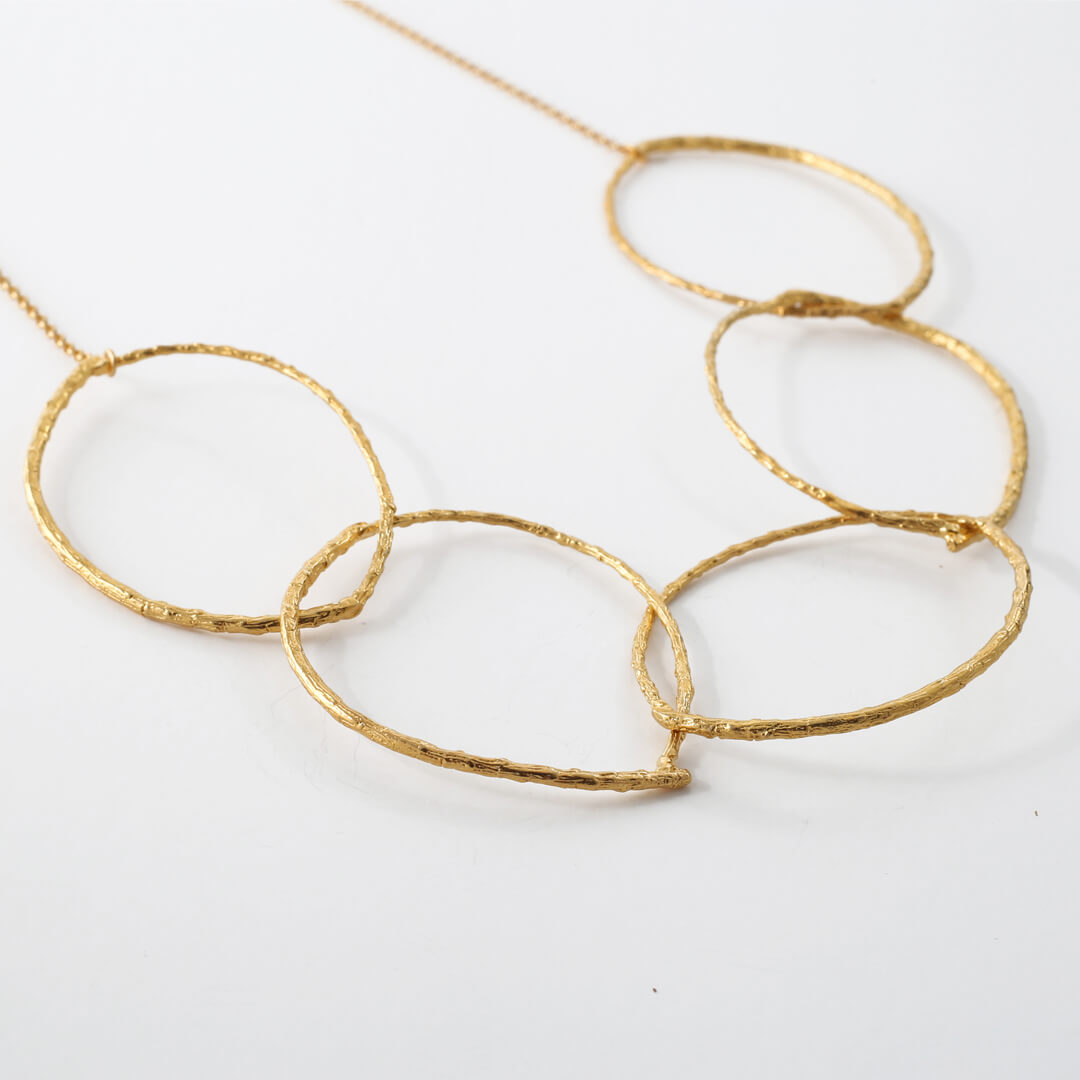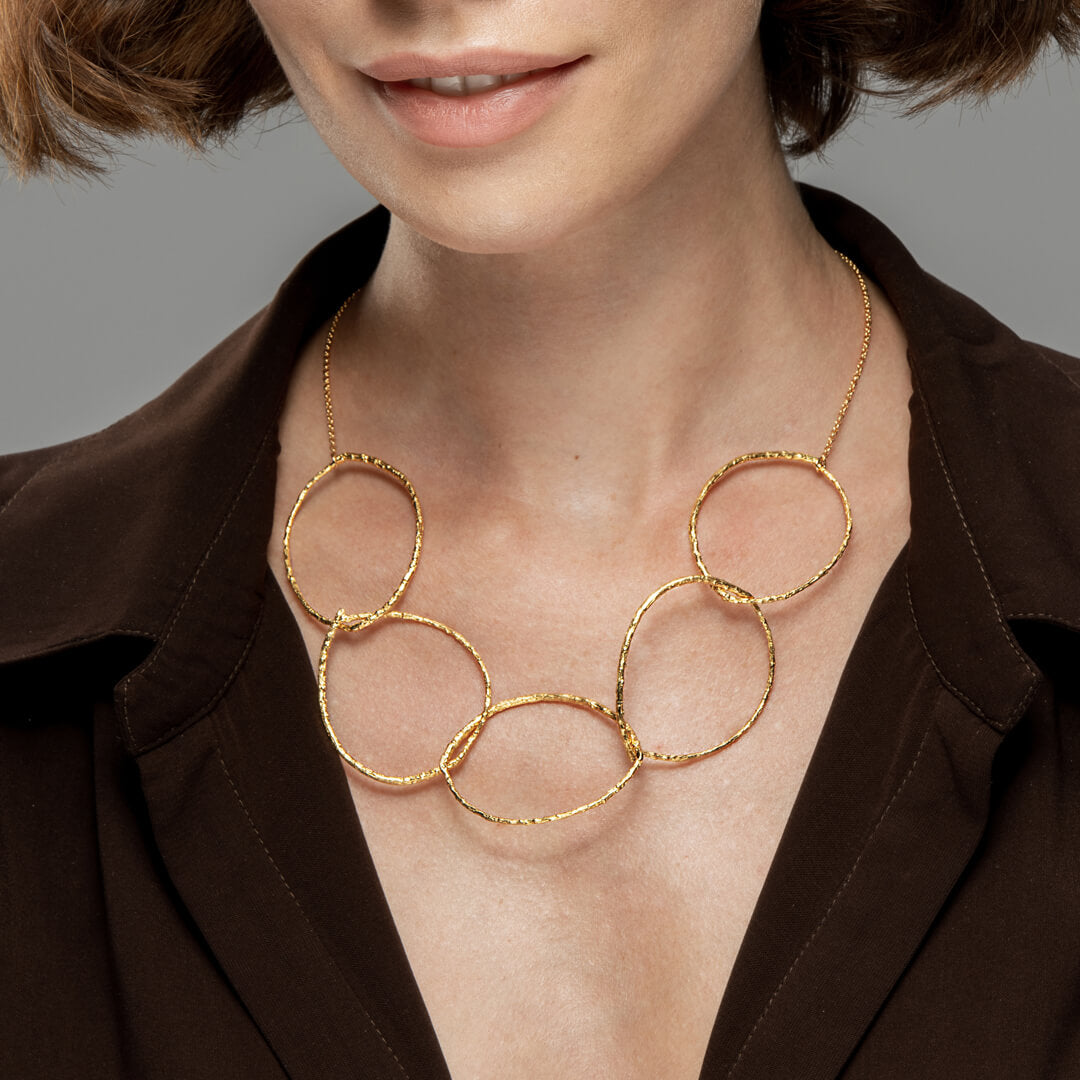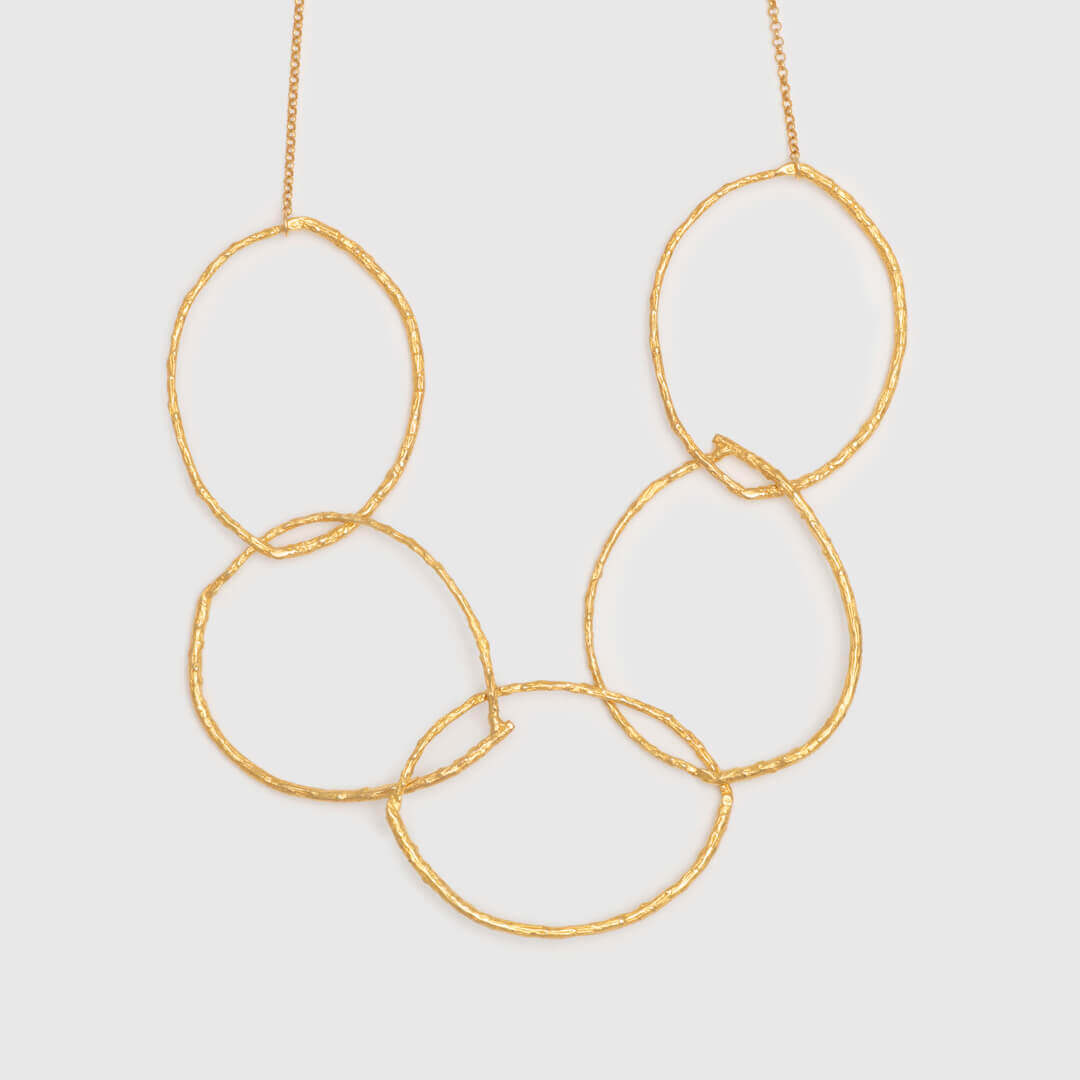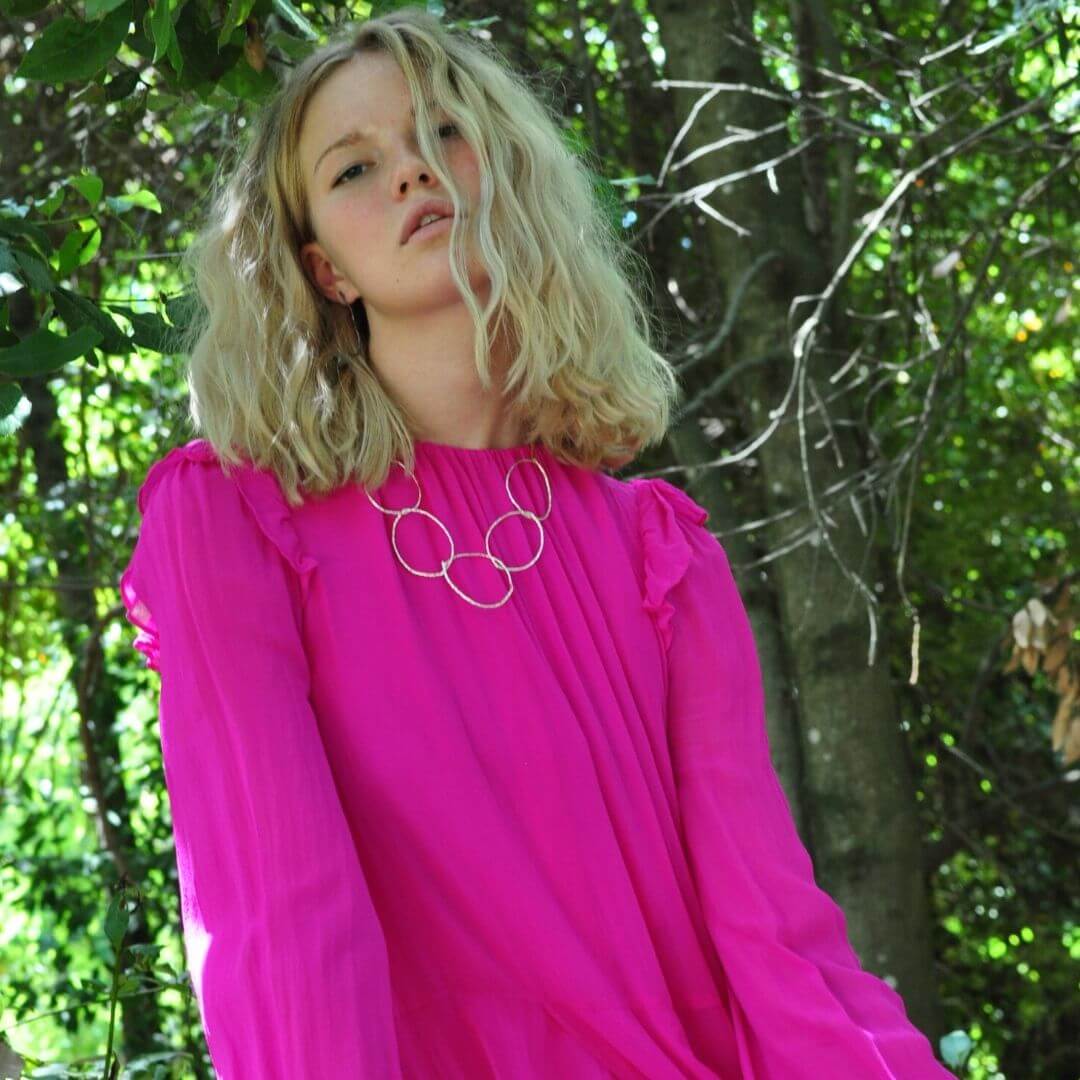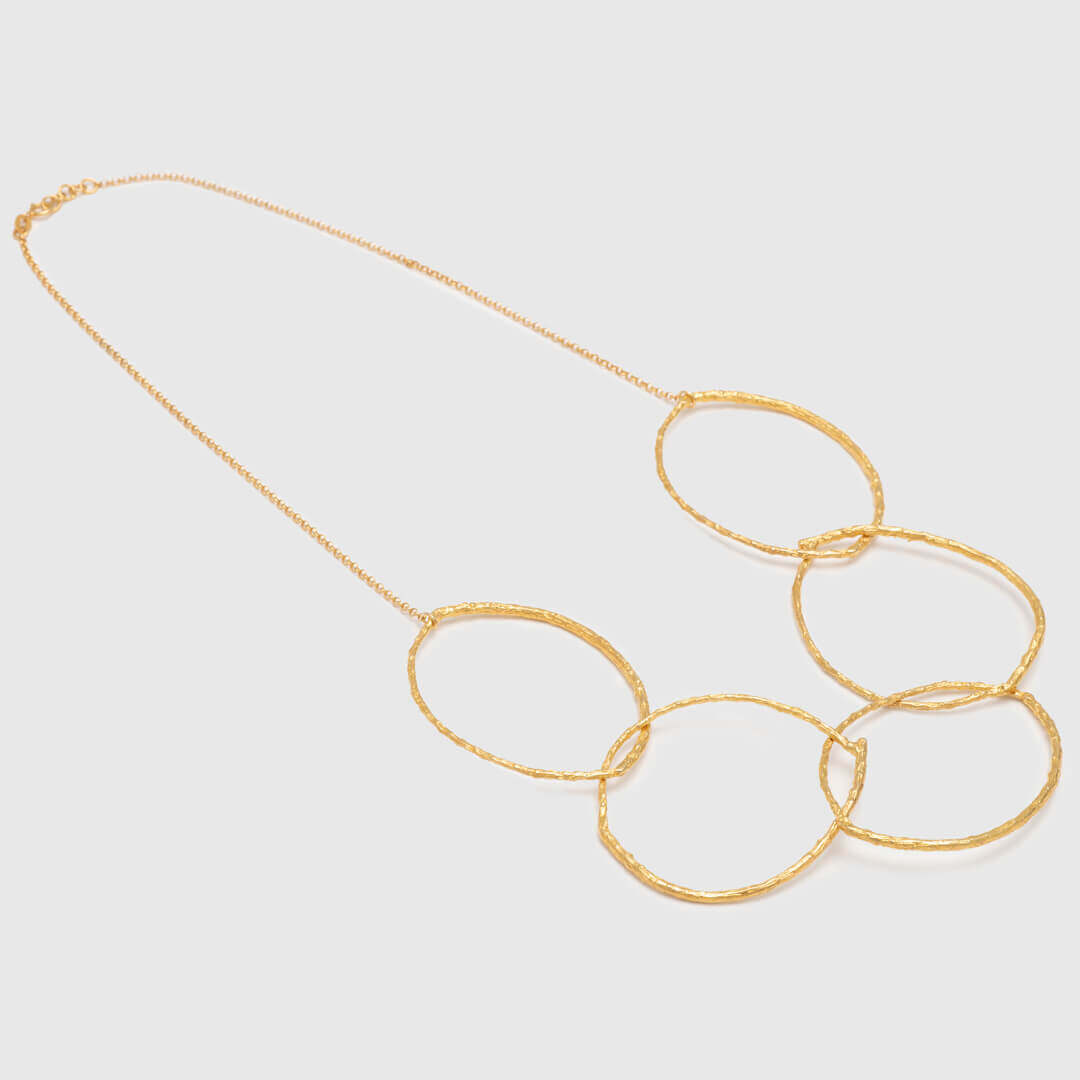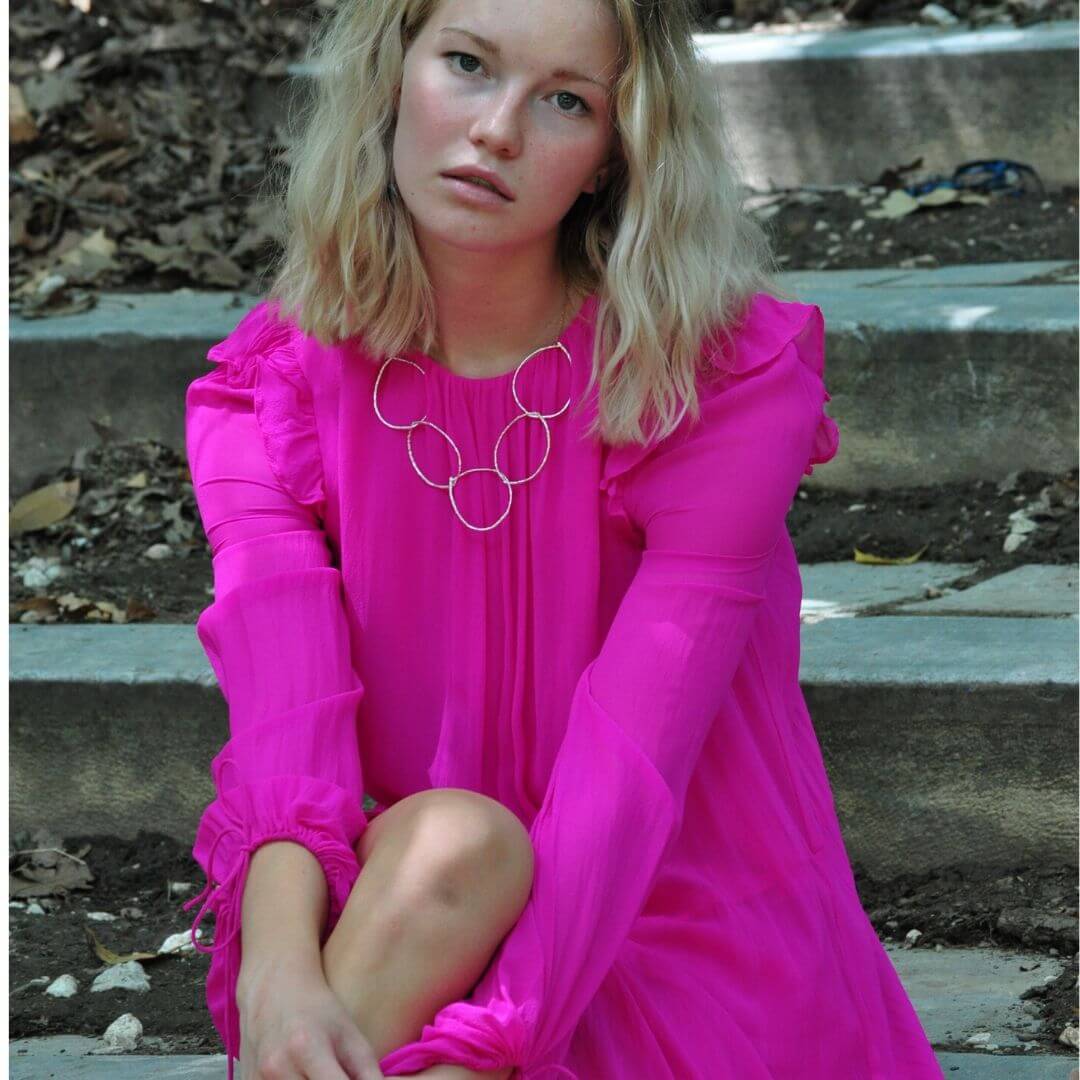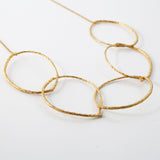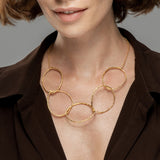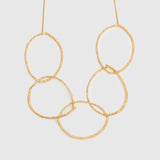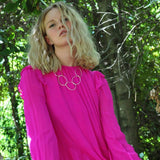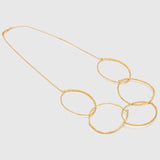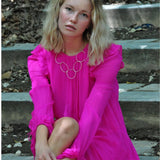 Five branch hoops - sparkling necklace - silver 925 - gold plated
Description
The five branch hoops – necklace is the ultimate statement piece of jewellery! Five branch hoops are joined together and form this unique necklace. Number five symbolizes freedom, change and the beginning of plurality. We understand the world, the beauty and the magic of nature through our five senses. Trust your senses and create unique outfits wearing this beautiful necklace from the Forestland collection! The adventure has just begun!
Materials & Dimensions
The hoops and the chain are made of silver 925 and is 24K gold plated.
Total necklace length: 50.1 cm
Widest hoop diameter: 5 cm
Hoop thickness: 0.2 cm
Care
Avoid contact with water, perfumes, alcohol and oils. We suggest you to keep the necklace in its box or in your own jewellery box when you are not wearing it. 
---
Five branch hoops - sparkling necklace - silver 925 - gold plated