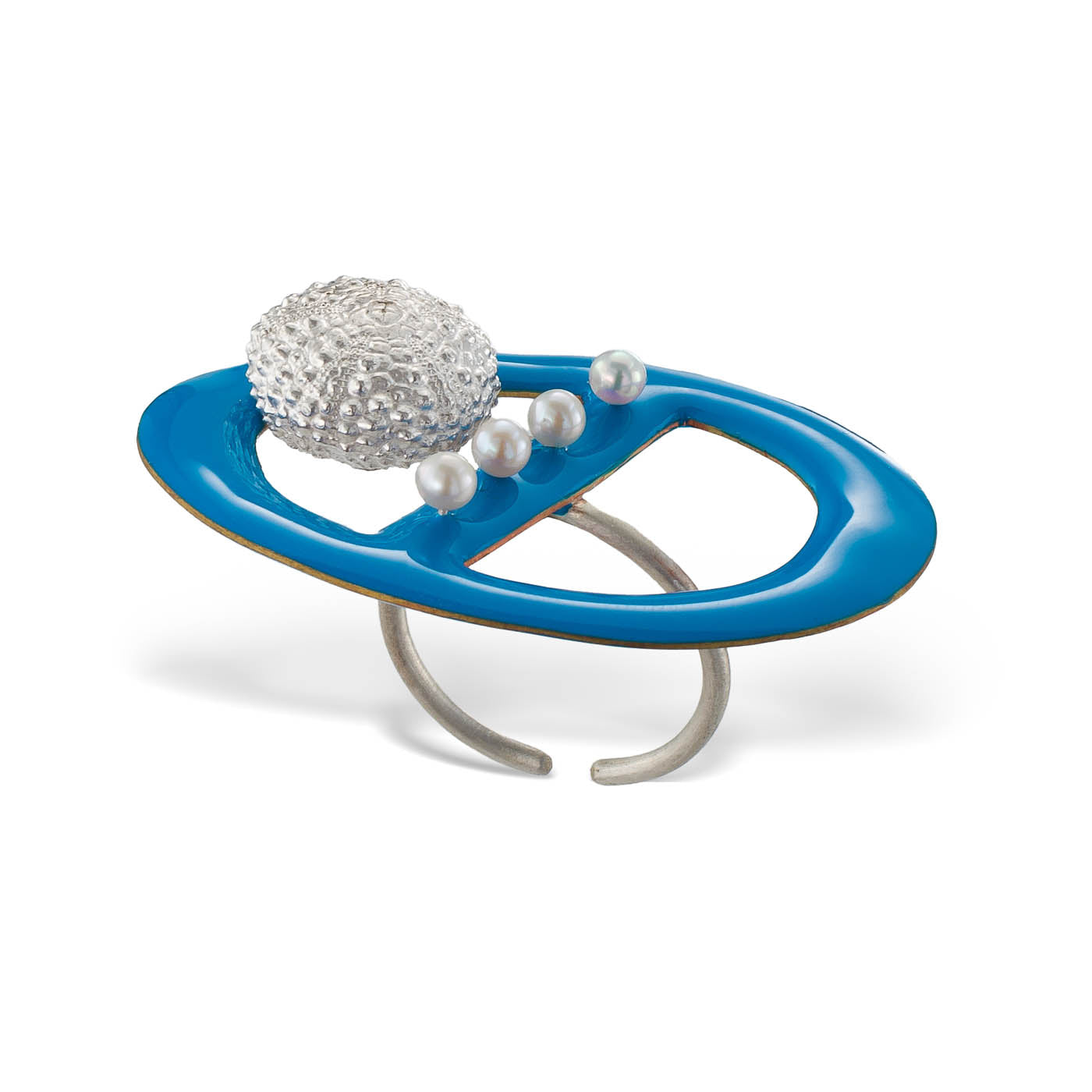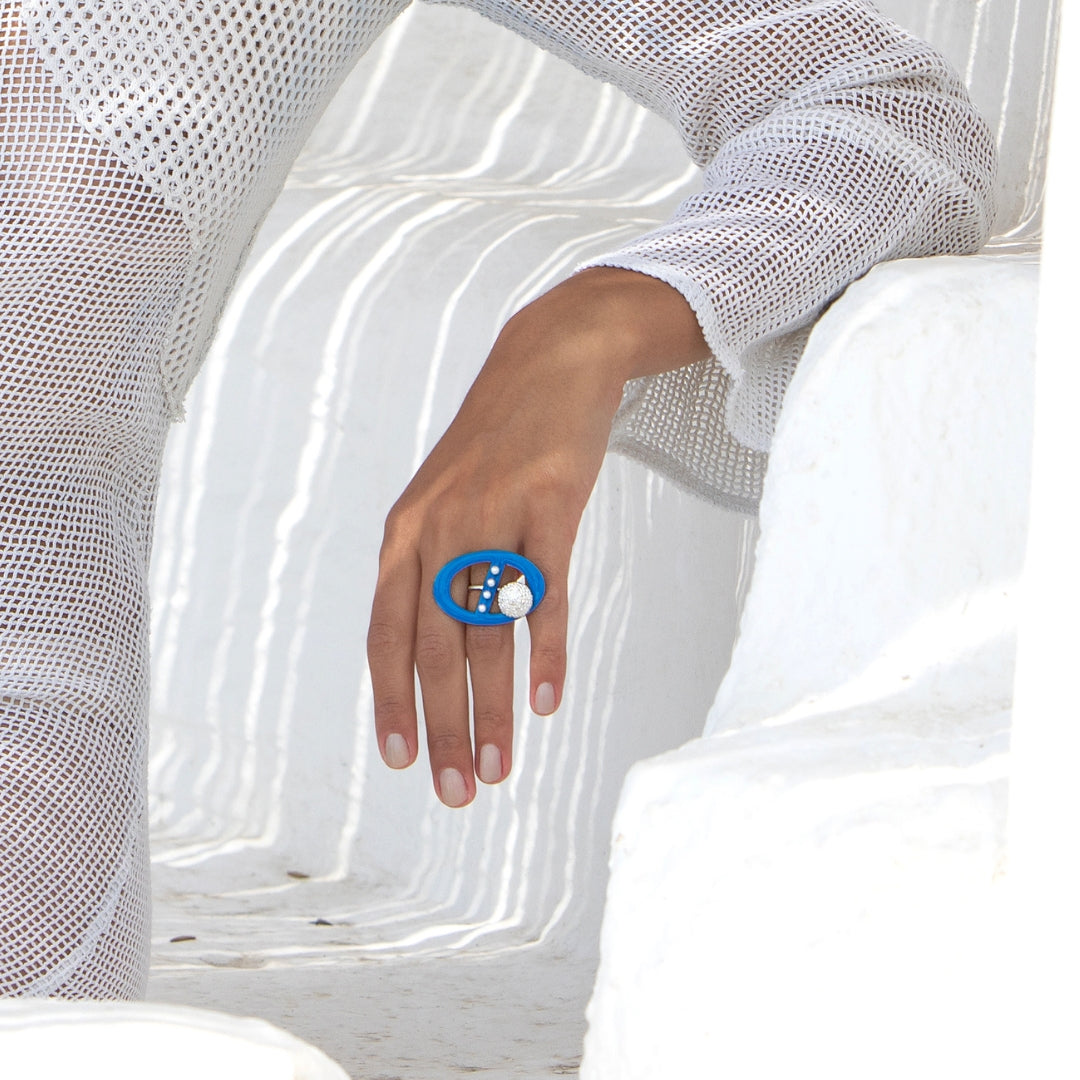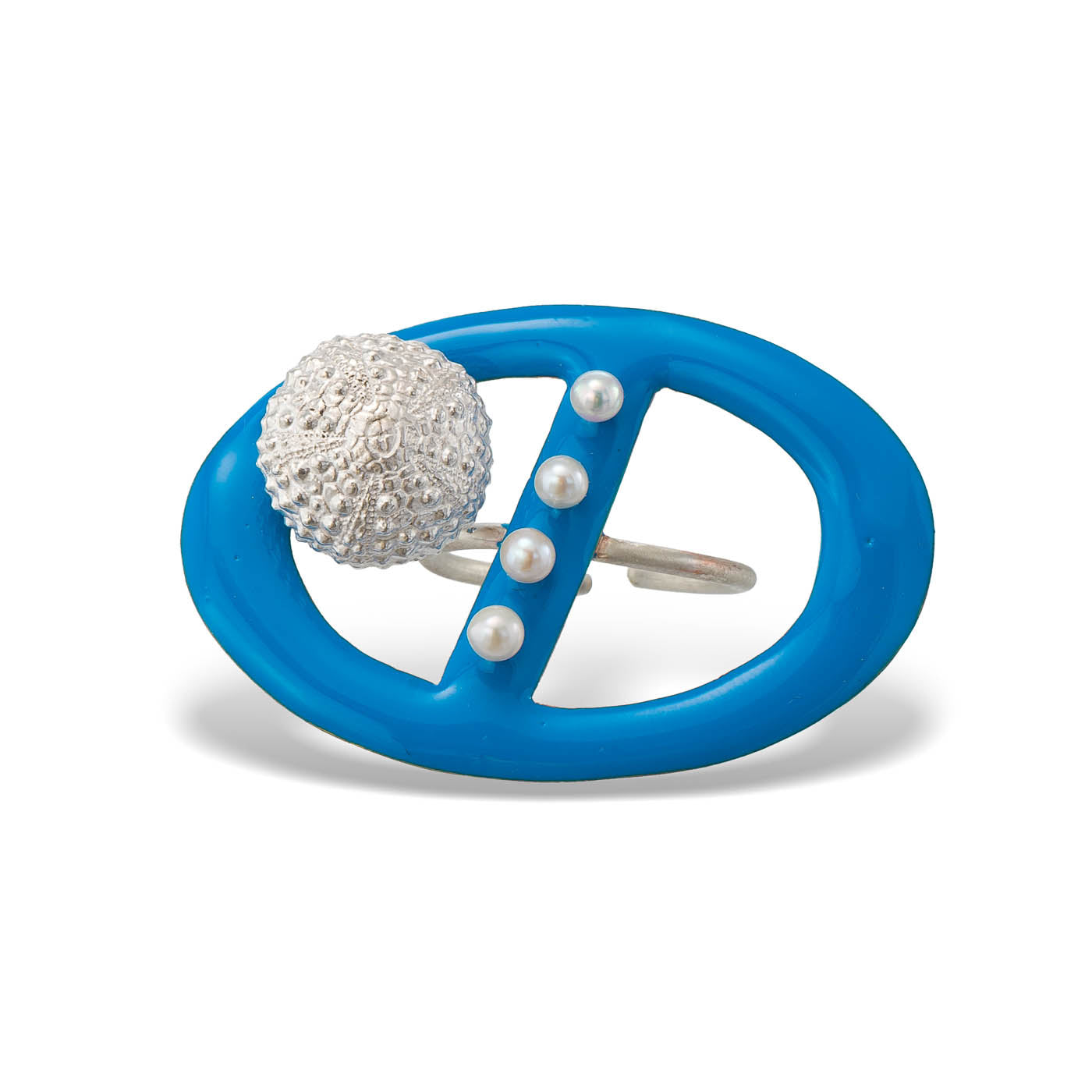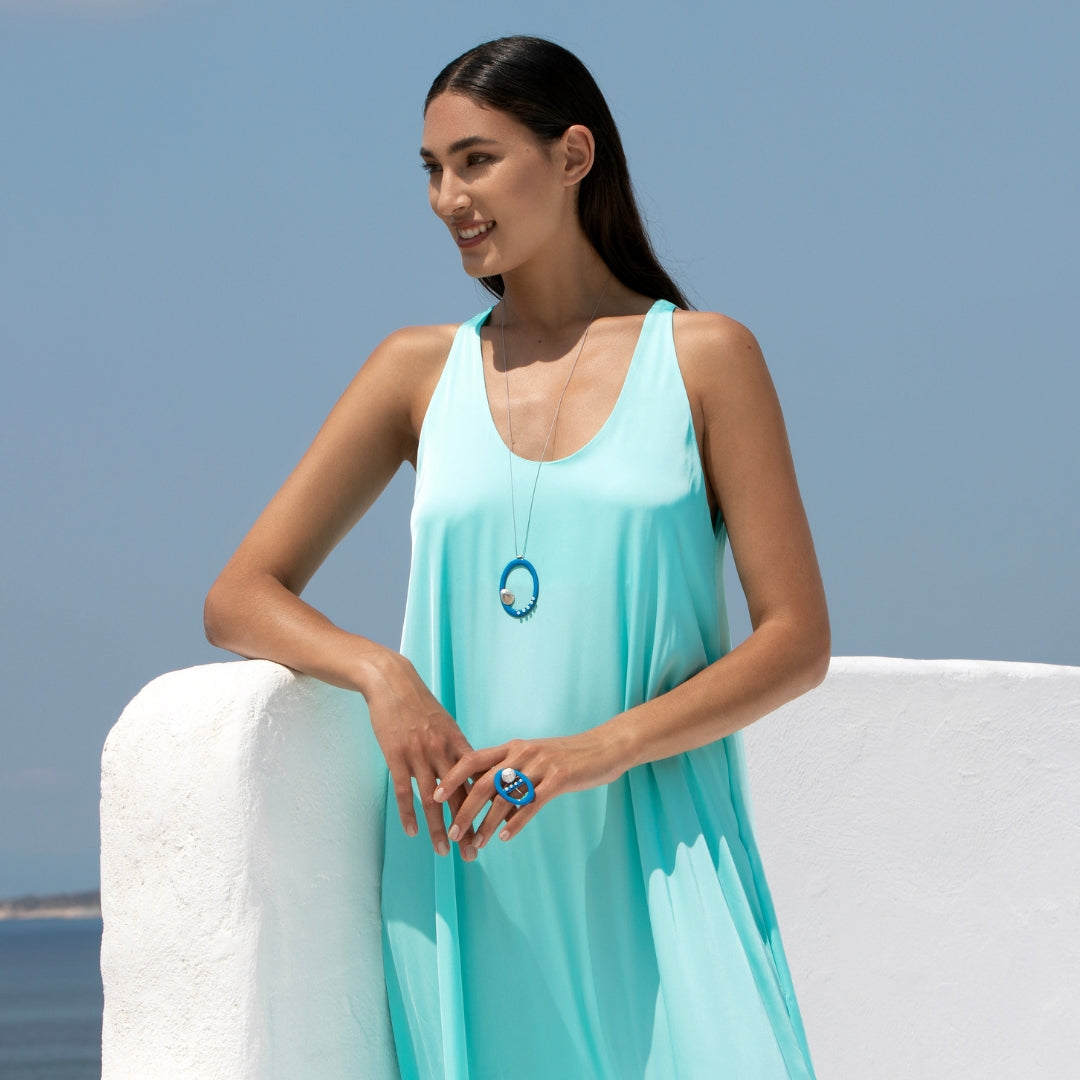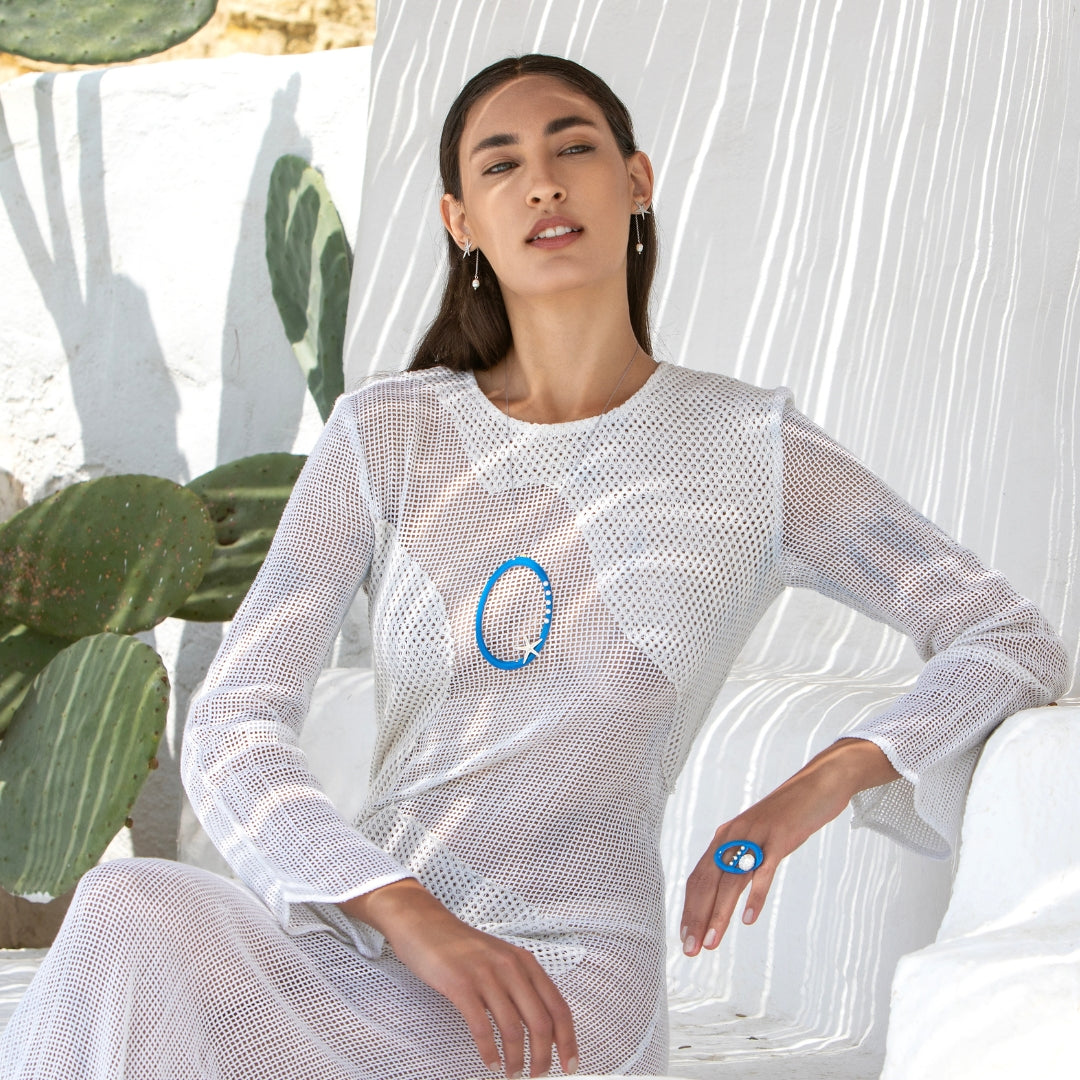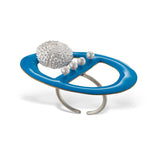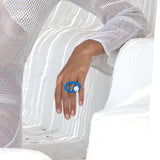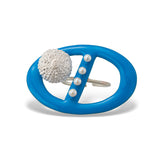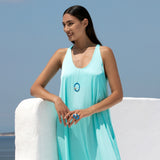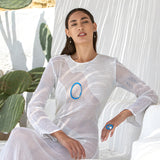 Salty kiss - ring adjustable - urchin - blue enamel - silver 925
Description
Inspired by the endless water of the Aegean Sea. Do you crave the summer breeze too?
Materials & dimensions
Urchin & the lower side of the ring are made of silver 925 & the elemement is 24K gold plated. The upper side is made of brass coated with enamel and cultivated pearls are placed on it.
Length of the ring: about 4 cm
Height of the ring: about 4 cm
Size of the ring: adjustable
Care
Avoid contact with water, perfumes, alcohol and oils. We suggest you to keep the necklace in its box or in your own jewellery box when you are not wearing it.
---
Salty kiss - ring adjustable - urchin - blue enamel - silver 925