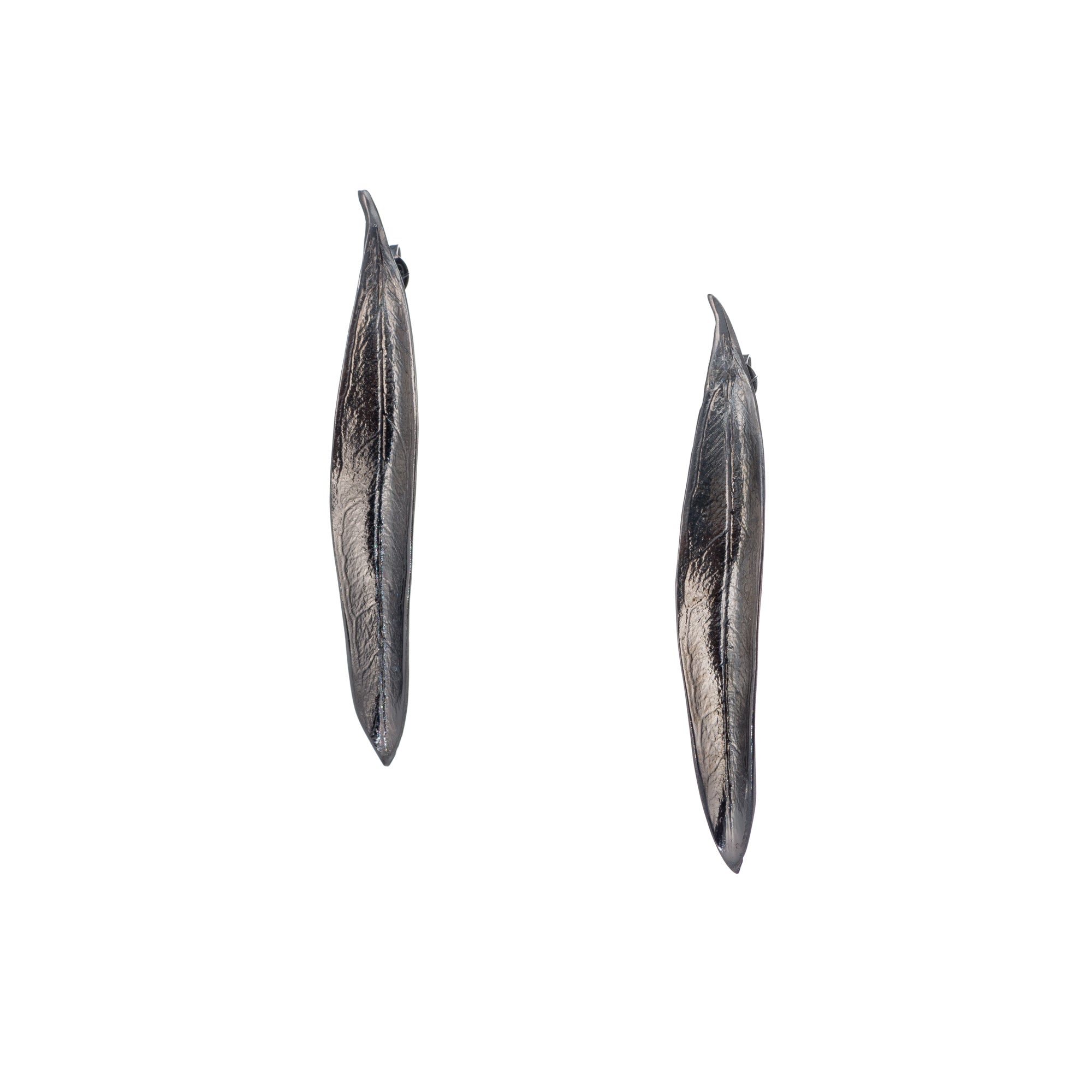 Long olive leaves - earrings - silver 925 - dark rhodium
Description
Simple and fine with minimalistic aesthetic…

The long earrings are shaped on the form of olive leaves. An exact copy of a real olive leaf, where the lines on its foliage are designed in every detail. A must-have piece for your collection. You can combine it with the matching ring of the collection for a complete look.
Materials & Dimensions
The earrings are made of silver 925 and is dark rhodium plated. 
Earring height: about 5 cm
Care
Avoid contact with water, perfumes, alcohol and oils. We suggest you to keep the earrings in their box or in your own jewellery box when you are not wearing them. 
---
Long olive leaves - earrings - silver 925 - dark rhodium