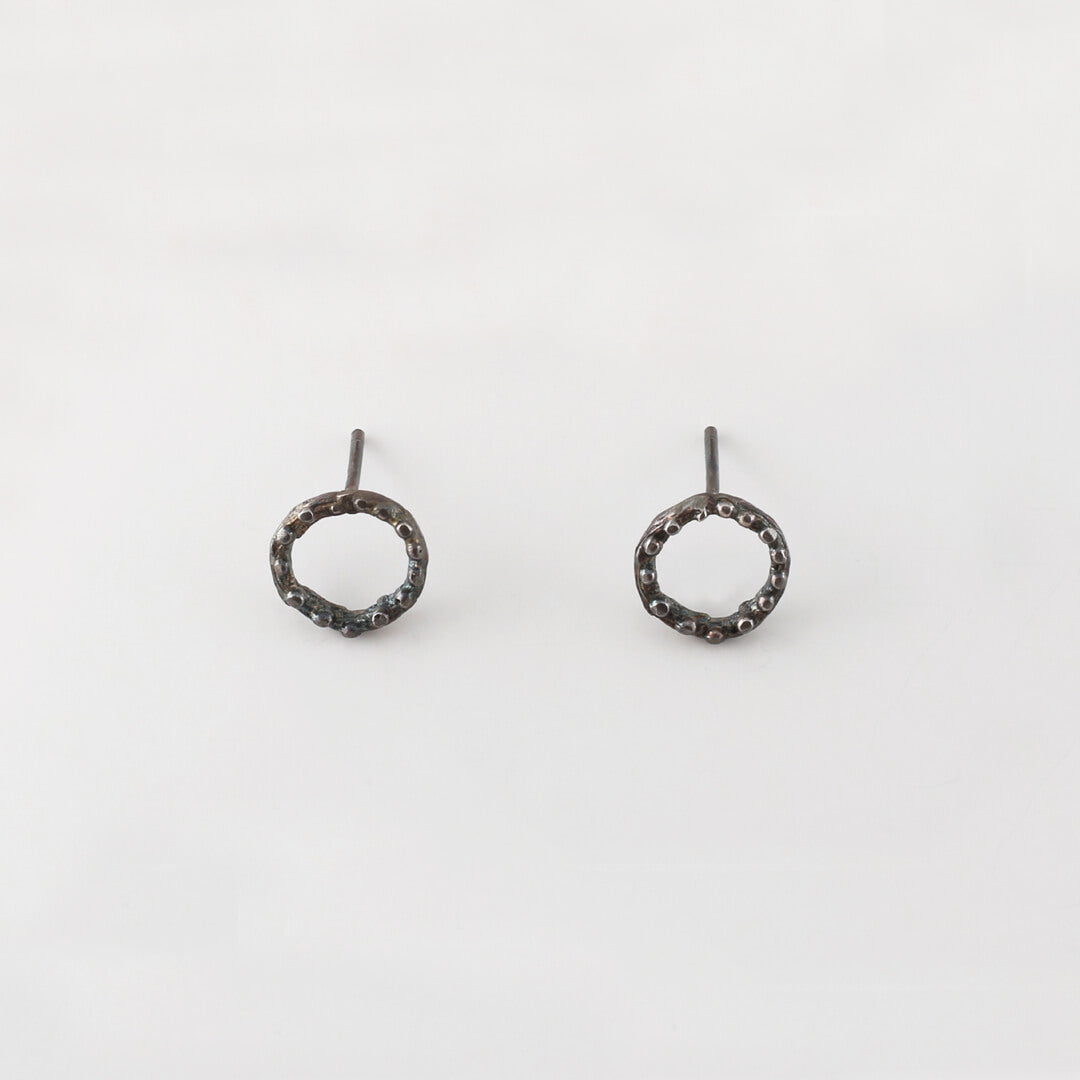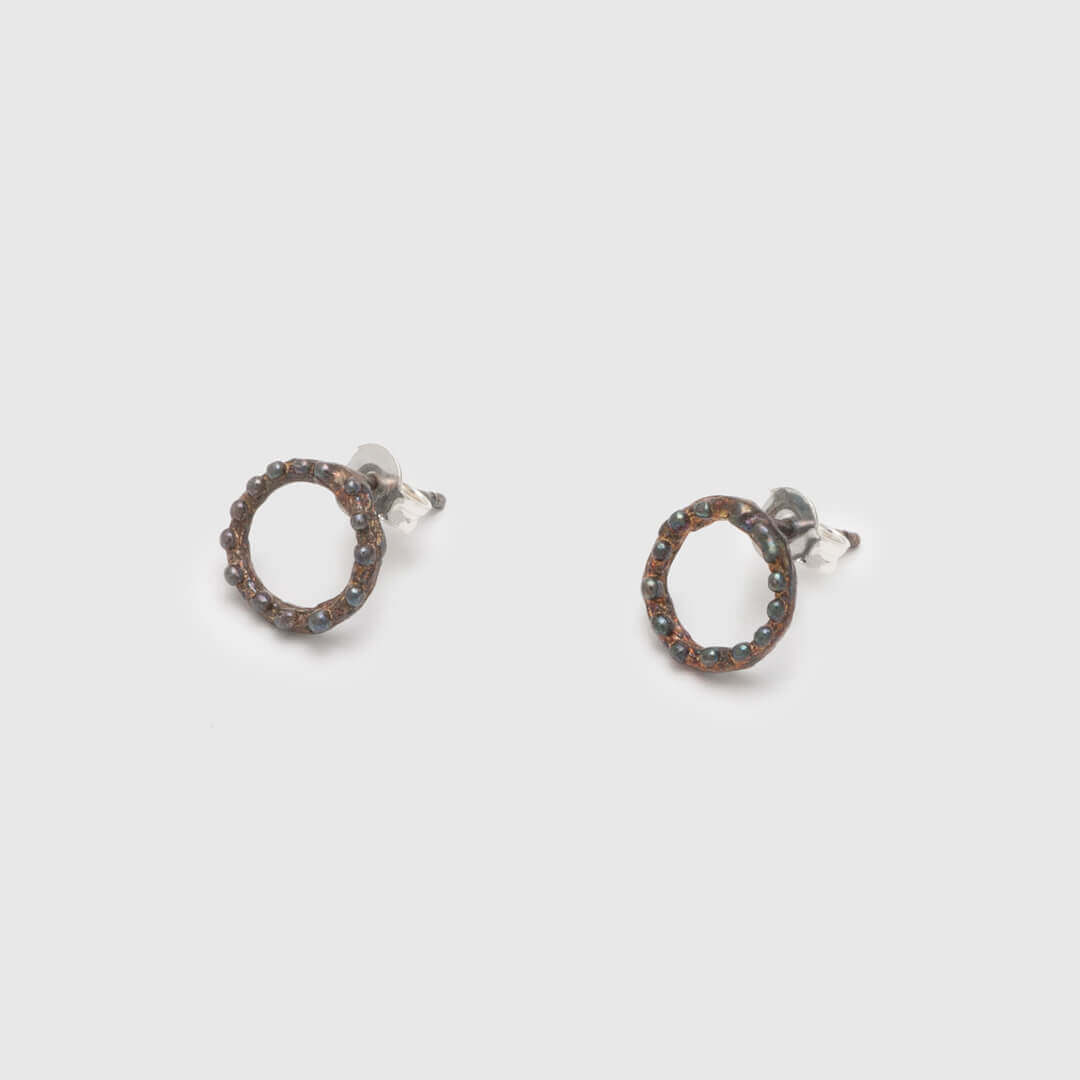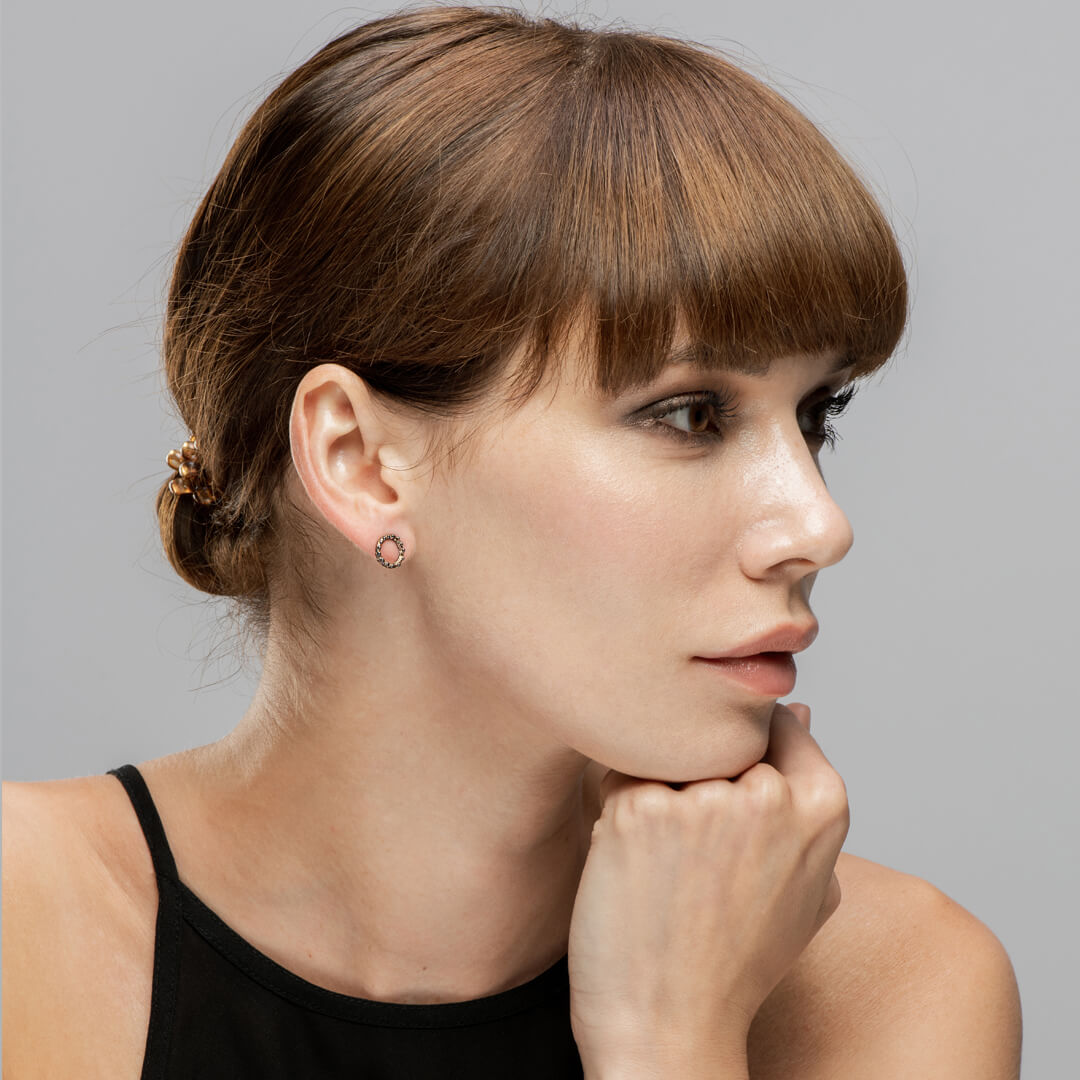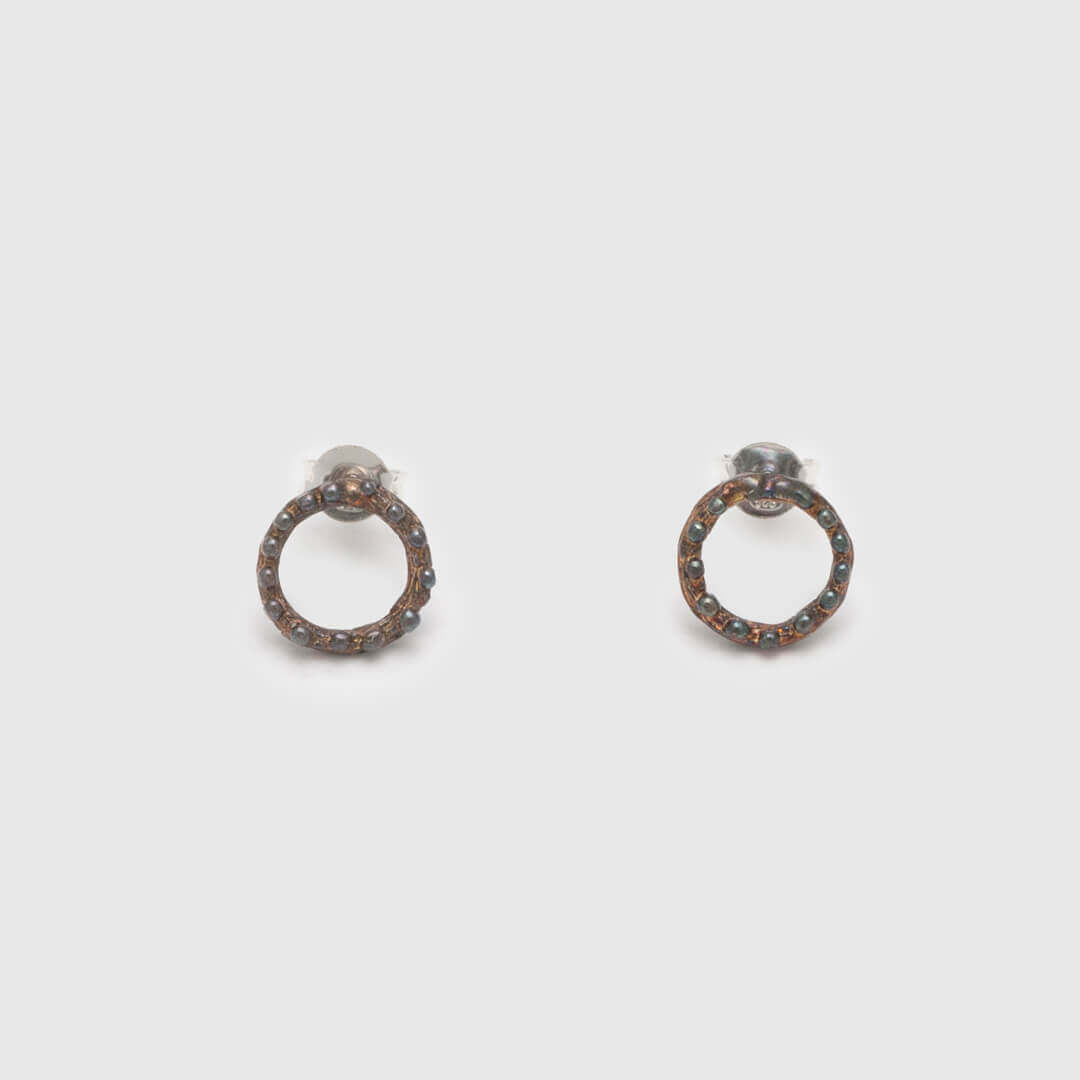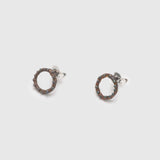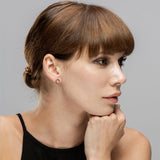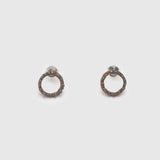 Tiny twig hoops with dewdrops - stud earrings - silver 925 - rainbow patina
Description
Tiny twigs with dewdrops bent and form small hoops. They are a combination of tiny hoop and stud earrings. Cute, sweet and super light they are easily worn every day.  Once you put them on, you will never want to take them off. 
Materials & Dimensions
The earrings are made of silver 925 and is rainbow patina plated. The earring backs are silver ear nuts.
Hoop diameter: about 1 cm
Hoop thickness: about 0.2 cm
Care
Avoid contact with water, perfumes, alcohol and oils. We suggest you to keep the earrings in their box or in your own jewellery box when you are not wearing them. 
---
Tiny twig hoops with dewdrops - stud earrings - silver 925 - rainbow patina