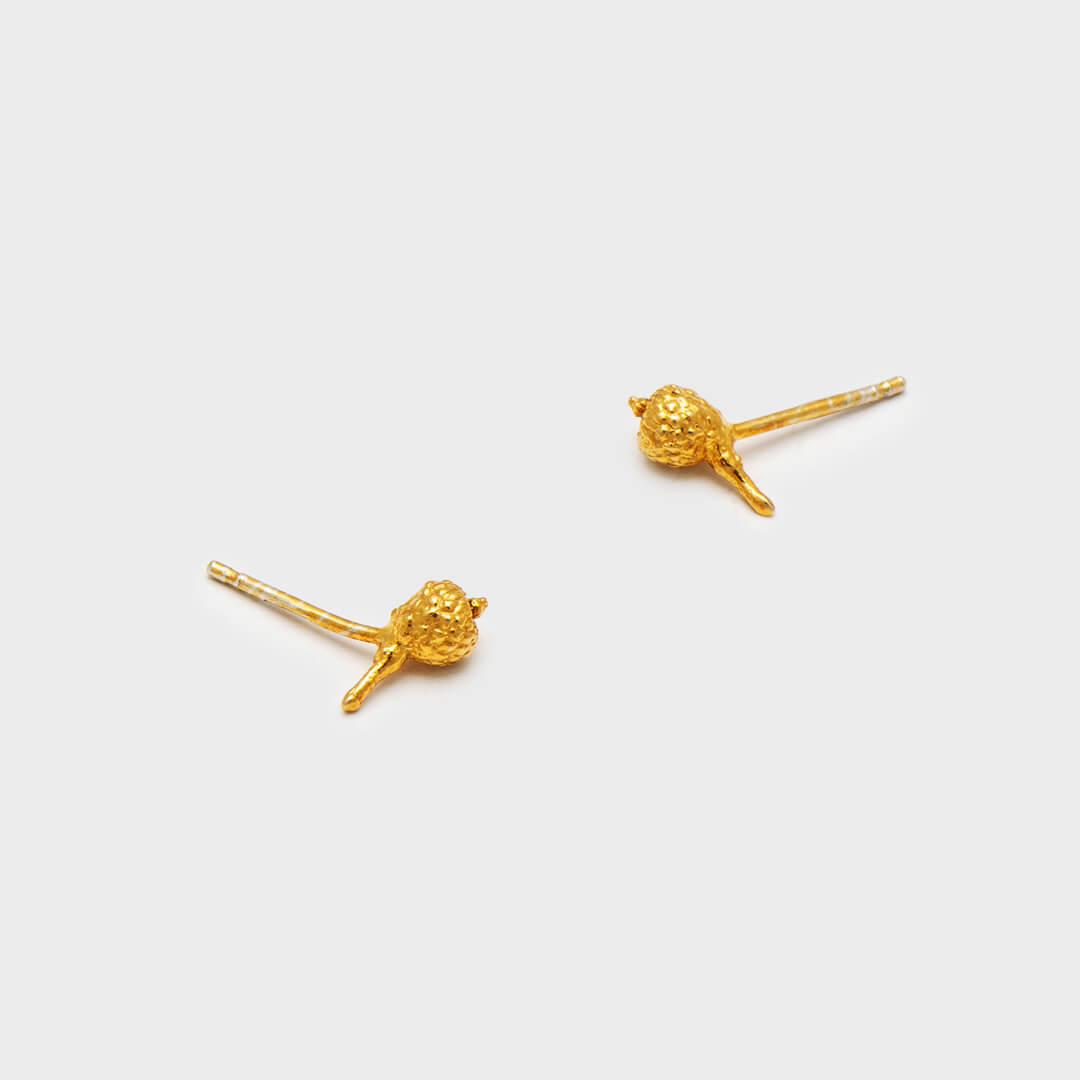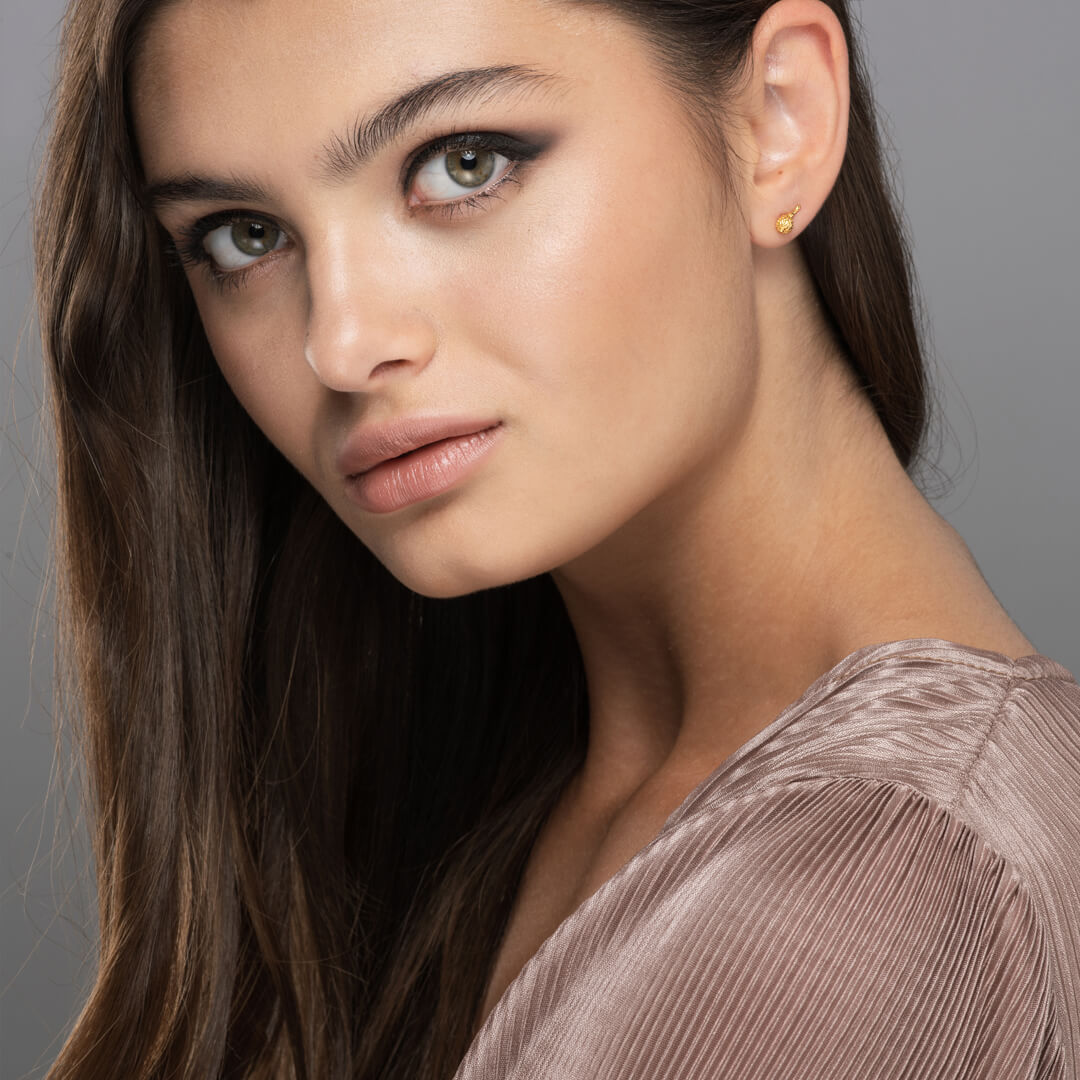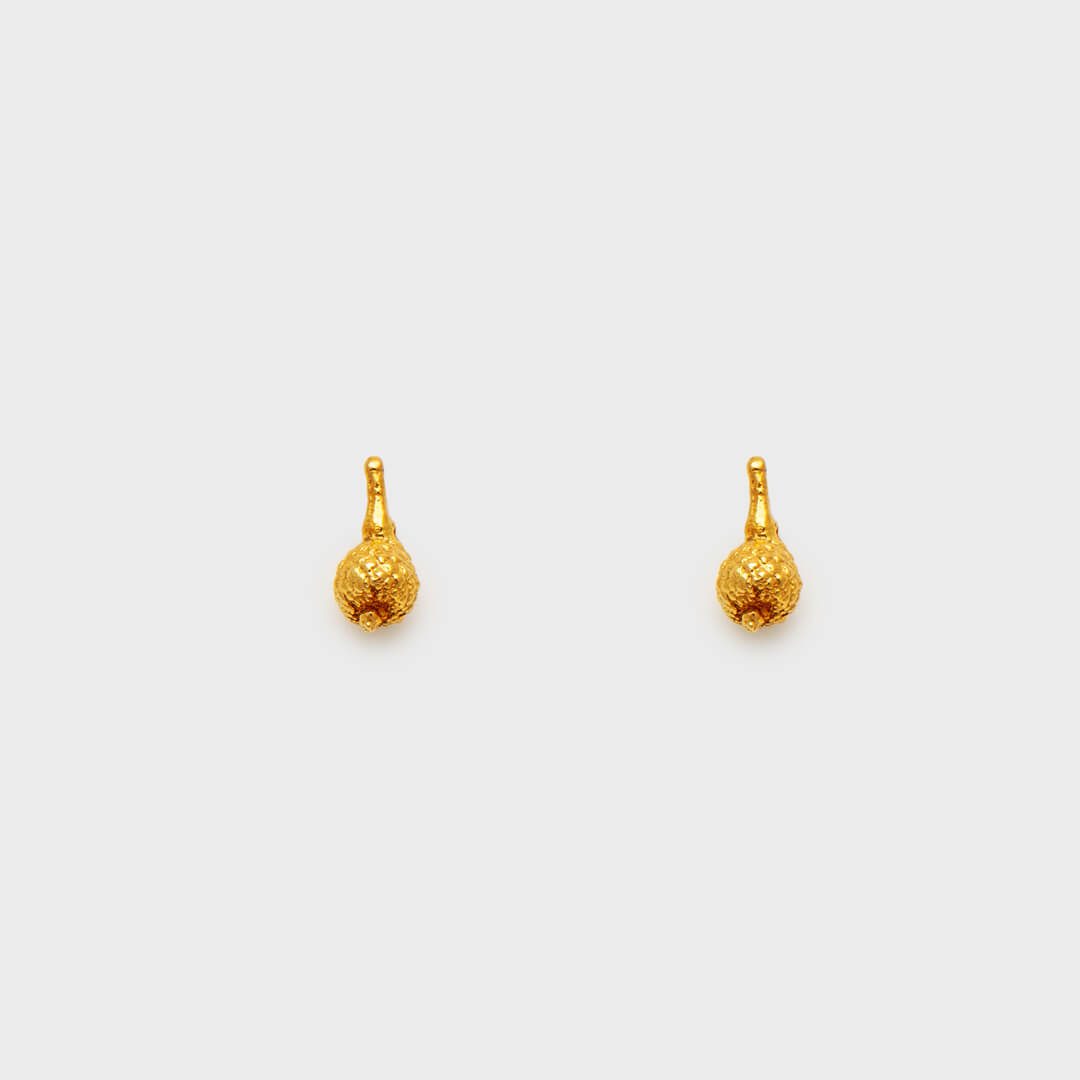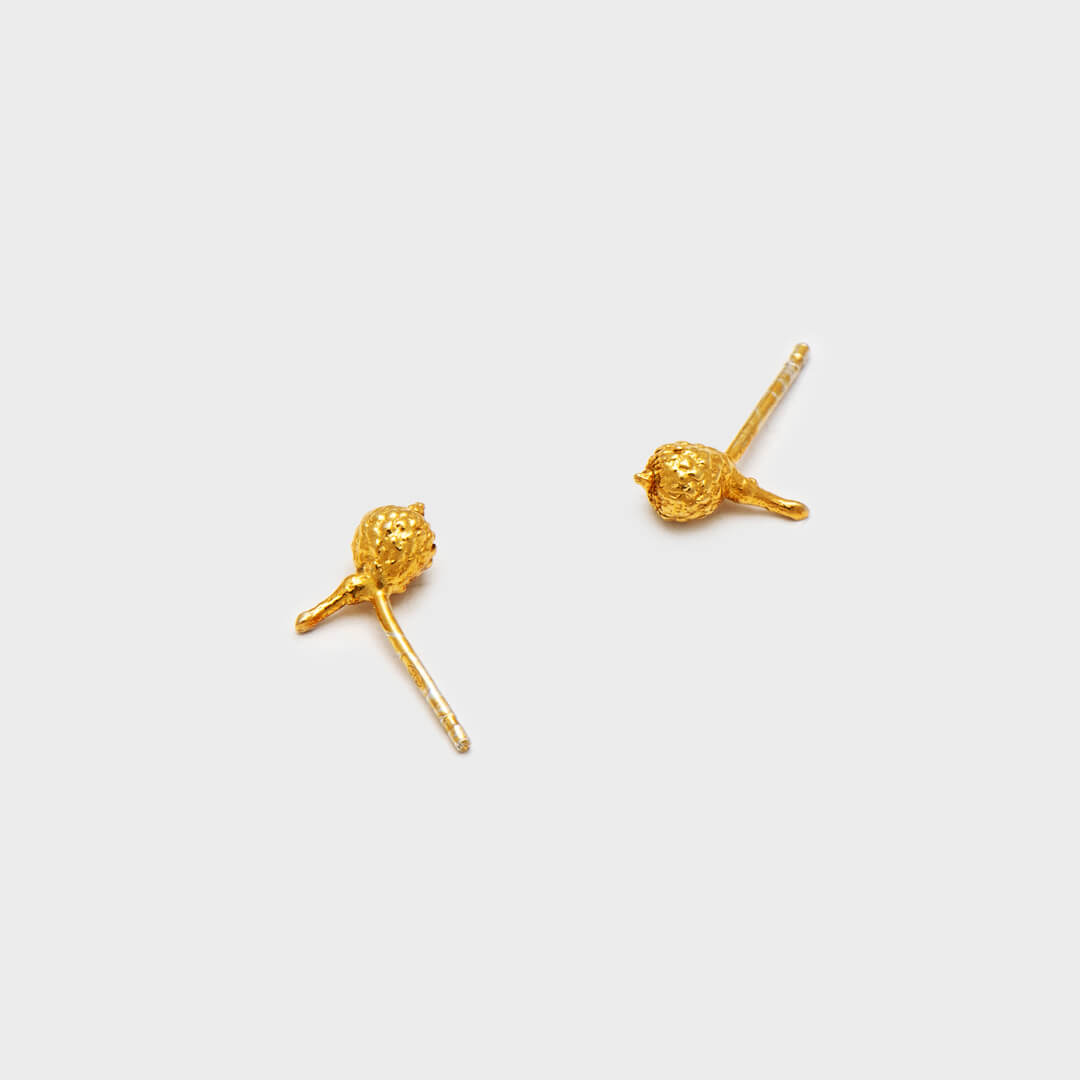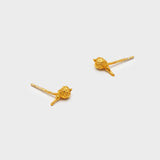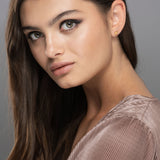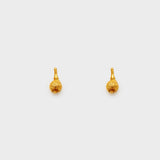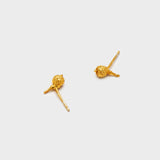 Tiny acorn seed with twig - stud earrings - silver 925 - gold plated
Description
This is a cute, little pair of stud earrings by the Forestland collection. The seed is full and its twig is slightly bowed on the edge.
Forestland is a winter jewellery collection that depicts elements of the nature in a detailed and sensitive way. It is mainly focused on the seeds of the forest. Several acorn versions and other seeds of different shapes and sizes become stud earrings that are wearable day and night! Choose the pair of stud earrings that matches your style and create festive looks in a very natural way. Though the collection is mostly winter, the stud earrings can be worn throughout the year.
Materials & Dimensions
The earrings are made of silver 925 and are 24K gold plated. The earring backs are silver ear nuts. 
Earring length: about 1.2 cm
Seed thickness: about 0.45 cm
Care
Avoid contact with water, perfumes, alcohol and oils. We suggest you to keep the earrings in their box or in your own jewellery box when you are not wearing them. 
---
Tiny acorn seed with twig - stud earrings - silver 925 - gold plated