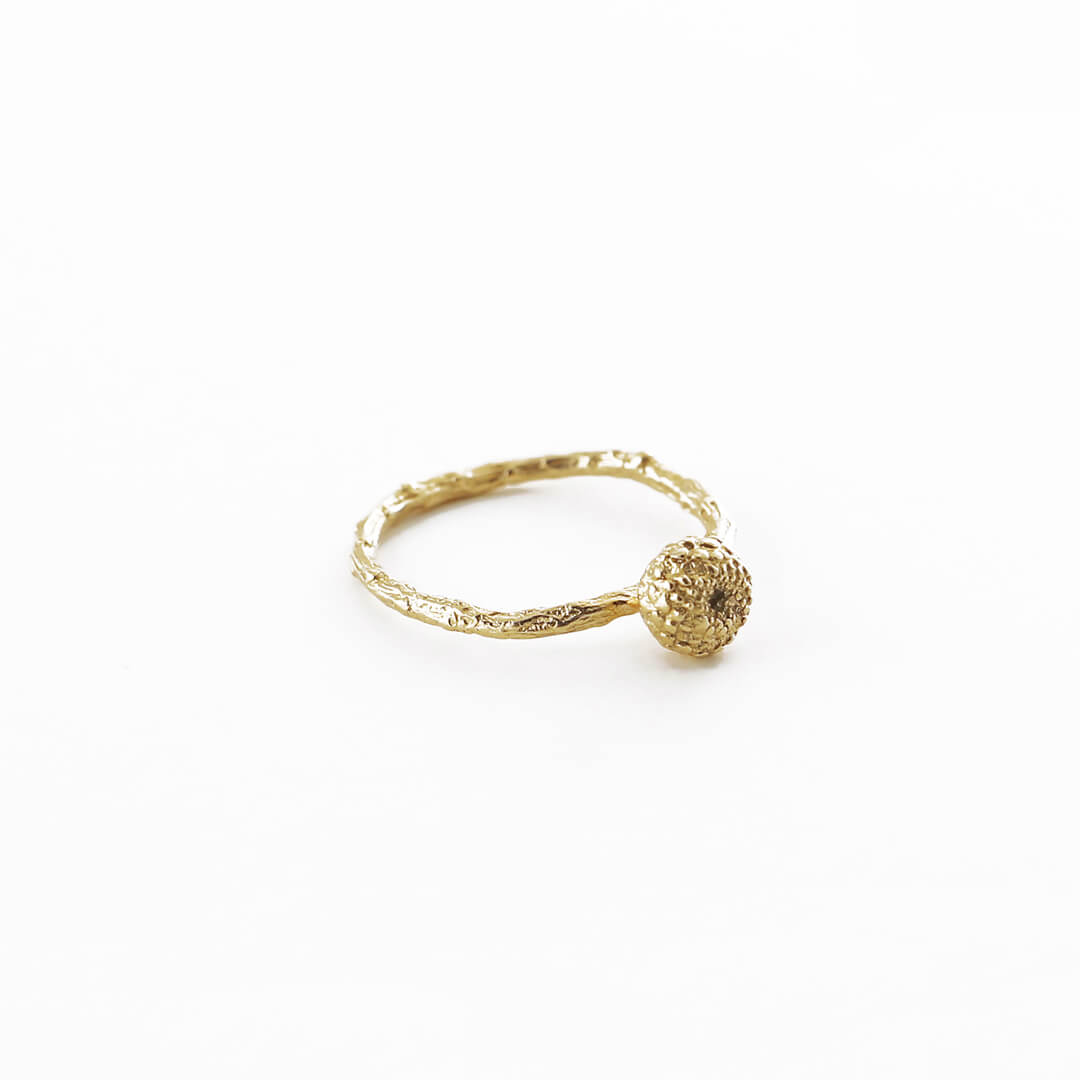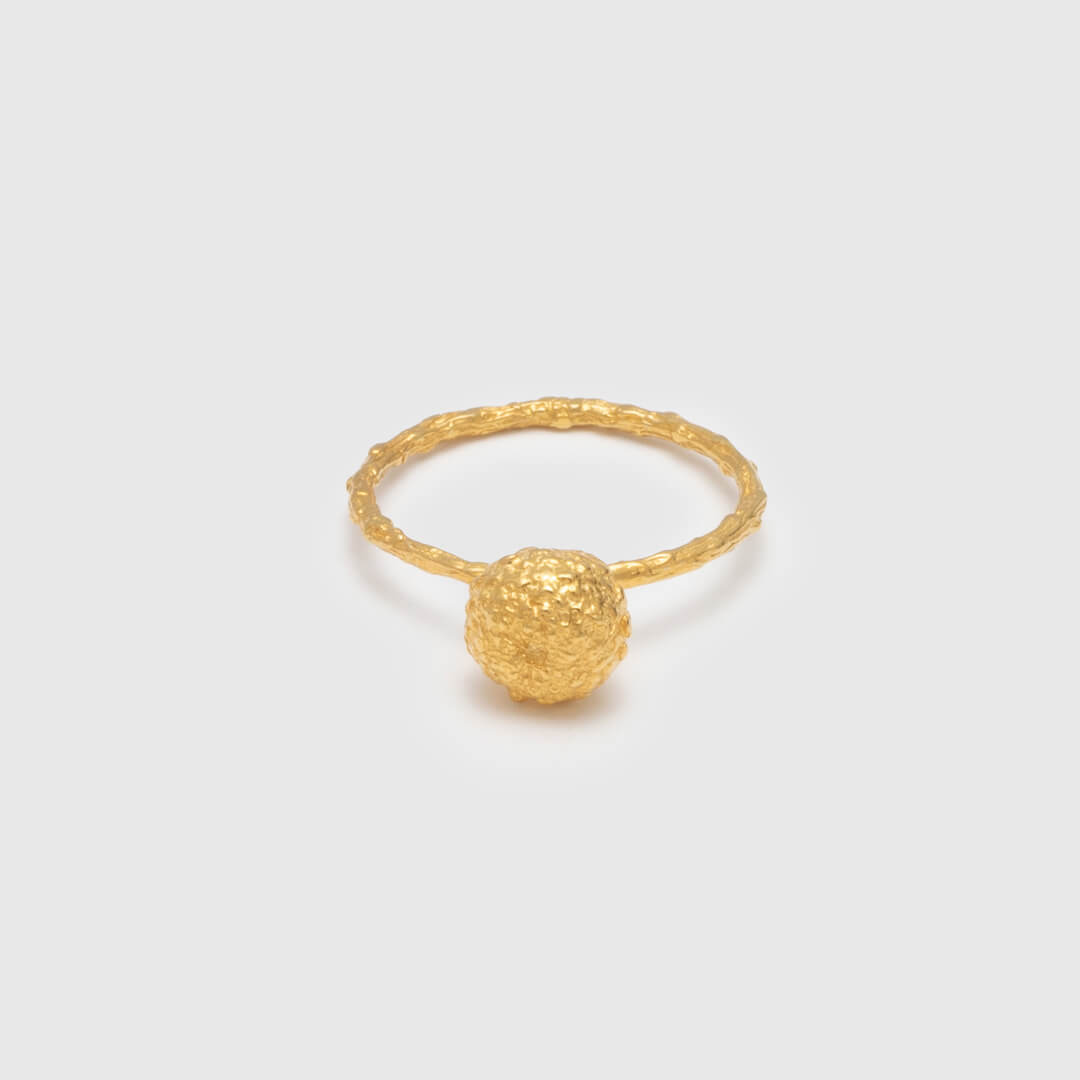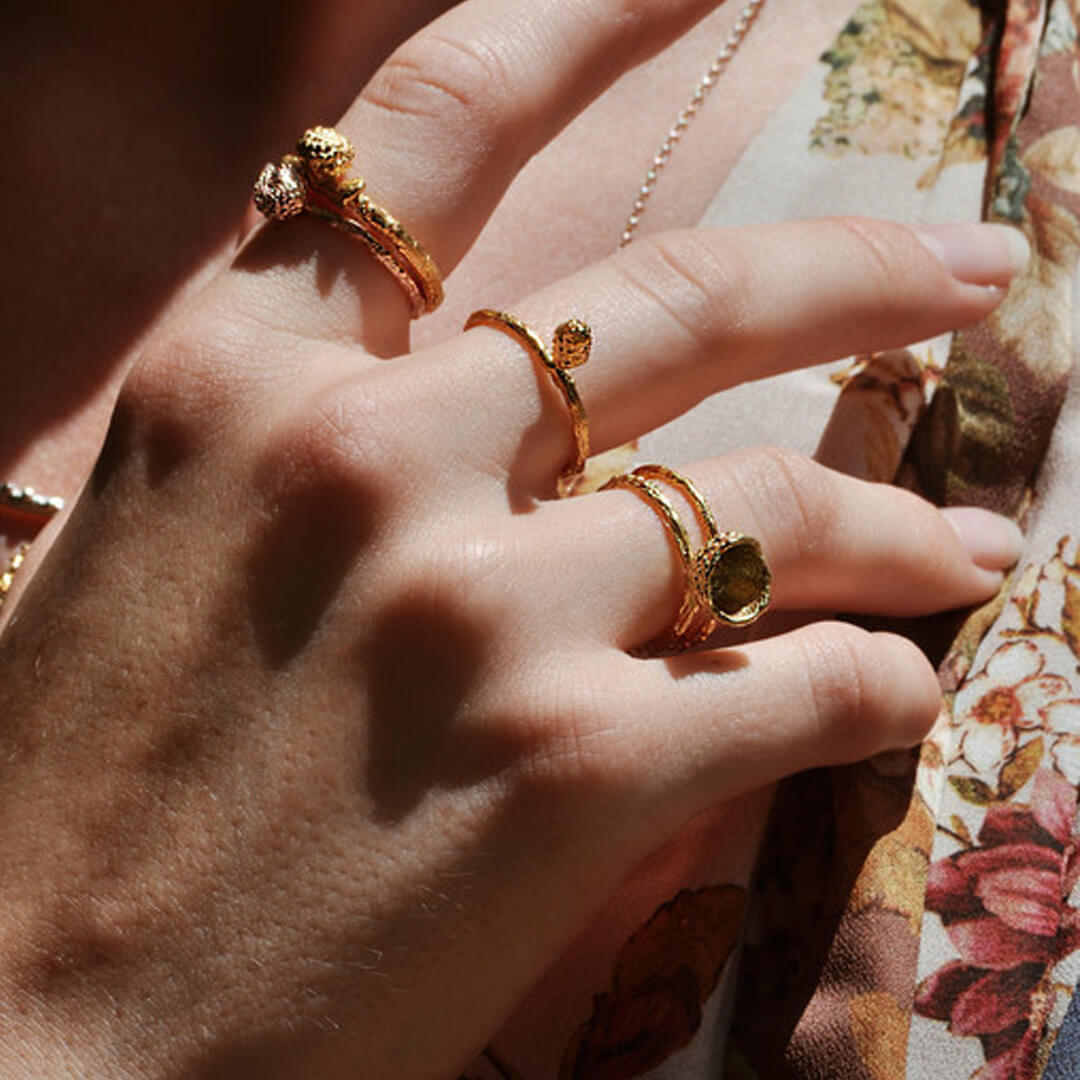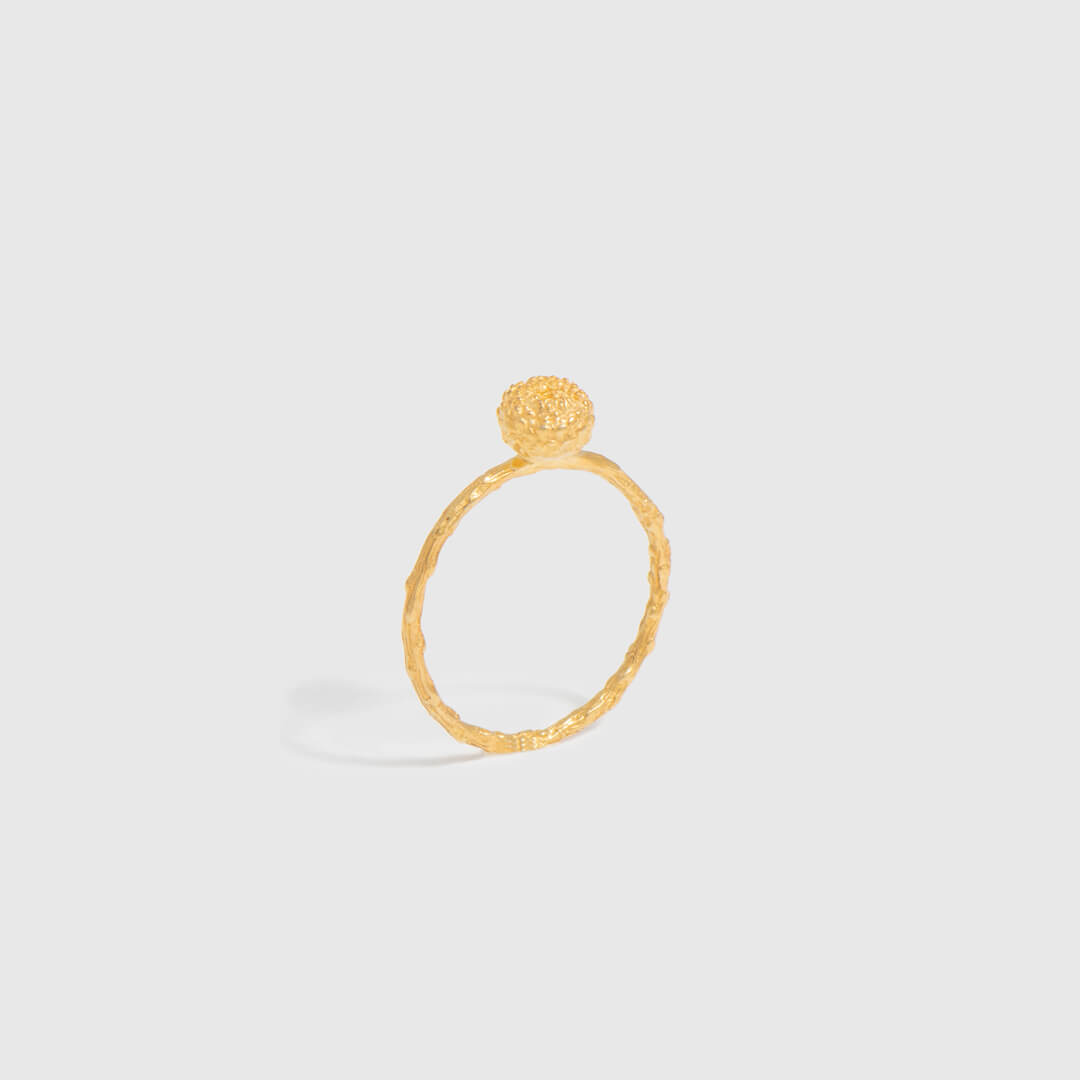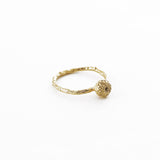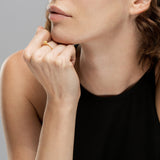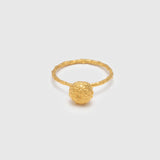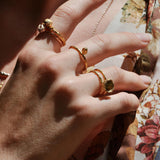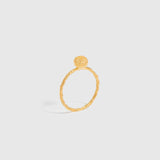 Small round seed of the forest - ring - silver 925 - gold plated
Description
Ring with a thin twig and a small round seed.  The main feature of this design is the asymmetrical shape. The innovative jewellery collection Forestland is the ultimate trend for the upcoming winter. They radiate coziness, comfort and originality. Choose the size and the plate that inspires you. Each one narrates a different story!
Materials & Dimensions
The ring is made of silver 925 and is 24K gold plated.
Ring size: Find your ring size here
Seed diameter: about 0.6 cm
Seedheight: about 0.4 cm
Twigband thickness: about 0.5 cm
Care
Avoid contact with water, perfumes, alcohol and oils. We suggest you to keep the ring in its box or in your own jewellery box when you are not wearing it.
---
Small round seed of the forest - ring - silver 925 - gold plated