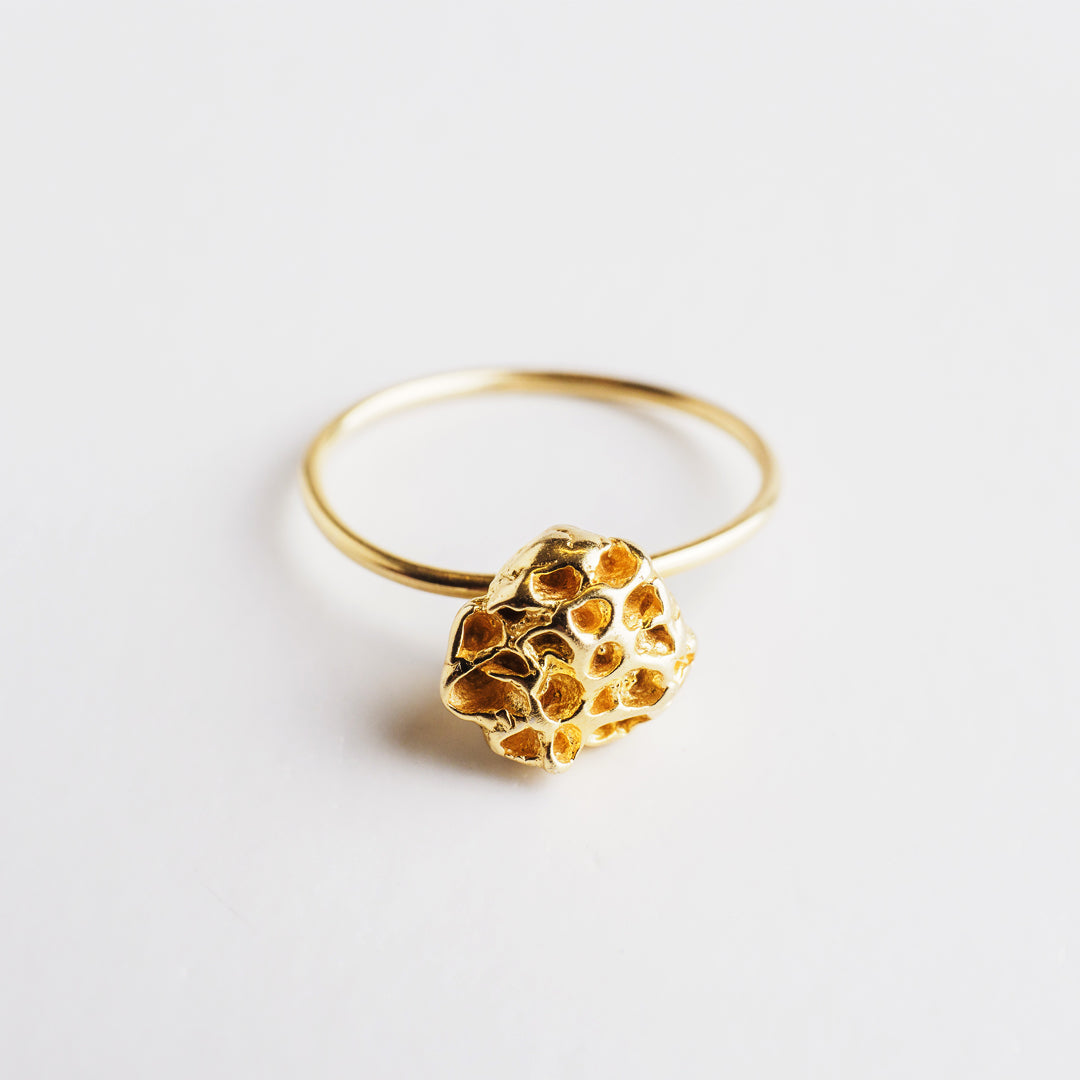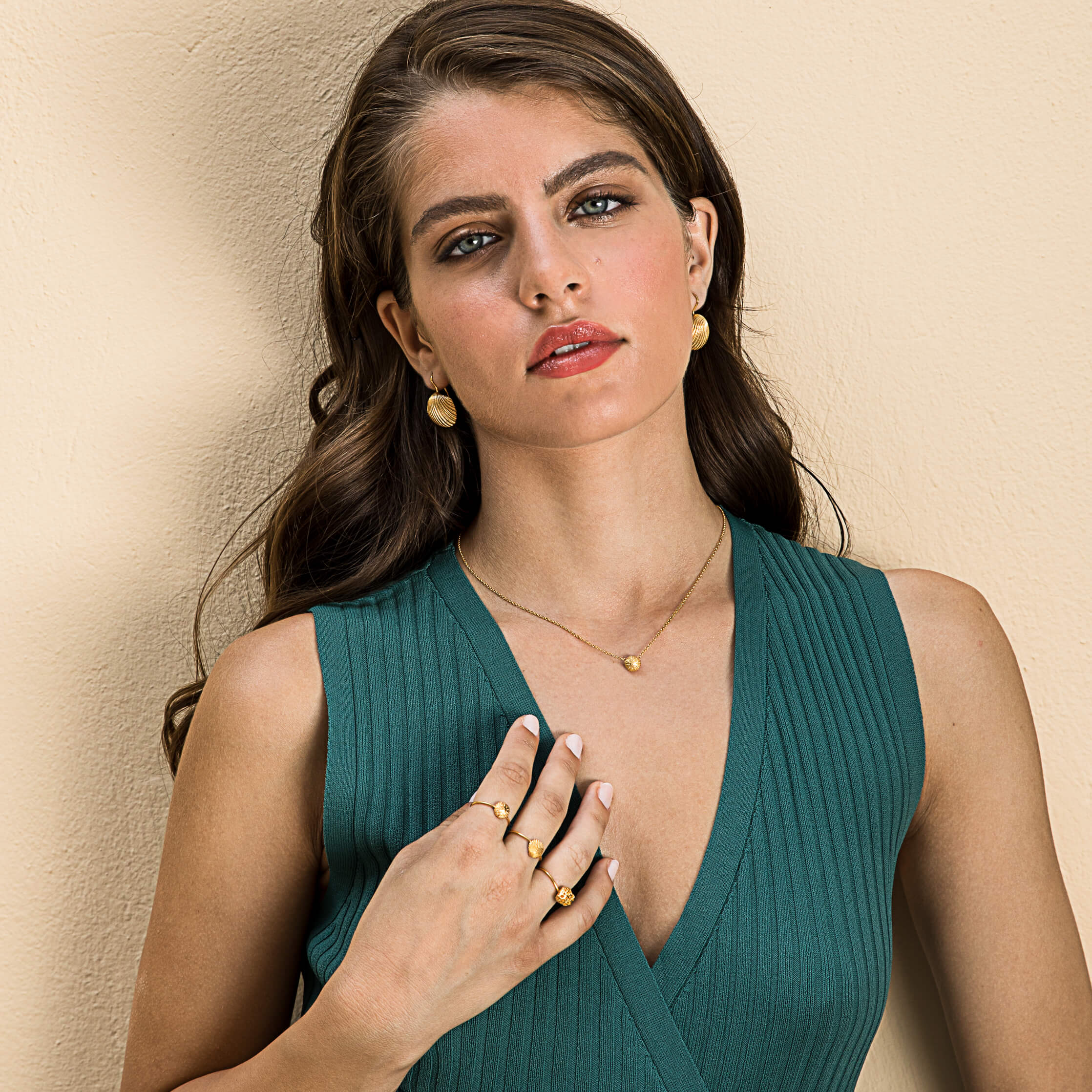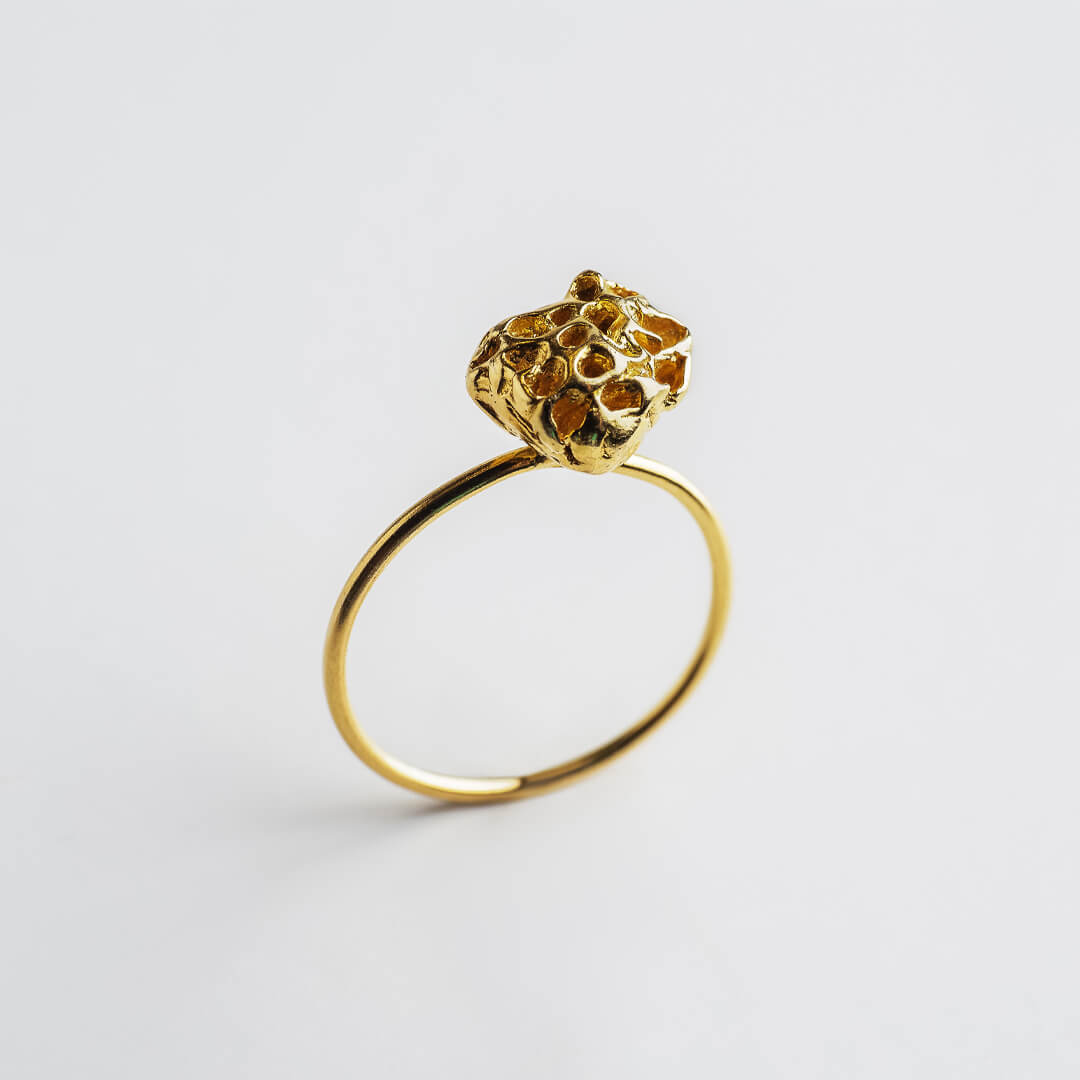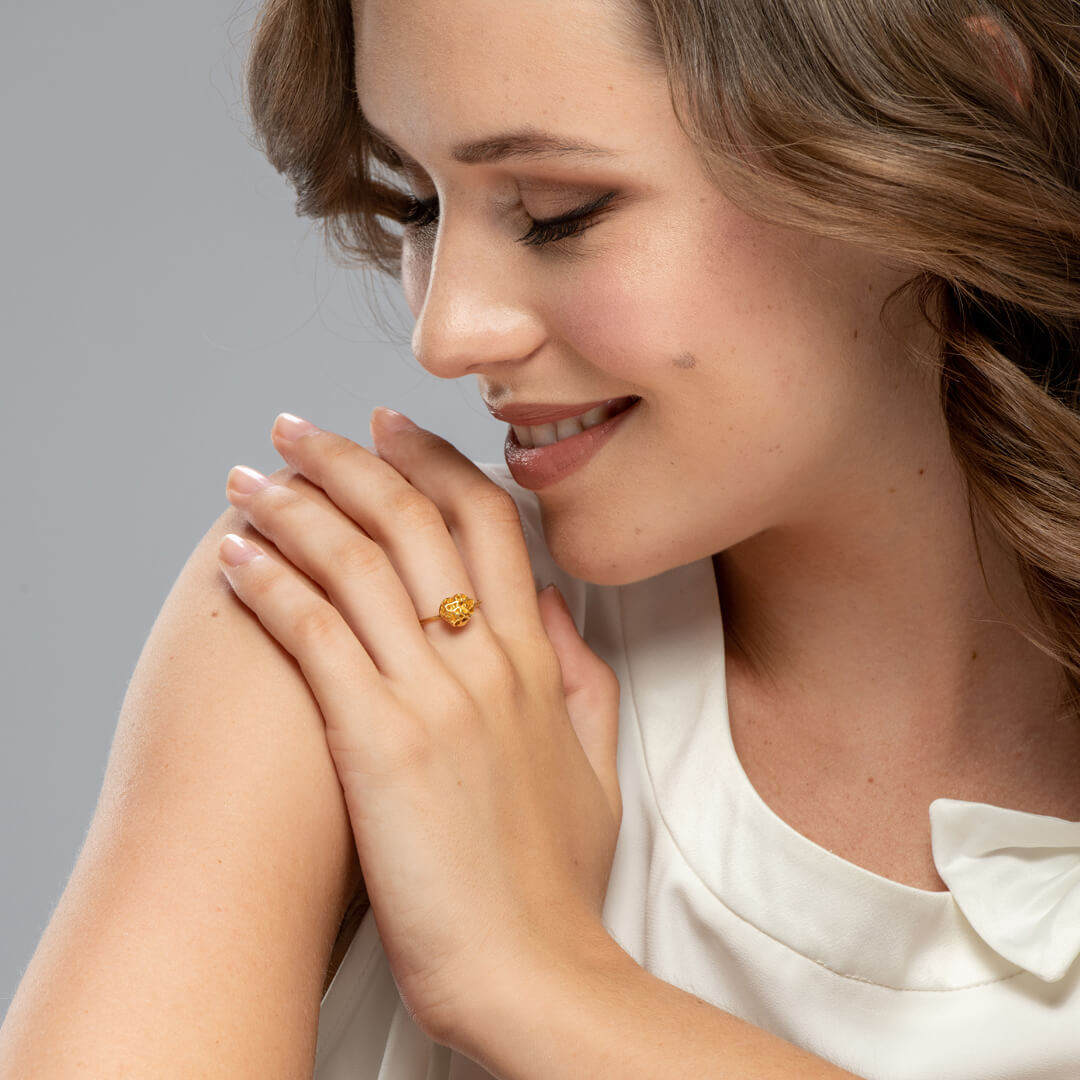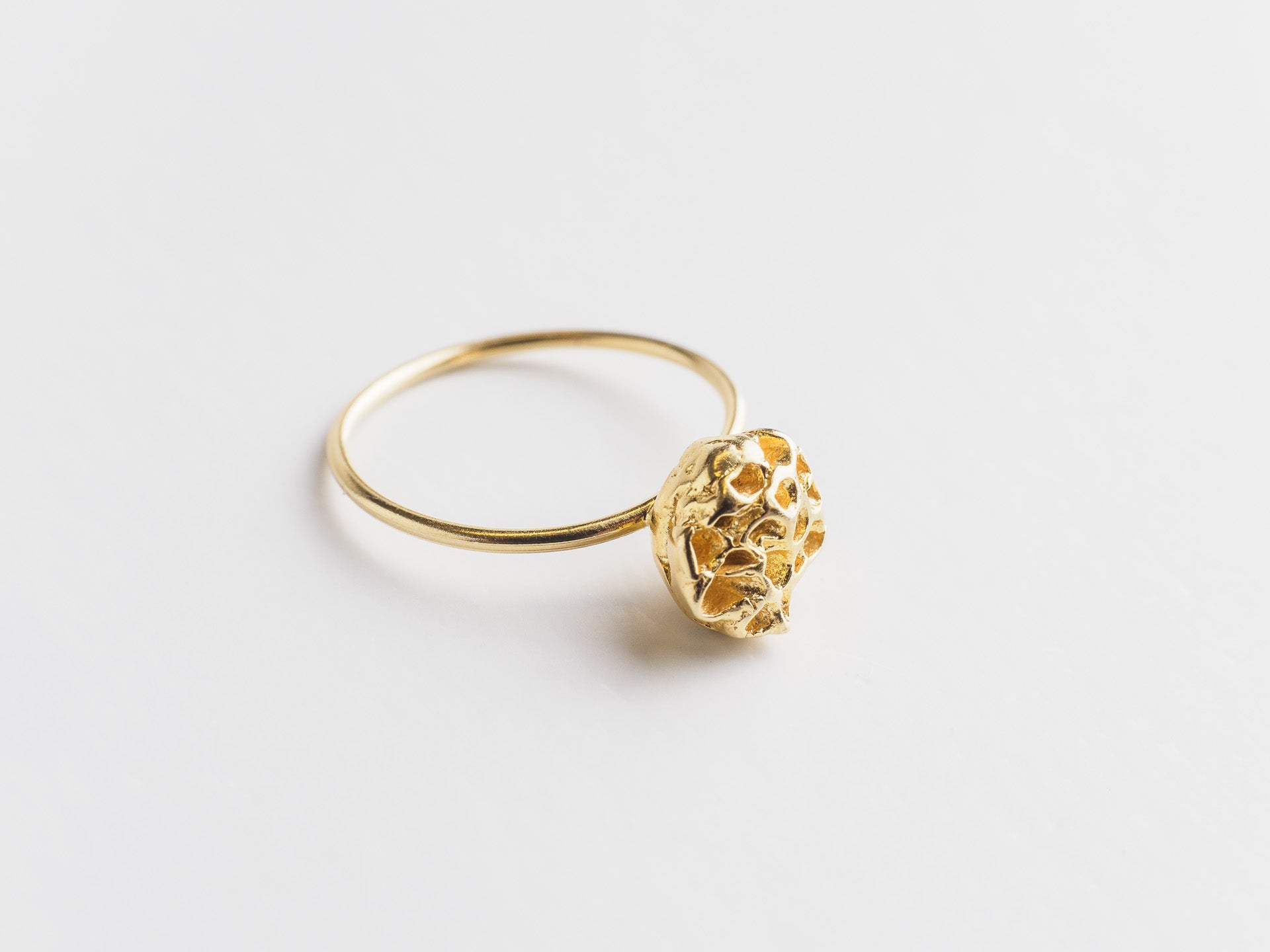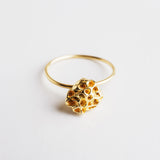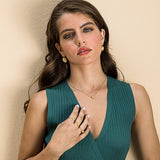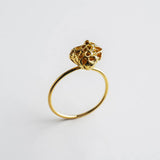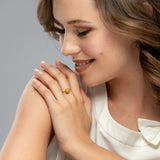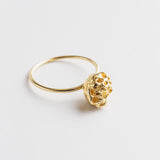 Coral - ring - silver 925 - gold plated
Description
The birth of the corals comes from the antiquity, when Perseus, according to the myth took away the head of the mermaid Medusa, that turned to stone everyone who looked her at the eyes! Her head fell off the sea and her blood all the plants there turned into stone!
The coral or daughter of the sea is a precious stone. It is considered to bring luck, happiness and protect the sailors from the stormy sea
This ring is an exact copy of the coral, that was found in the Greek sea and is ready to adorn your finger and offer you its magic touch!
Materials & Dimensions
Gold plated ring made of silver 925. 
Ring size: Find your ring size here
Coral dimensions: maximum length about 1 cm & maximum height about 0.6 cm
Care
Avoid contact with water, perfumes, alcohol and oils. We suggest you to keep the ring in its box or in your own jewellery box when you are not wearing it. 
---
Coral - ring - silver 925 - gold plated