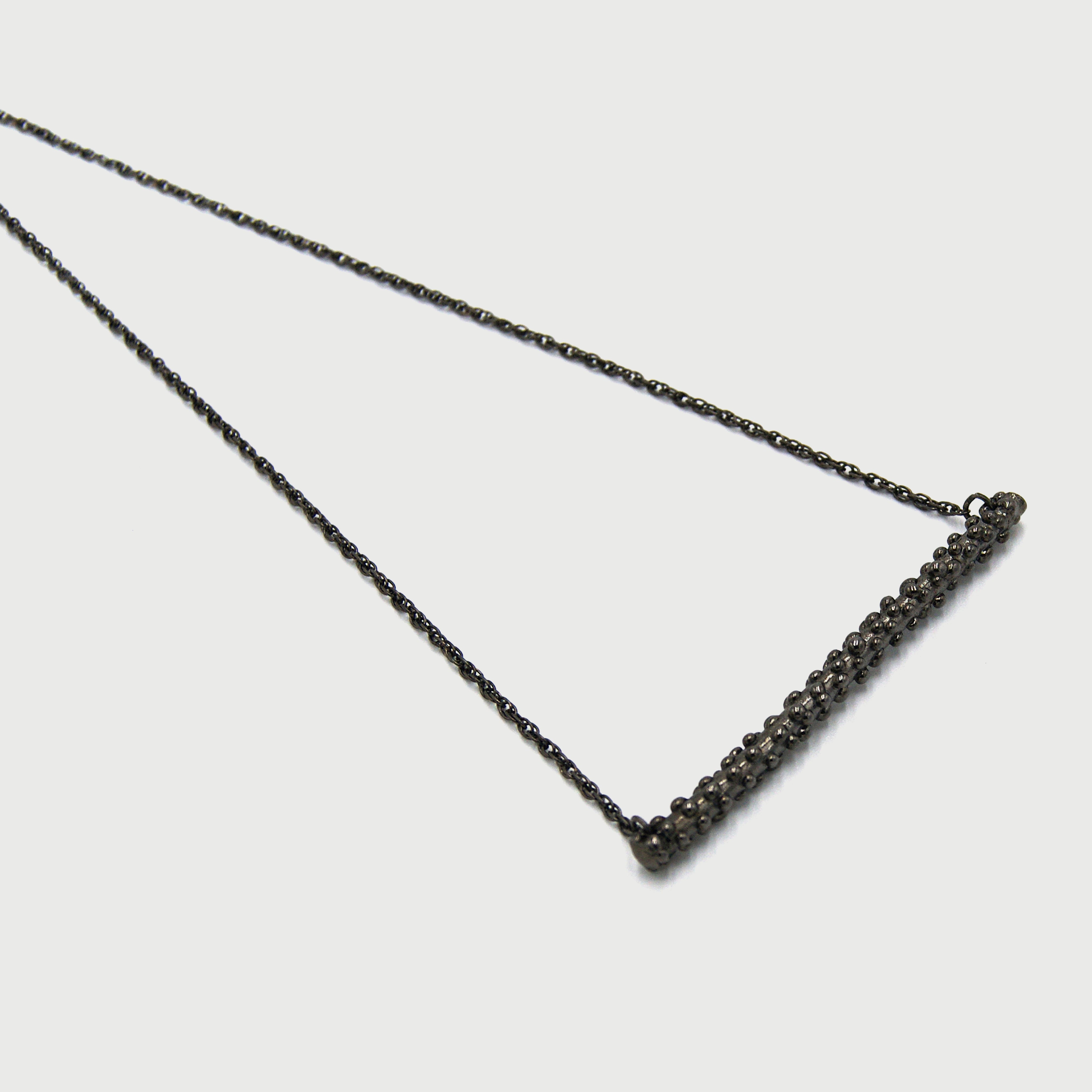 Long line | full bubbles - necklace - brass - dark rhodium
SKU:

NDB05D.20
€30,00
Regular price
€60,00
Description
The full bubbles version of the long line necklace is the ultimate choice for the romantic ones. The bubbles cover the whole surface of the charm, making this unique necklace a piece of statement jewellery. Choose a different hue for the chain and surprise everybody at your night out!
Materials & Dimensions 
The bubble pendant made of bronze plated in dark rhodium. Chain is available in the same plate.
Necklace total length: about 42.5 cm
Extension length: about 2-4 cm
Bubble charm length: about 7.3 cm
Bubble charm thickness: about 0.4 cm
Care
Avoid contact with water, perfumes, alcohol and oils. We suggest you to keep the necklace in its box or in your own jewellery box when you are not wearing it. 
---
Long line | full bubbles - necklace - brass - dark rhodium
€30,00
Regular price
€60,00