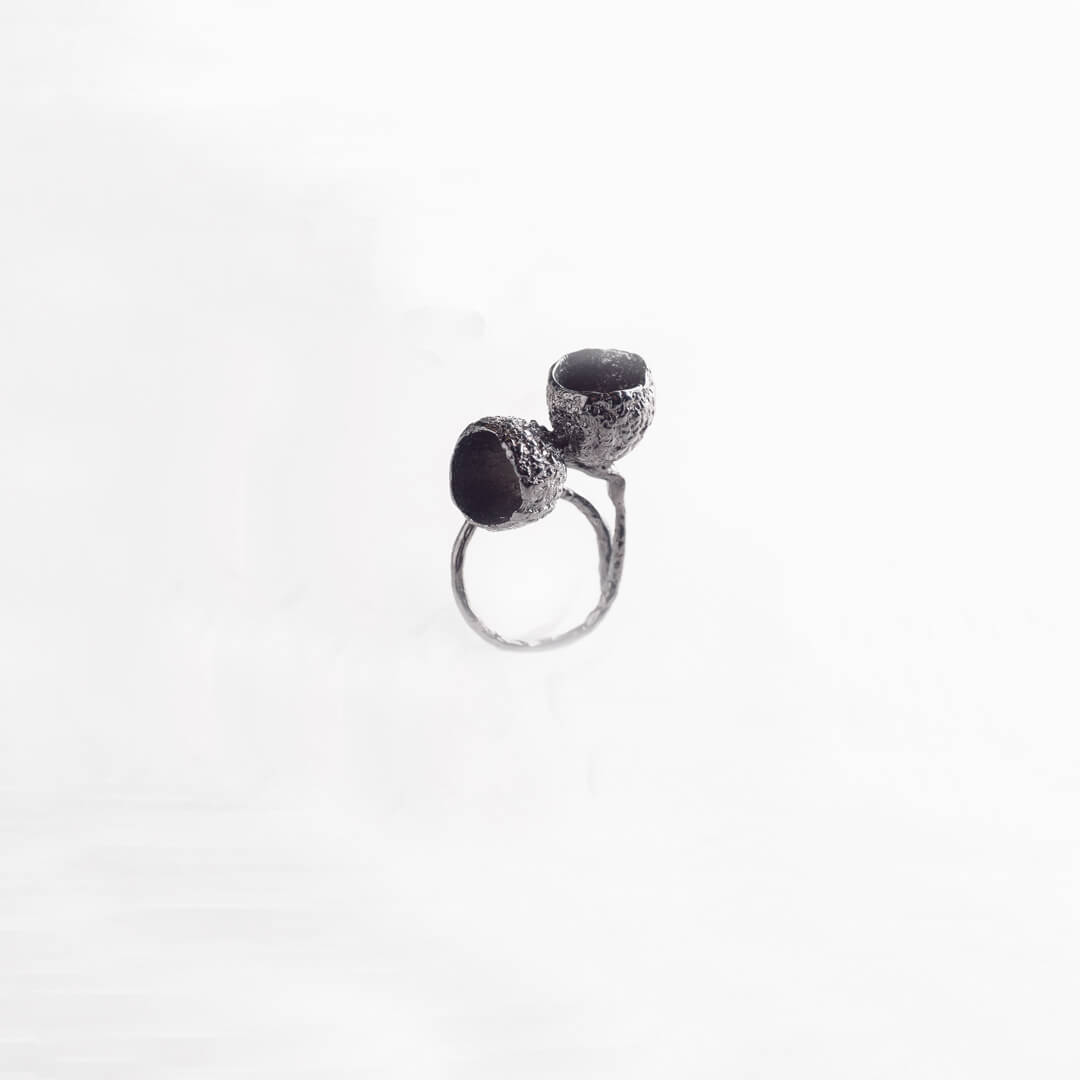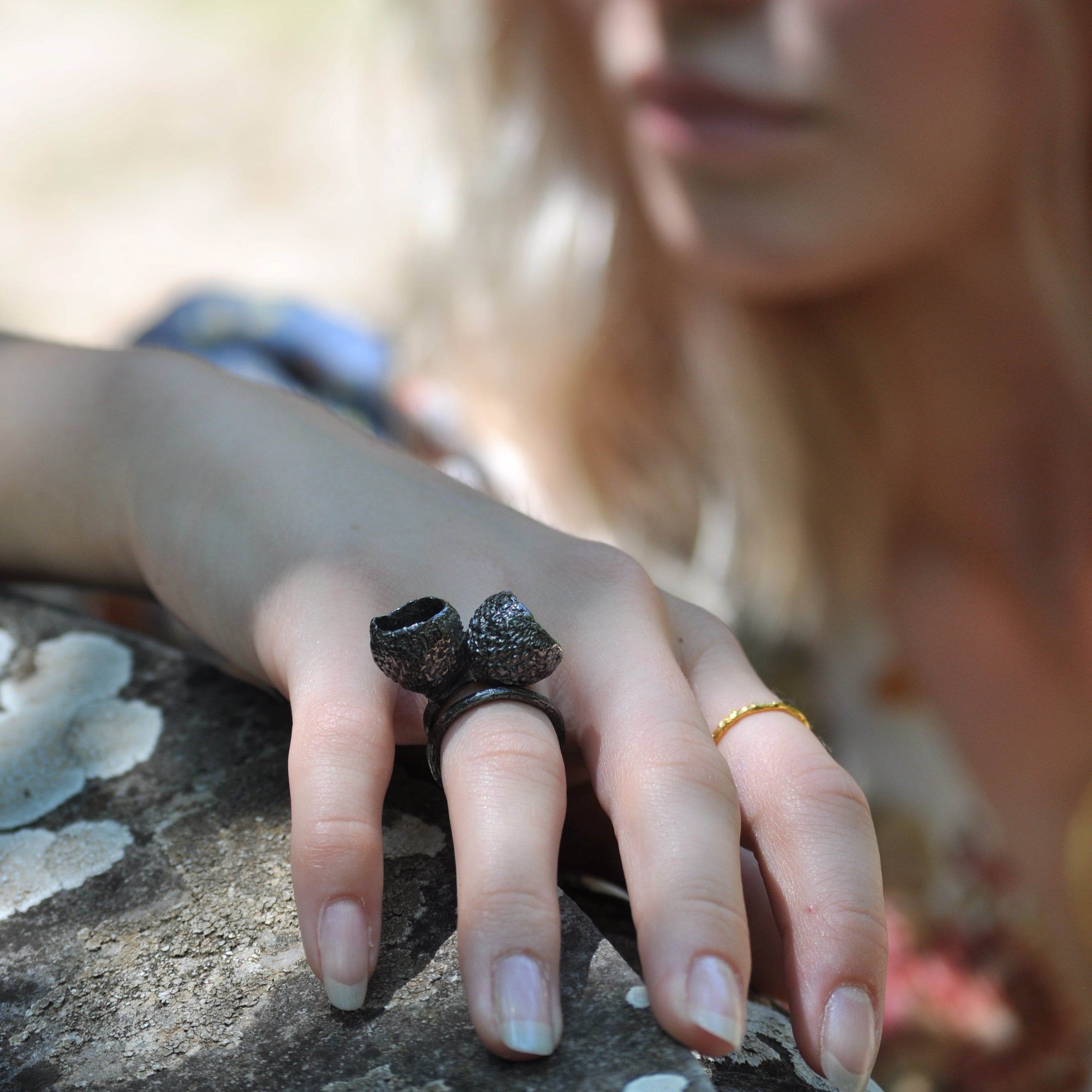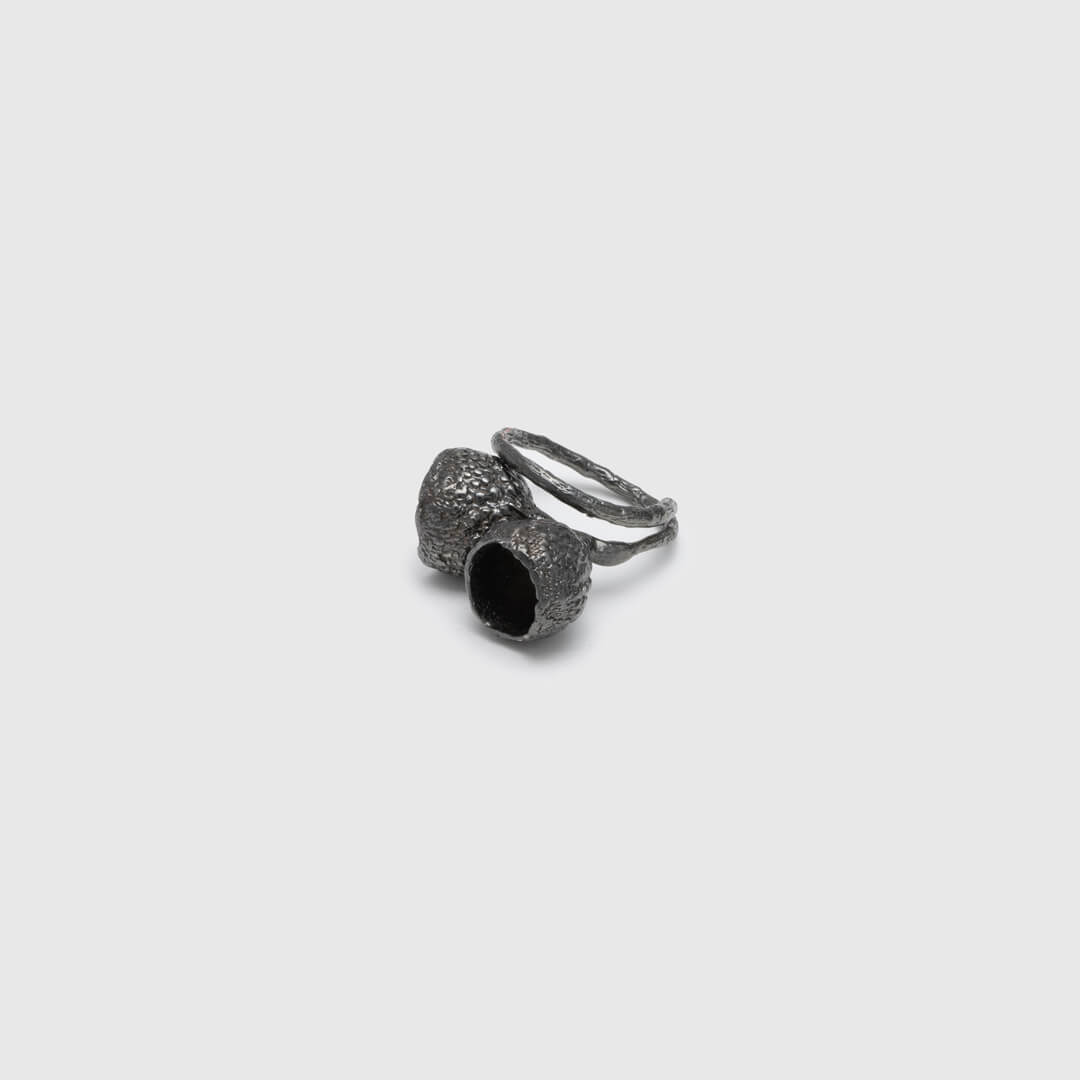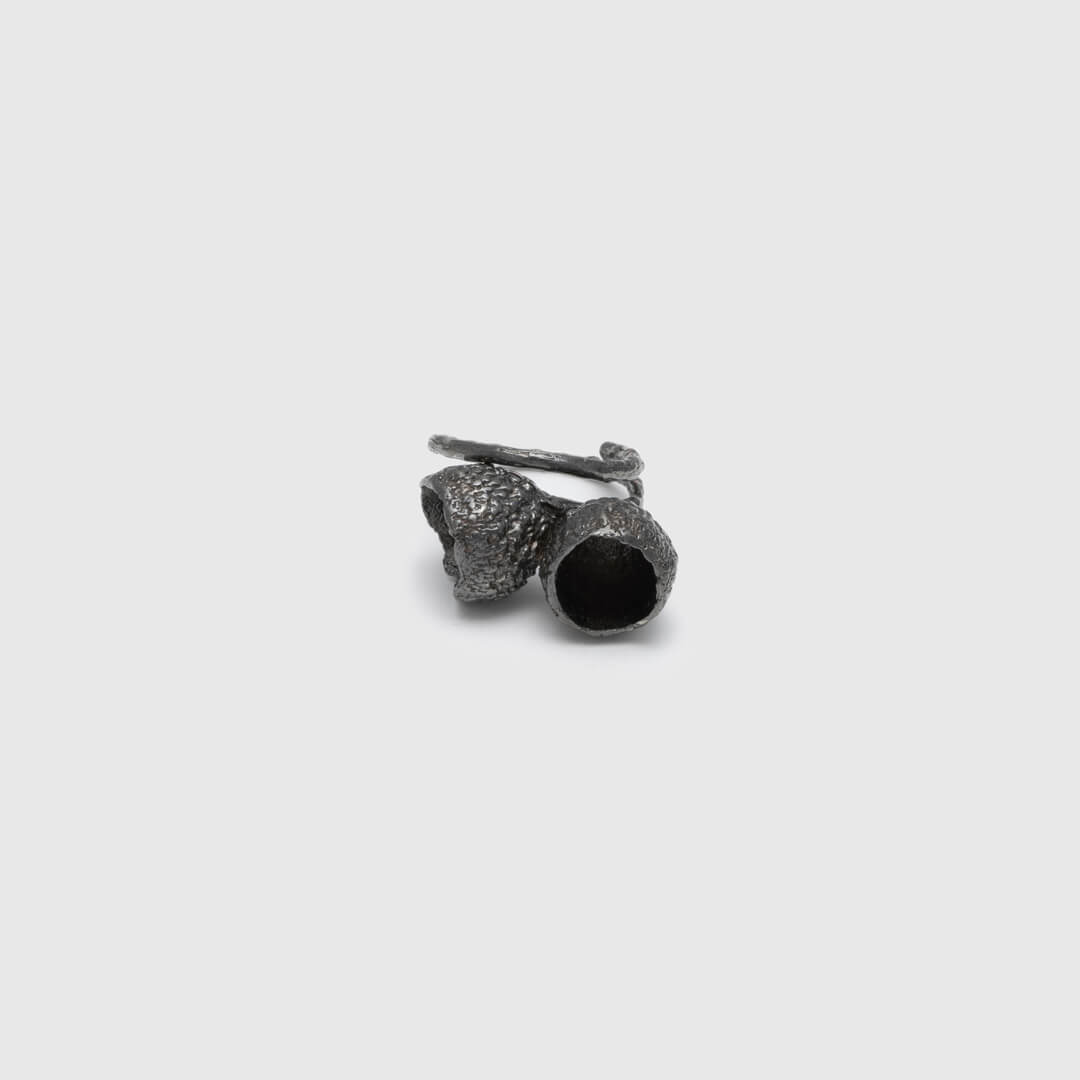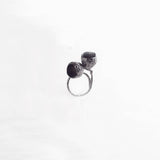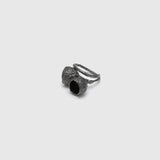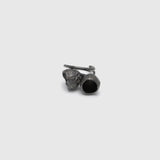 Two classic acorns - adjustable ring - dark rhodium plated
Description
The elegant branch from the Forestland jewellery collection is wrapped around your finger and ends in two classic acorns, creating a statement ring that radiates romance and a fairy tale atmosphere.  It is ideal for a night out or a special occasion. This is a unique piece of jewellery that every woman should have.
Materials & Dimensions
The ring is made of bronze and is  dark rhodium plated.
Ring size: adjustable
Acorn maximum height: about 2 cm
Acorn maximum diameter: about 1.2 cm
Acorns length: about 3 cm
Branch thickness: about 0.19 cm
Care
Avoid contact with water, perfumes, alcohol and oils. We suggest you to keep the ring in its box or in your own jewellery box when you are not wearing it. 
---
Two classic acorns - adjustable ring - dark rhodium plated