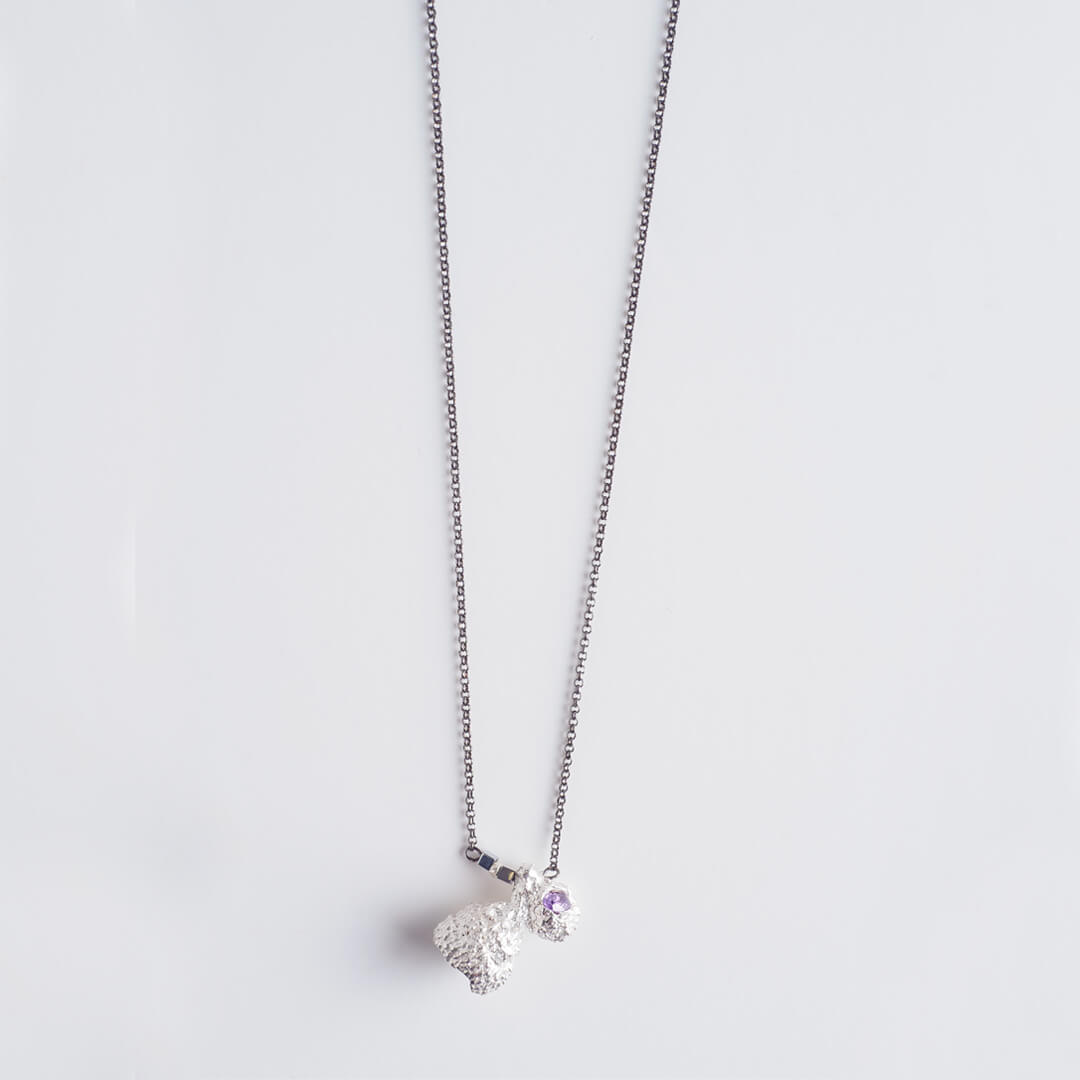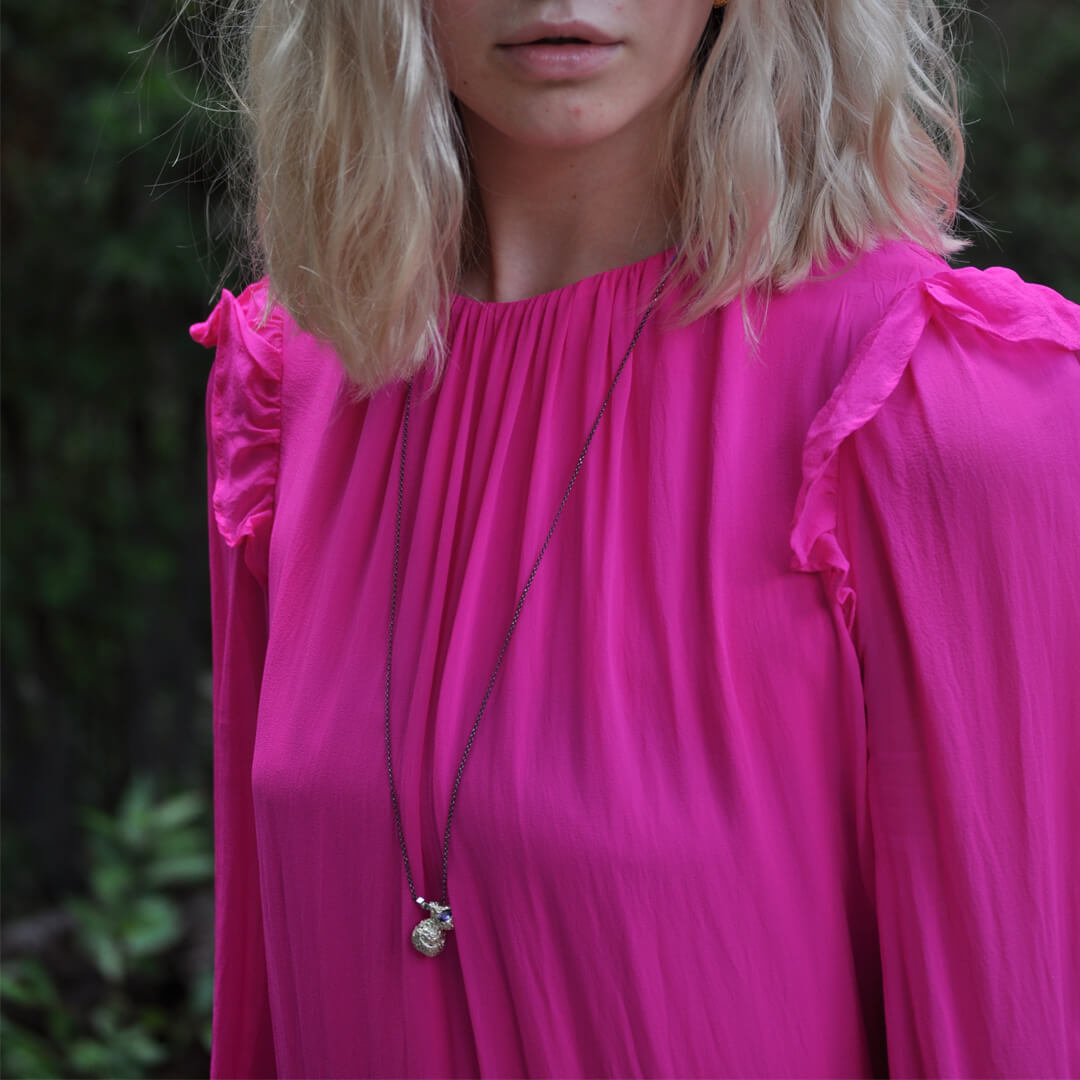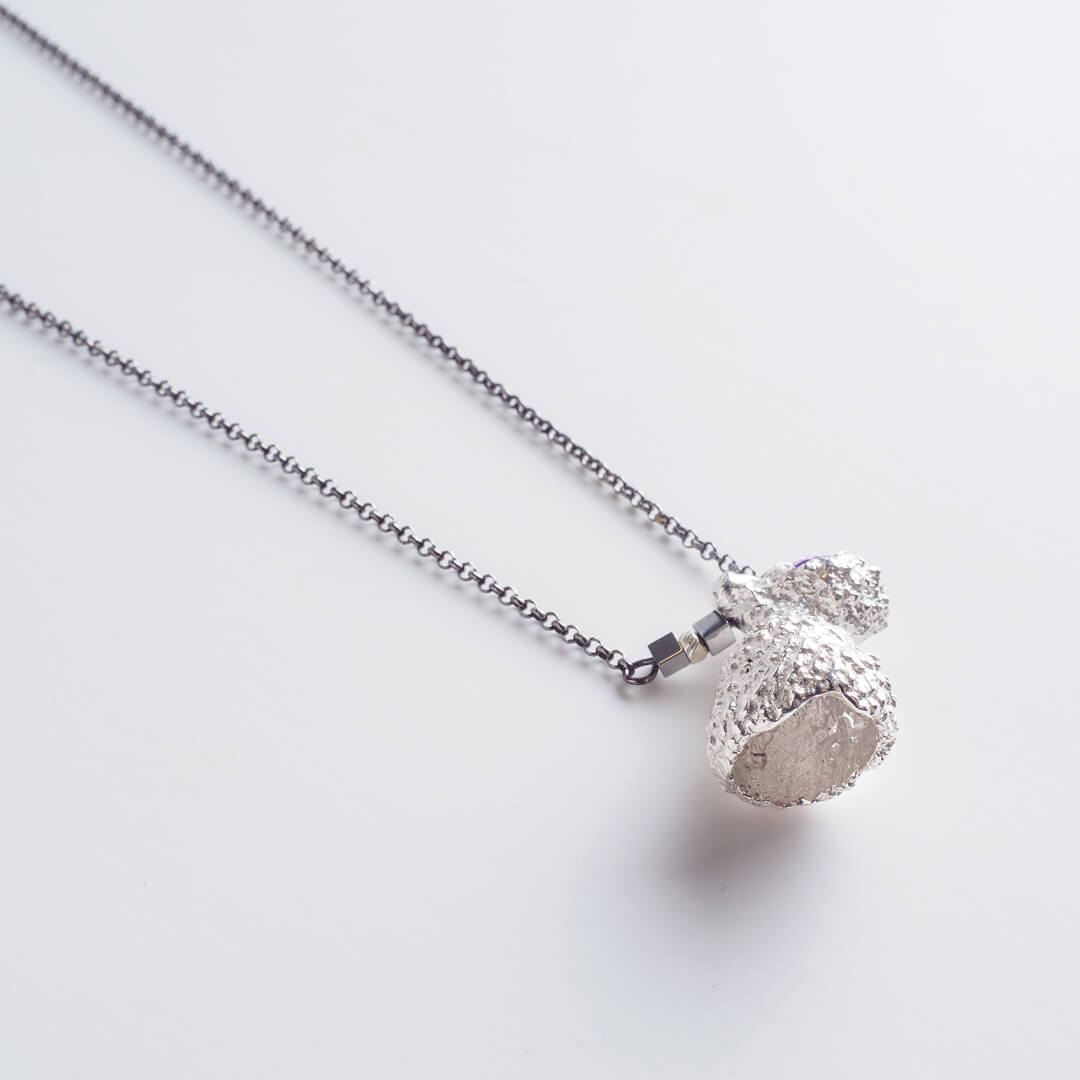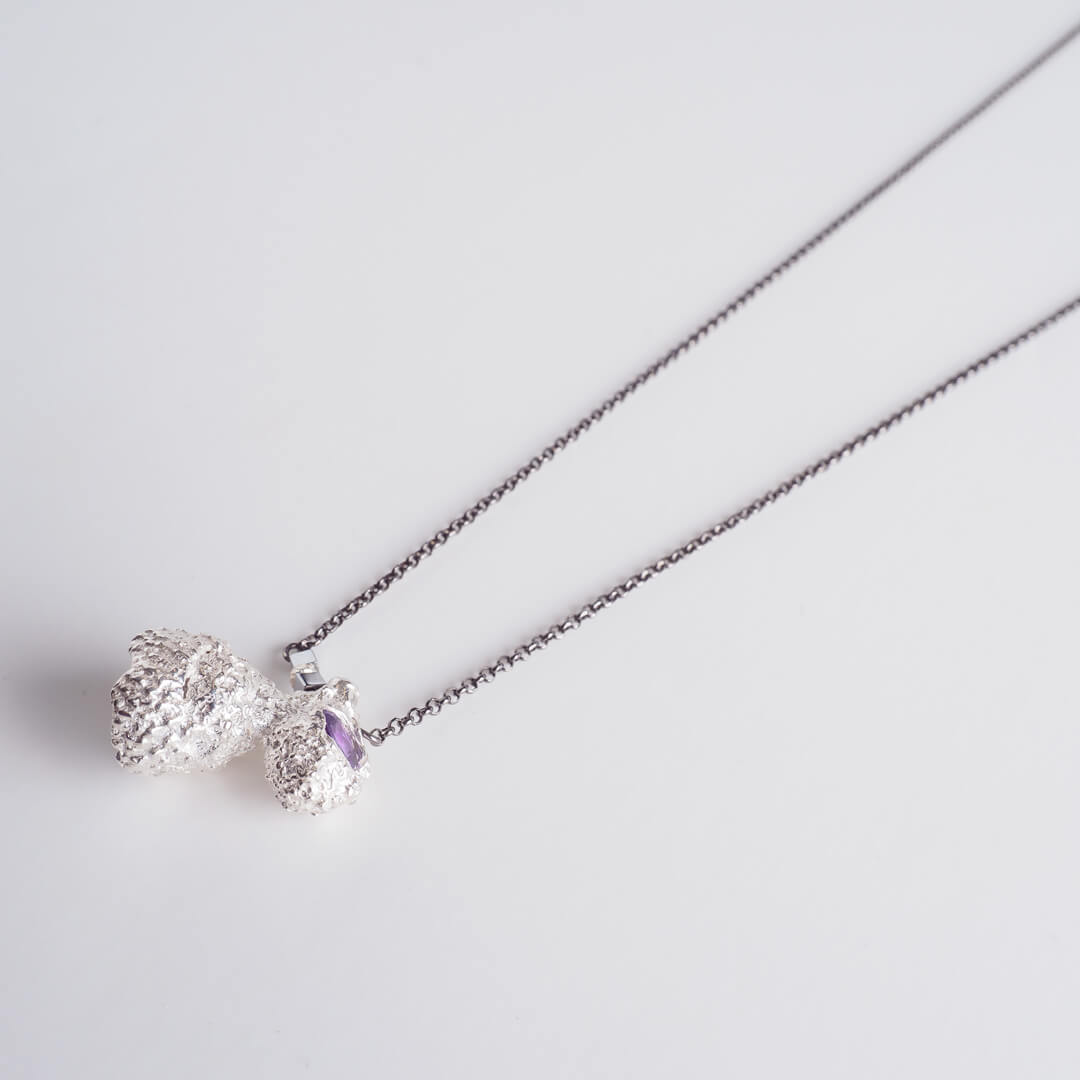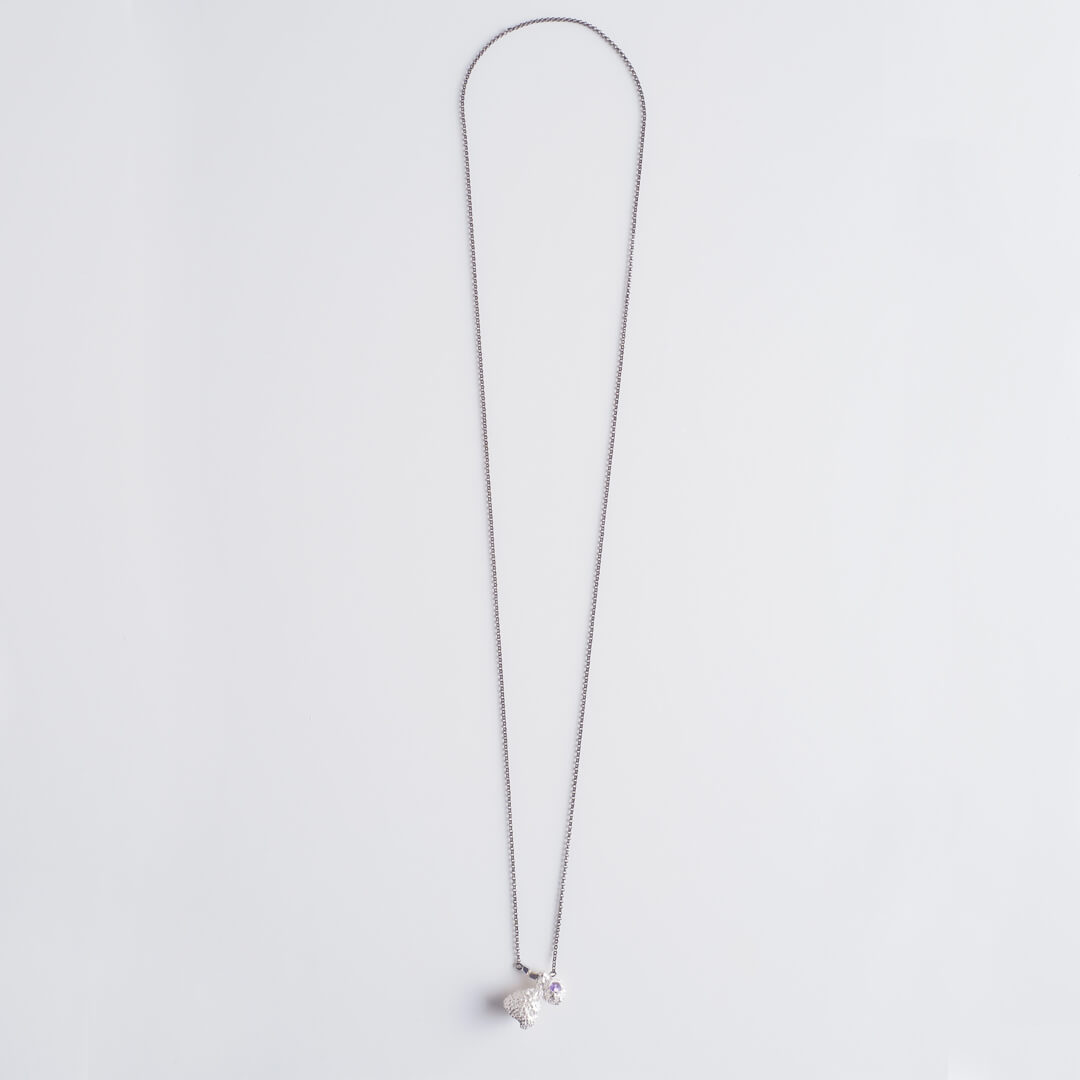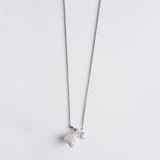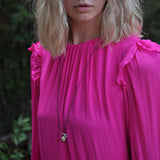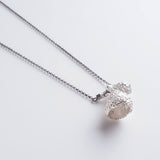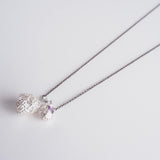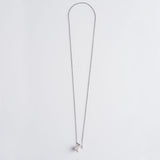 Two acorns big and small with zircon stone - sparkling necklace - silver plated
Description
This is a quirky combination of two acorns with different size and style. The small one has a purple zircon stone in it and lays on the bigger one, which is empty. The two of them are joined on a low twig.
The Sparkling Necklace series of the Forestland jewellery collection is created for you to shine. The Sparkling Necklaces are a new suggestion for your special occasions during the day or night. The innovative designs of the pendants add comfort and positiveness to your looks! You may match a pendant and a chain of a different hue and create a unique piece of jewellery.
Materials & Dimensions
The pendant and the chain are made of bronze. The tiny cubes near the base of the pendant are made of hematite. 
Total chain length: about 85 cm
Pendant length: about 2.2 cm
Bigger acorn diameter: about 1.1 cm
Care
Avoid contact with water, perfumes, alcohol and oils. We suggest you to keep the necklace in its box or in your own jewellery box when you are not wearing it. 
---
Two acorns big and small with zircon stone - sparkling necklace - silver plated