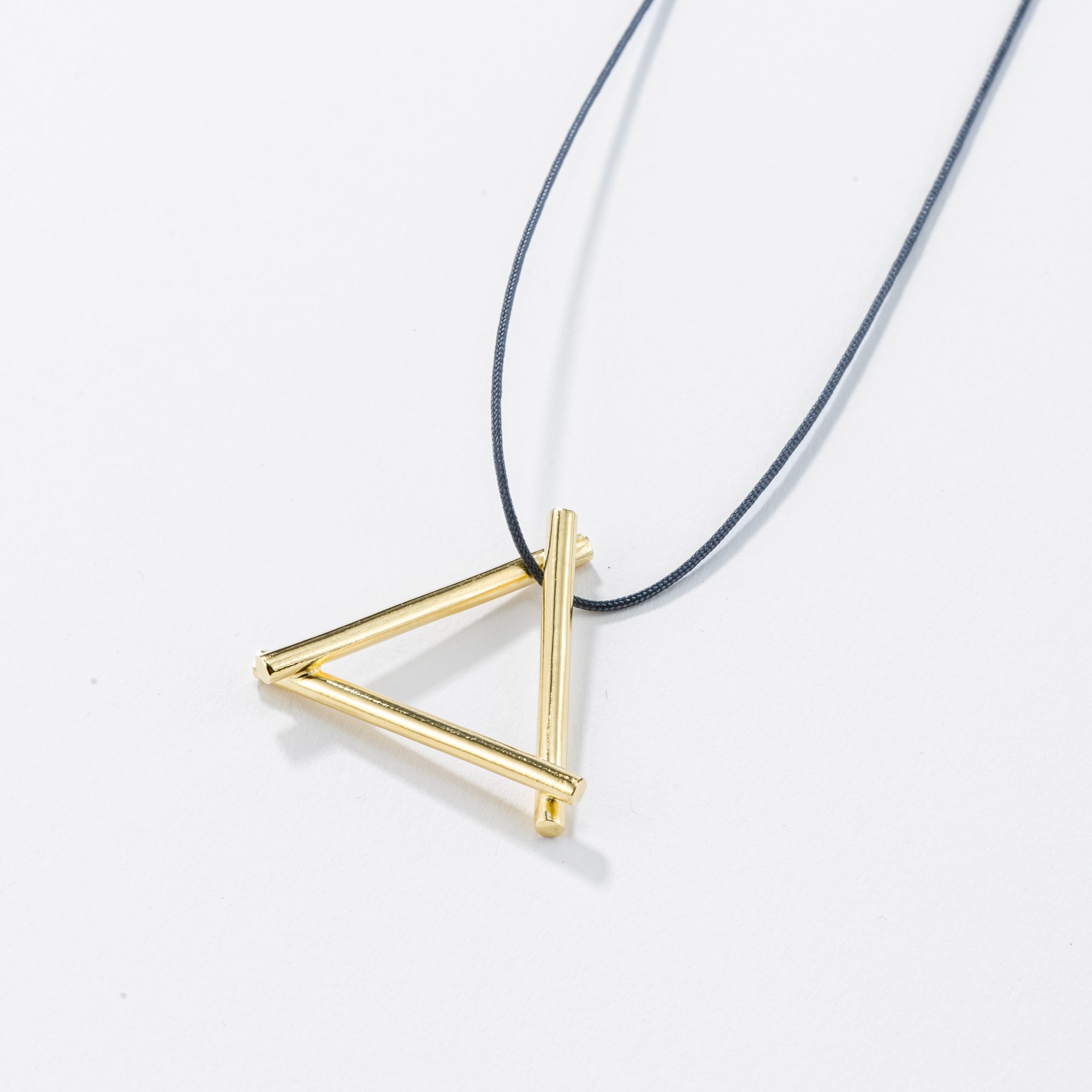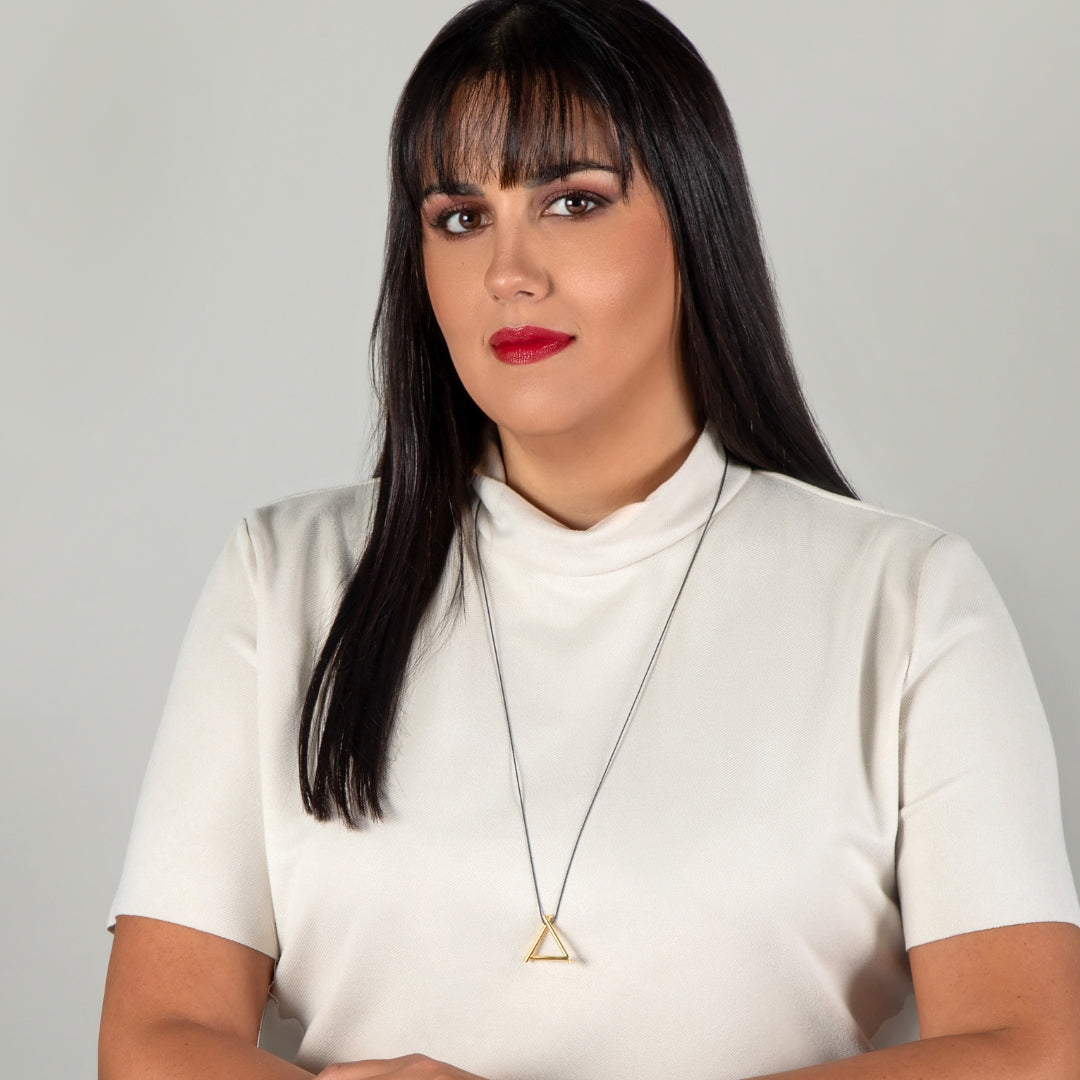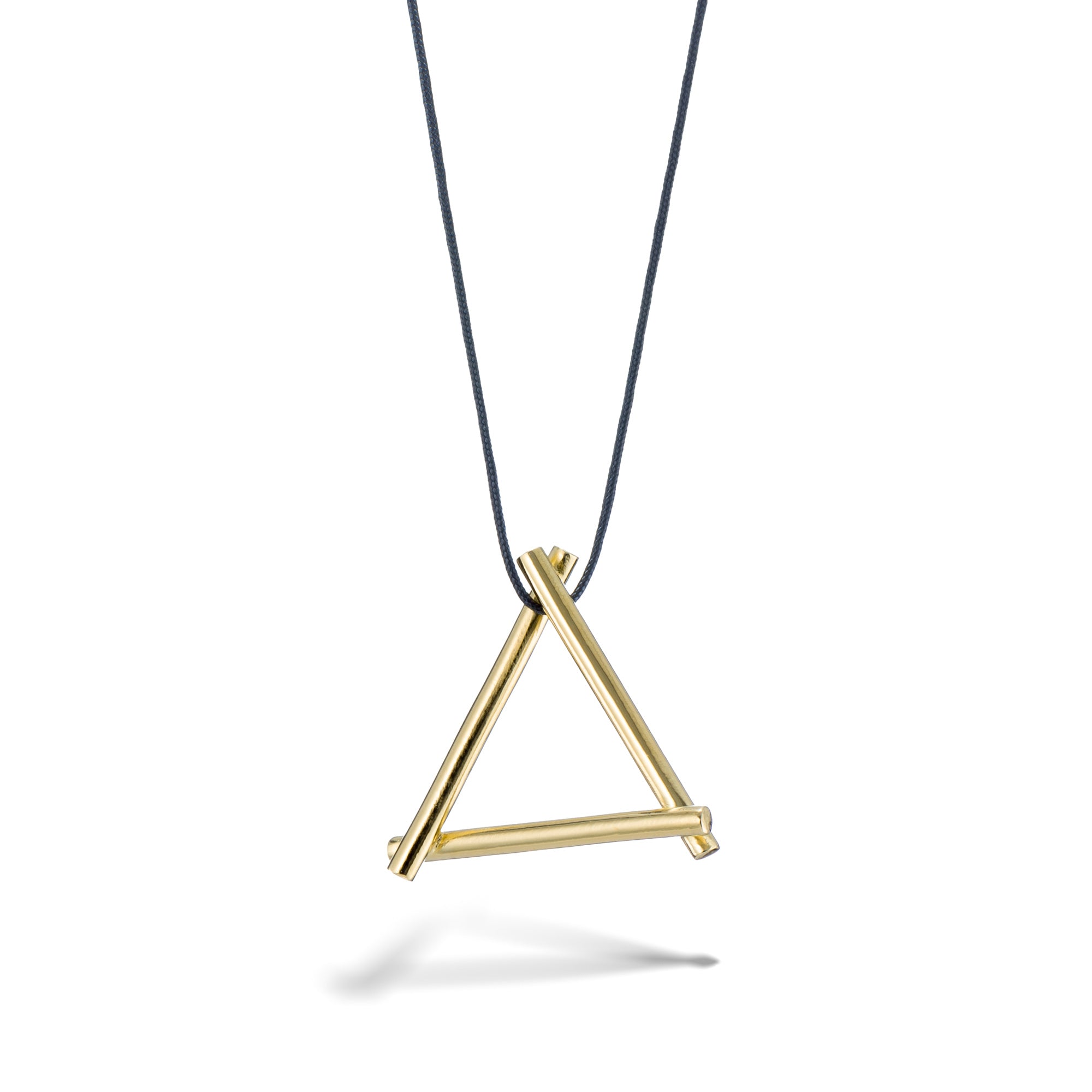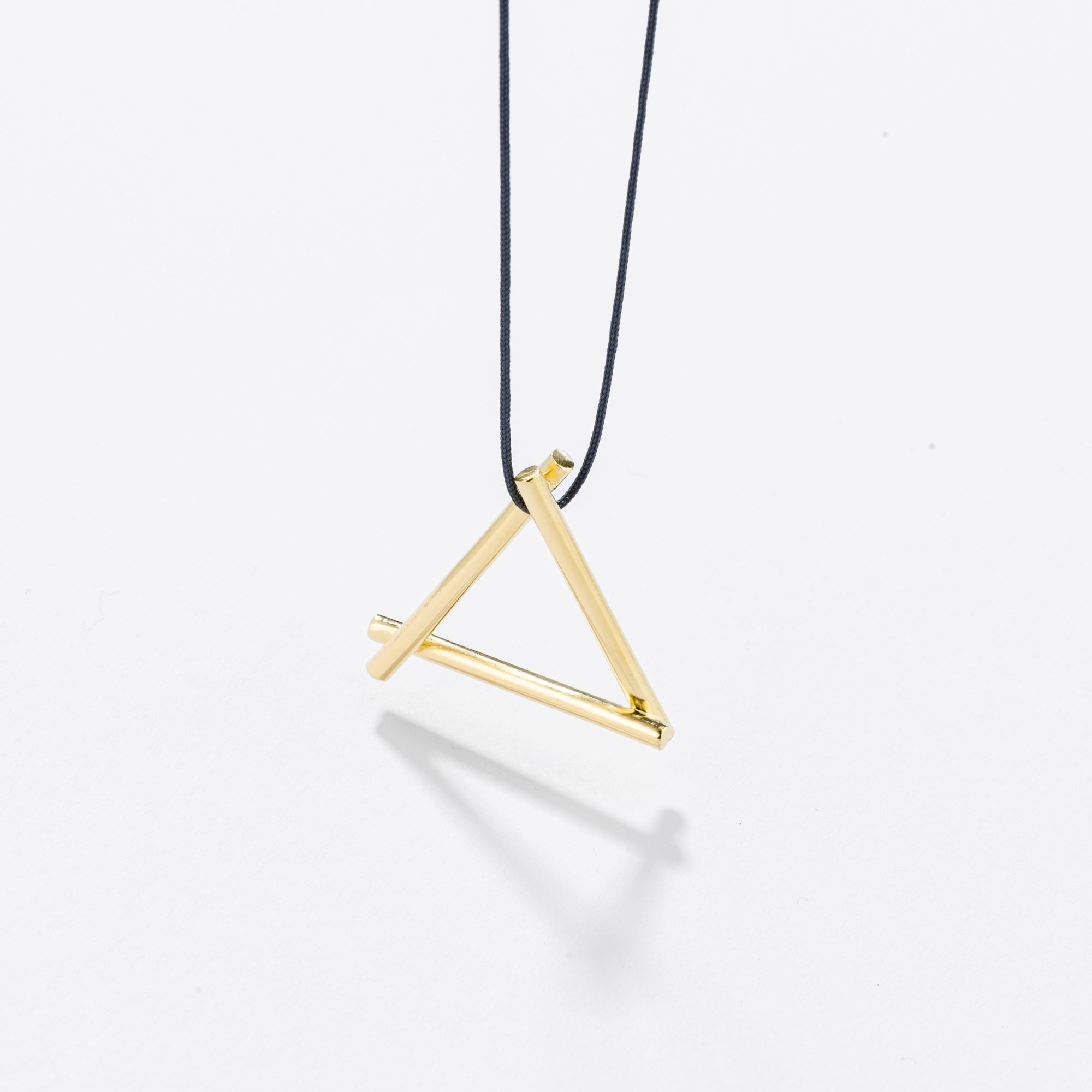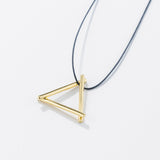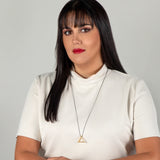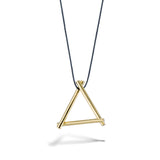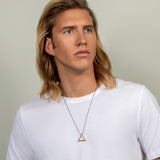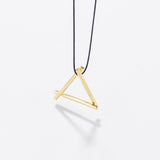 Sacred triangle - cord necklace - silver 925 - gold plated
Description
The first shape into the world was the triangle, with three sides. The Greek letter delta due to its trigonal shape, it is considered the symbol of the world's creation.
Pythagoras shapes the world with a triangle & thinks it is the first real number & the foundation of geometry. Meanwhile, in the Platonic Academia it is called divine, because it consists sacred harmony.
It is a whole that reflects the beginning, the middle and the ending. The number symbolizes the beginning of everything that is consistent, wholesome and perfect. It gathers energy and works like a lens, helping to convert the three dimensional space that we have been use to four-dimensional.  
In Egypt, it symbolizes the triangle of the spiritual will, the love, the intuition and the high intelligence.
This jewellery can be worn with the peak upwards and downwards with two different meanings. The triangle with the peak upwards symbolizes the masculinity, life & the fire, however downwards symbolizes the female empowerment, the fertility & the water.
The coming of this magic number in our lives is a chance to become open to life, make our dreams come true and live with balance & harmony.
Materials & Dimensions
The necklace is made of silver 925 and is 24K gold plated. The cord is synthetic silk.
Lenght of chain: adjustable
Lenght of the pendant: approx 3 cm
Height of pendant: approx 2.5 cm
Care
Avoid contact with water, perfumes, alcohol and oils. We recommend that you store it when not wearing it in its box or in your jewelry box.
---
Sacred triangle - cord necklace - silver 925 - gold plated