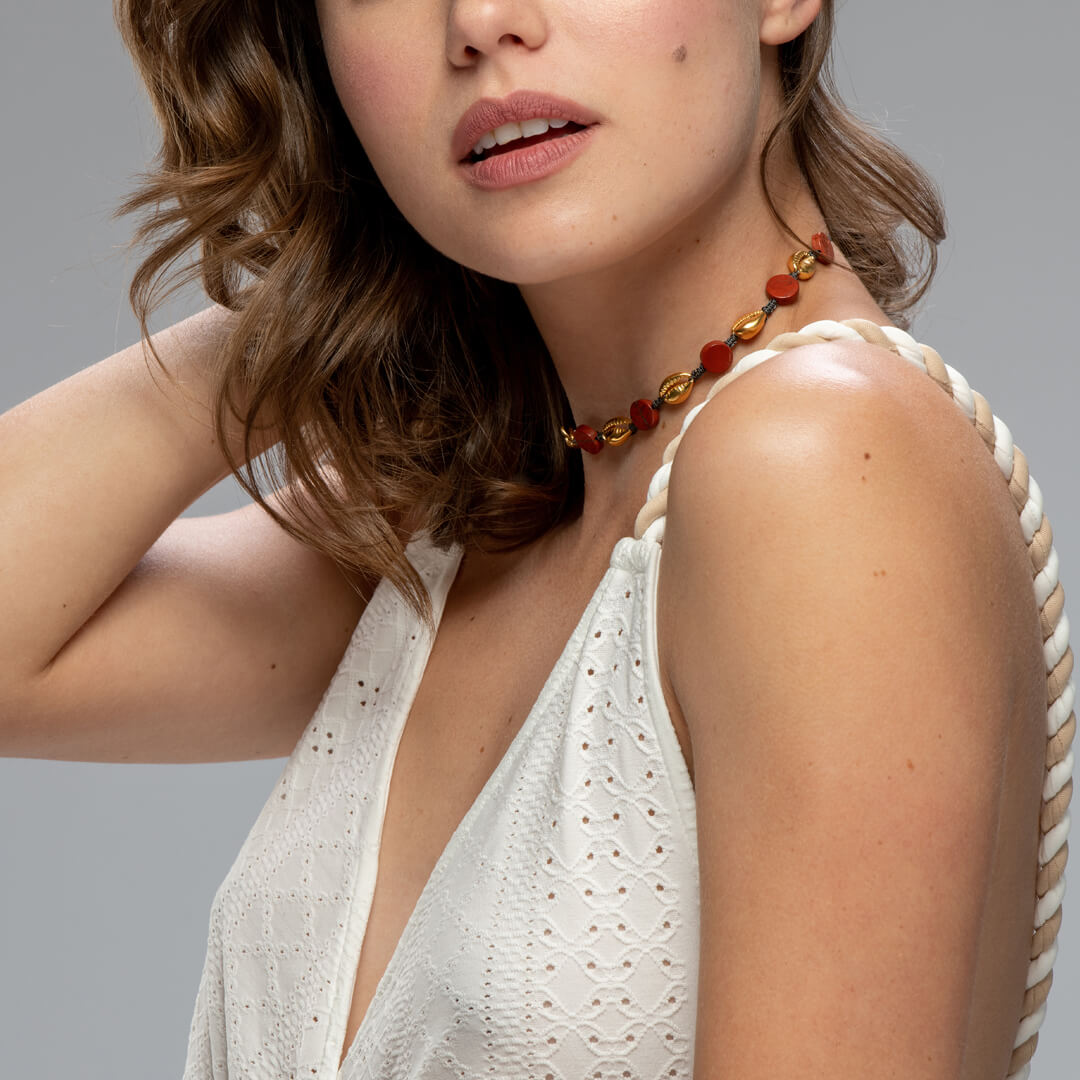 Seashell fund choker - necklace - limited edition
Description
This is a limited edition necklace from Seastories collection. It is made of semi-precious red jasper and silver 925 seashell fund charms which create this unique jewellery.
Materials & Dimensions:
The seashell fund charm is silver 925 and is 24K gold plated, accompanied by semi-precious red jasper. The cord is adjustable.
Care
Avoid contact with water, perfumes, alcohol and oils. We suggest you to keep the earrings in their box or in your own jewellery box when you are not wearing them. 
---
Seashell fund choker - necklace - limited edition