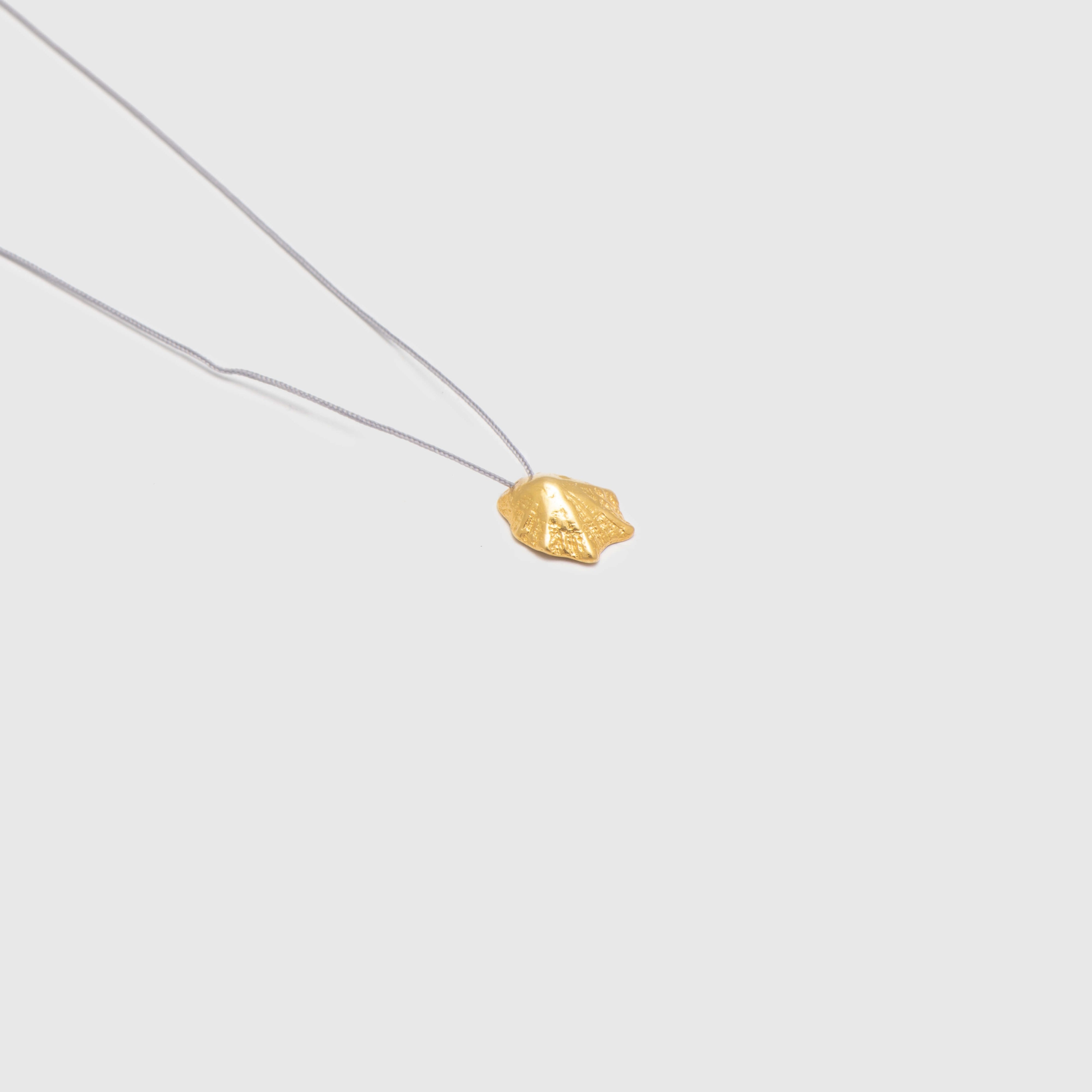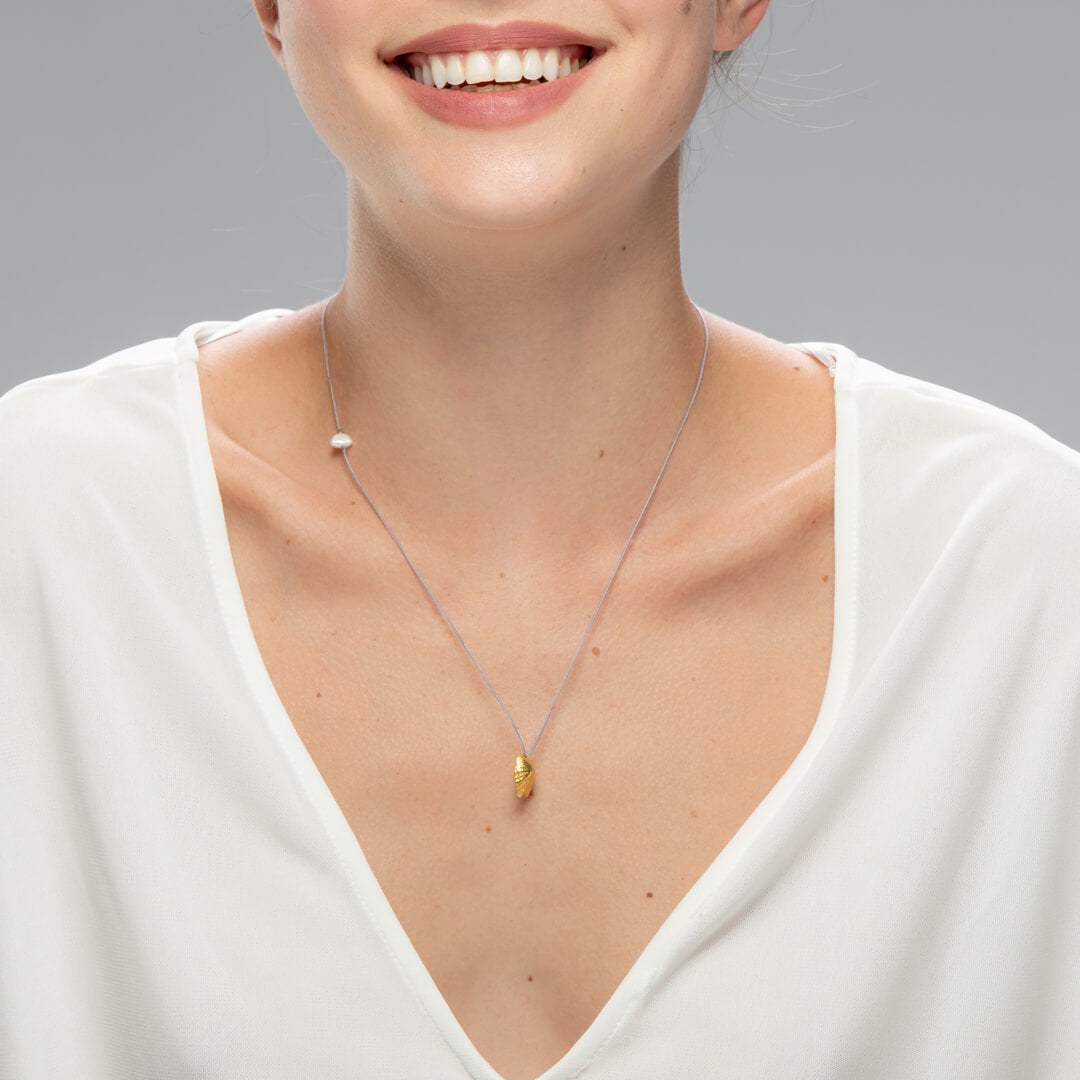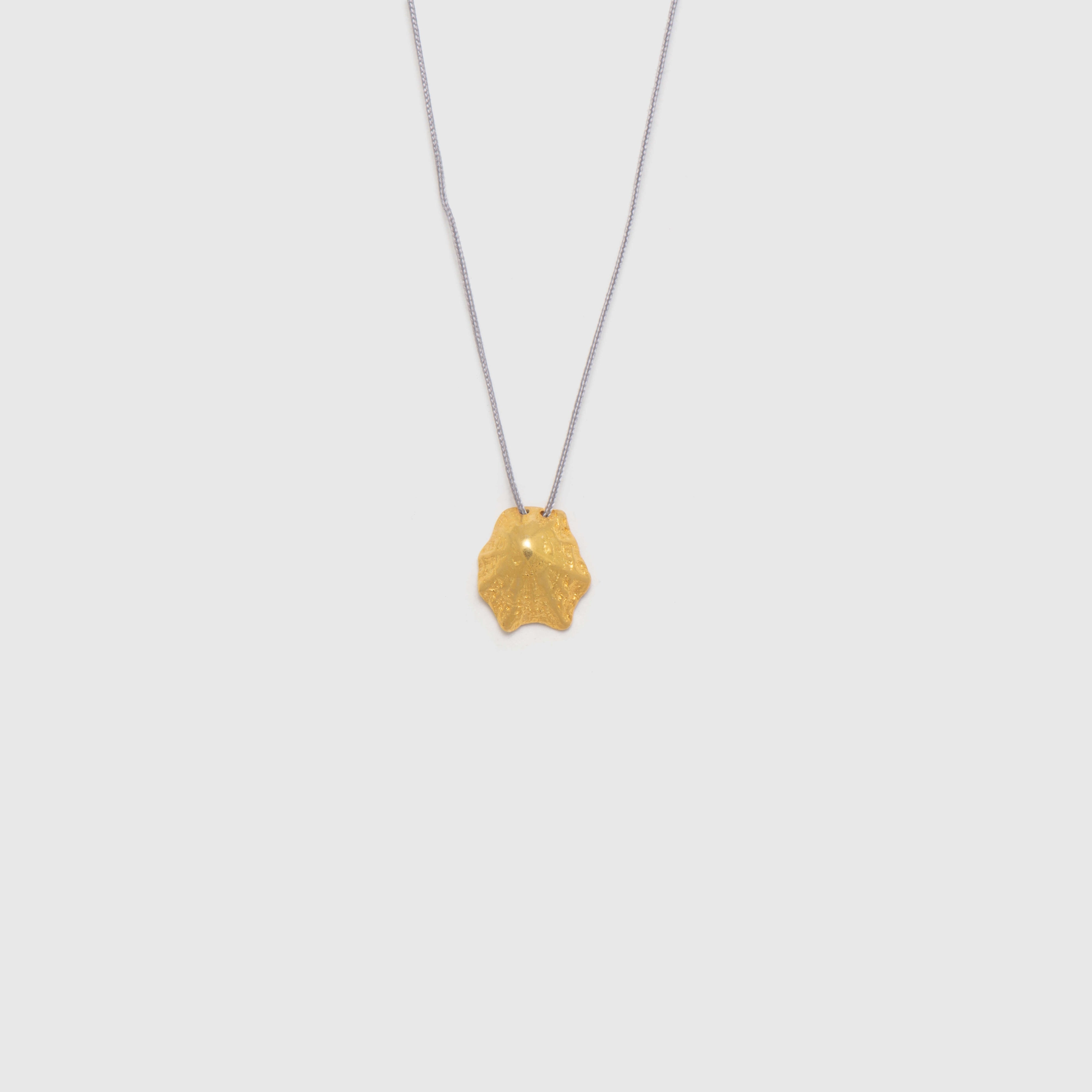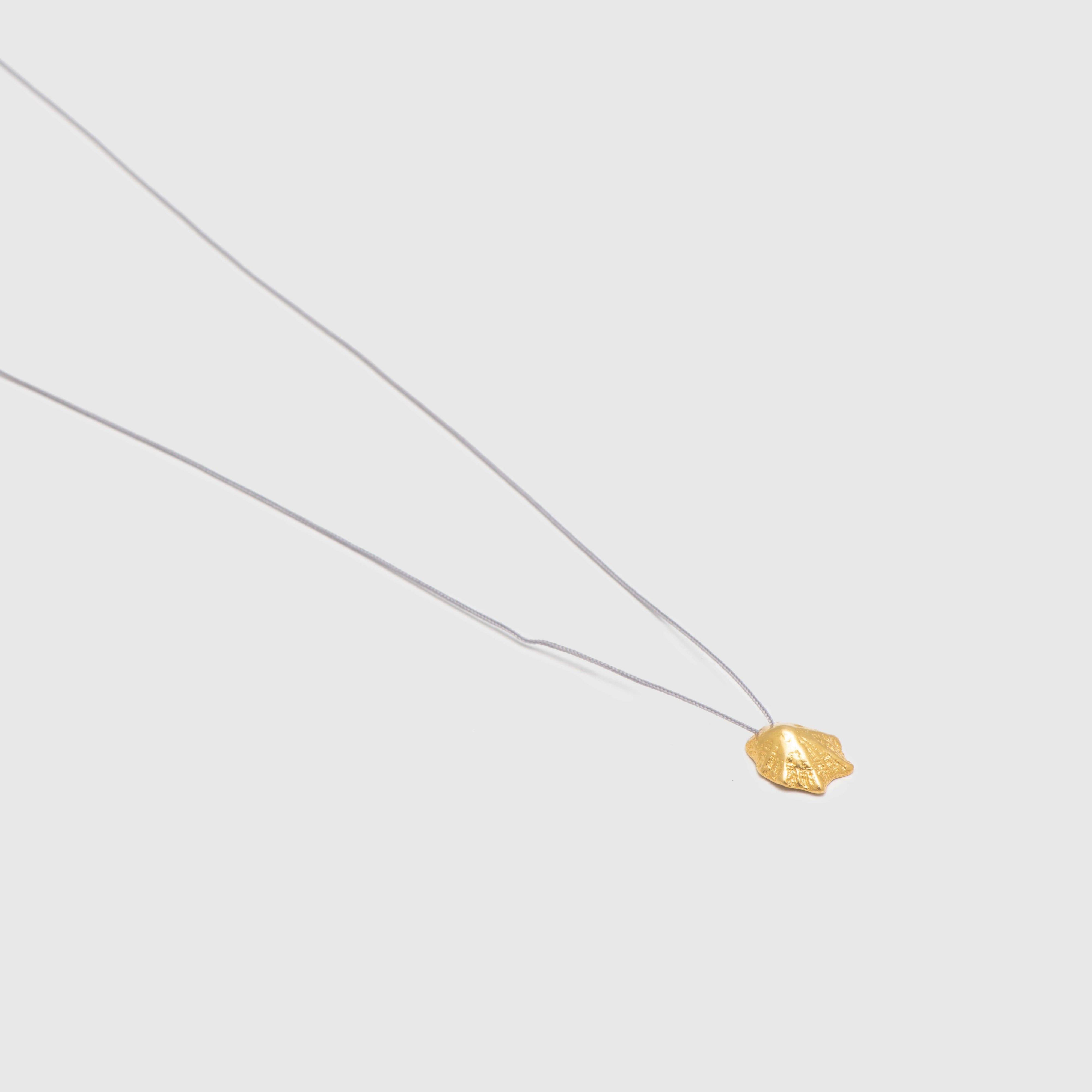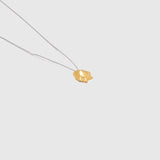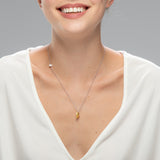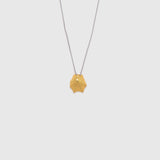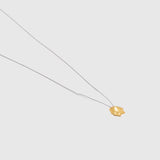 Rock limpet - casual cord necklace - silver 925 - gold plated
Description
Our beloved limpet in a rock version! It reminds us of the sea, that cannot be tamed!
Wear the rock limpet necklace and let yourself live free and spontaneously!
Materials & Dimensions
The limpet is made of silver 925 and is 24Κ gold plated. The two edges of the cord end to fresh water pearls.
Necklace size: adjustable
Rock limpet dimensions: maximum length about 1 cm
Care
Avoid contact with water, perfumes, alcohol and oils. We suggest you to keep the necklace in its box or in your own jewellery box when you are not wearing it. 
---
Rock limpet - casual cord necklace - silver 925 - gold plated