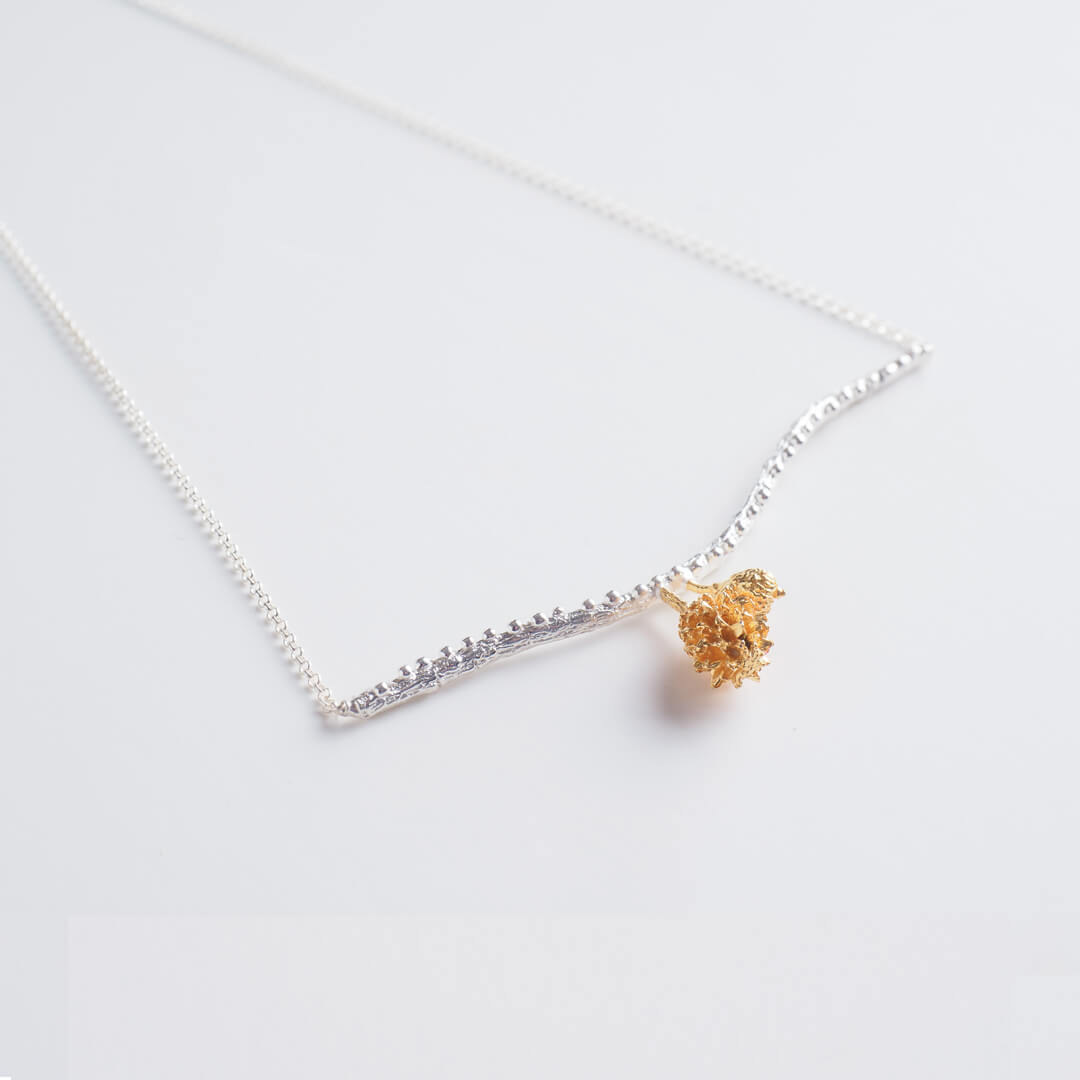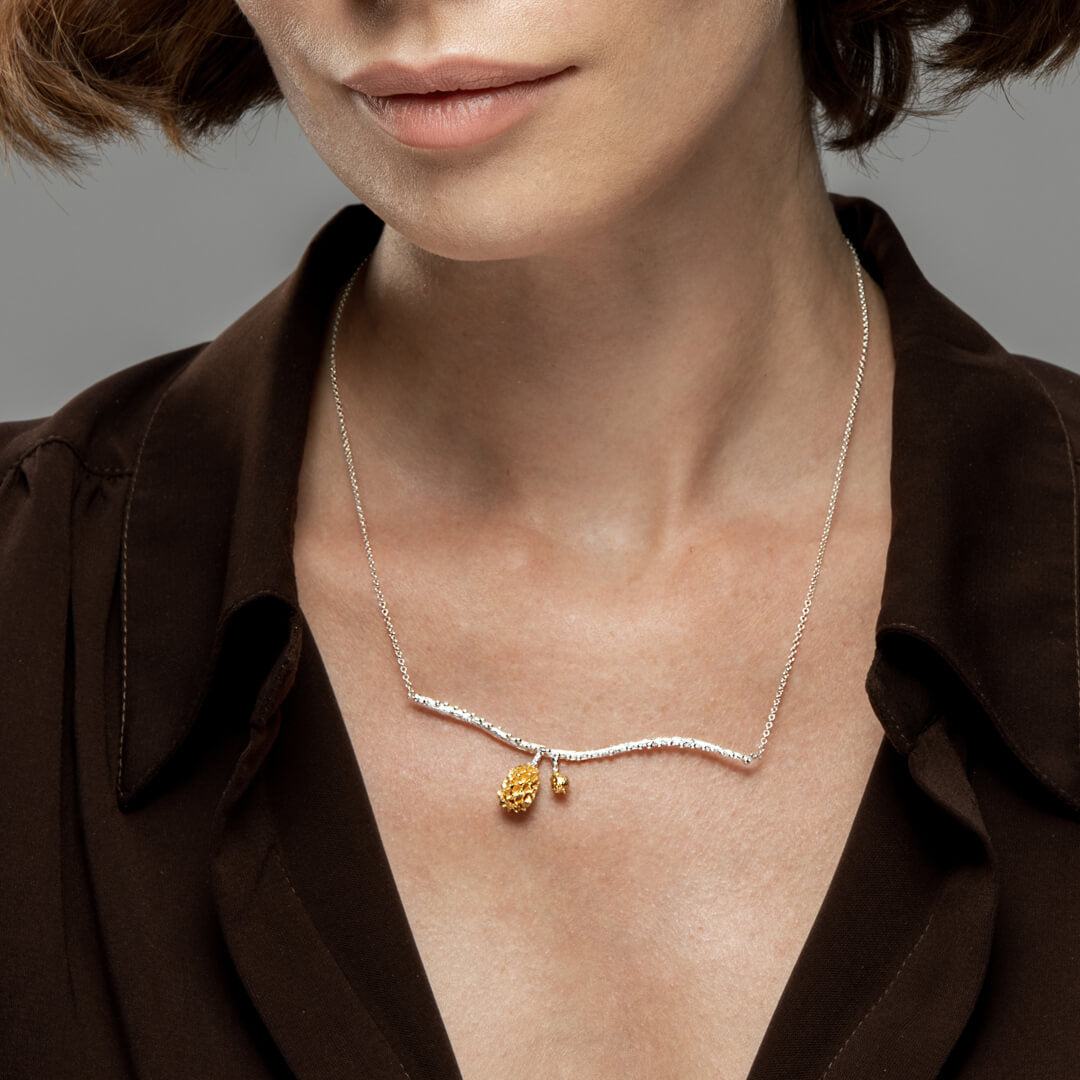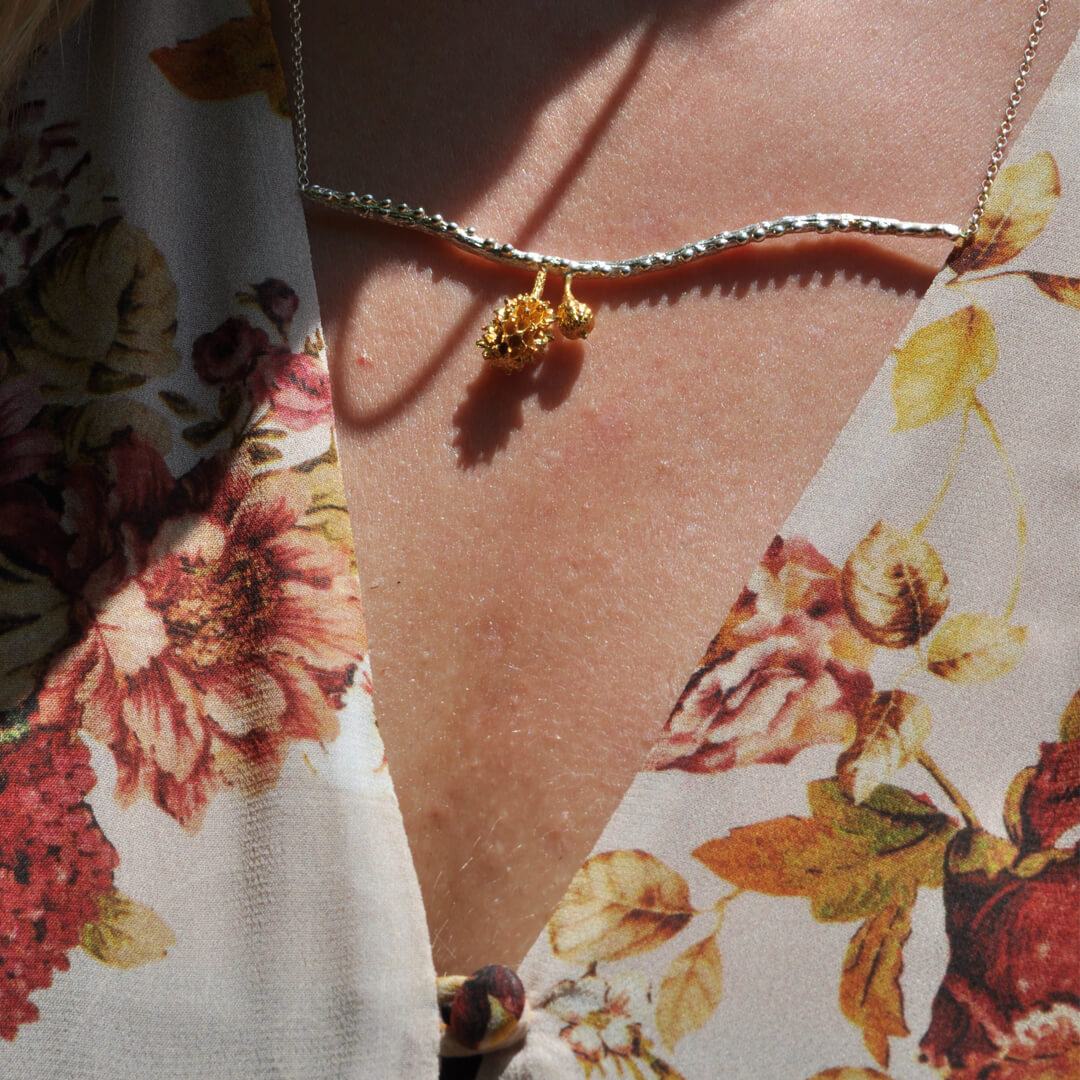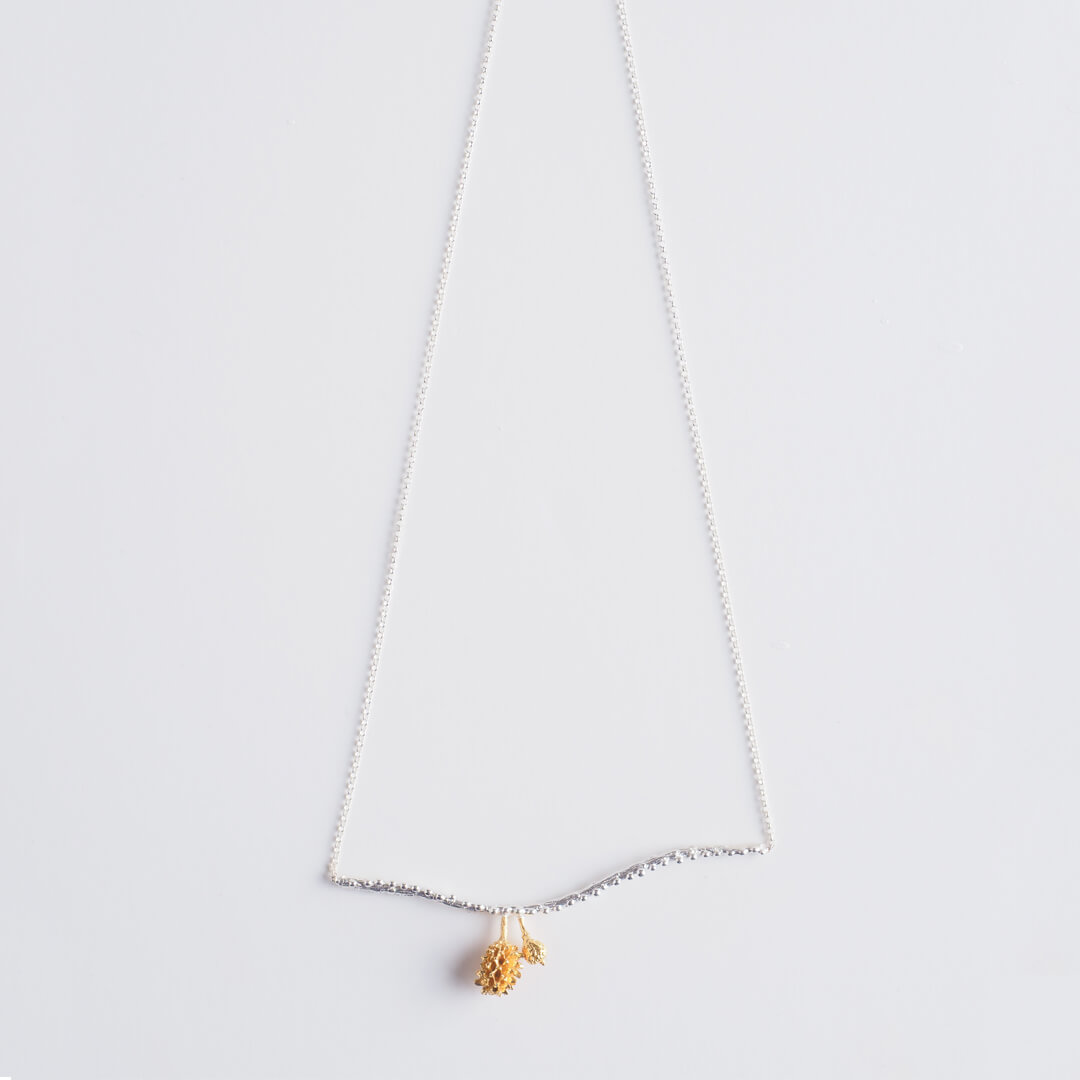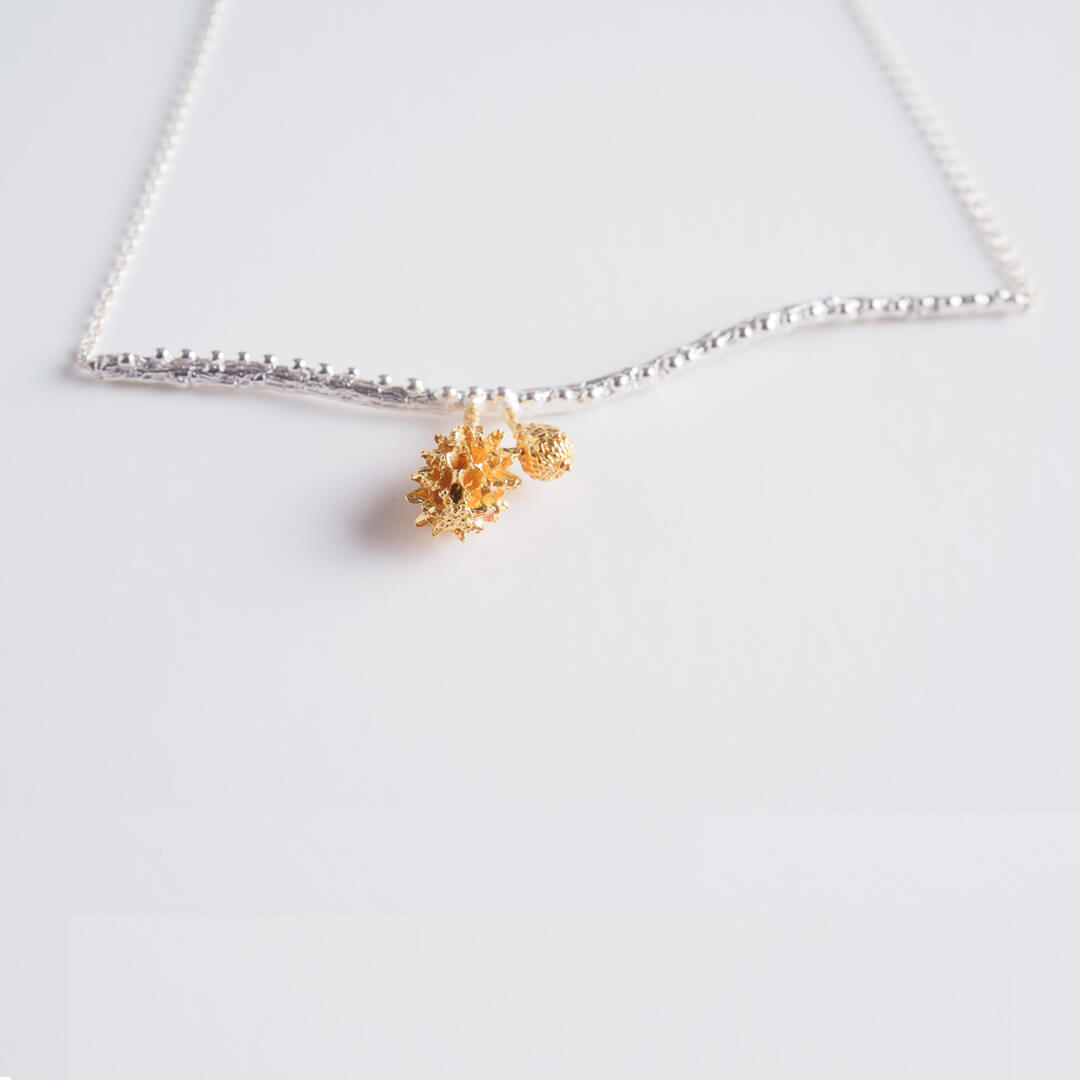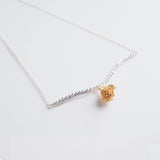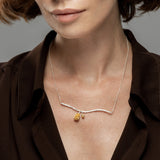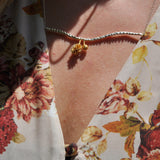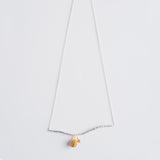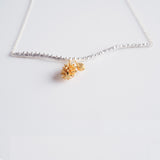 Forest joy branch - sparkling necklace - silver 925 - gold & silver plated
Description
The forest is full of sounds, colours and pleasant aromas. Joy lies in simple things and this unique necklace is a combination of seeds, a curved branch and dewdrops. Bright with a playful character, this piece of jewellery is the perfect gift for you or your special one. 
Materials & Dimensions
The necklace is made of silver 925. 
Necklace total length: about 50 cm
Branch length: about 8 cm
Branch thickness: about 0.3 cm
Bigger seed height: about 2.8 cm
Smaller seed height: about 2 cm
Care
Avoid contact with water, perfumes, alcohol and oils. We suggest you to keep the necklace in its box or in your own jewellery box when you are not wearing it.
---
Forest joy branch - sparkling necklace - silver 925 - gold & silver plated